Tag: danny santos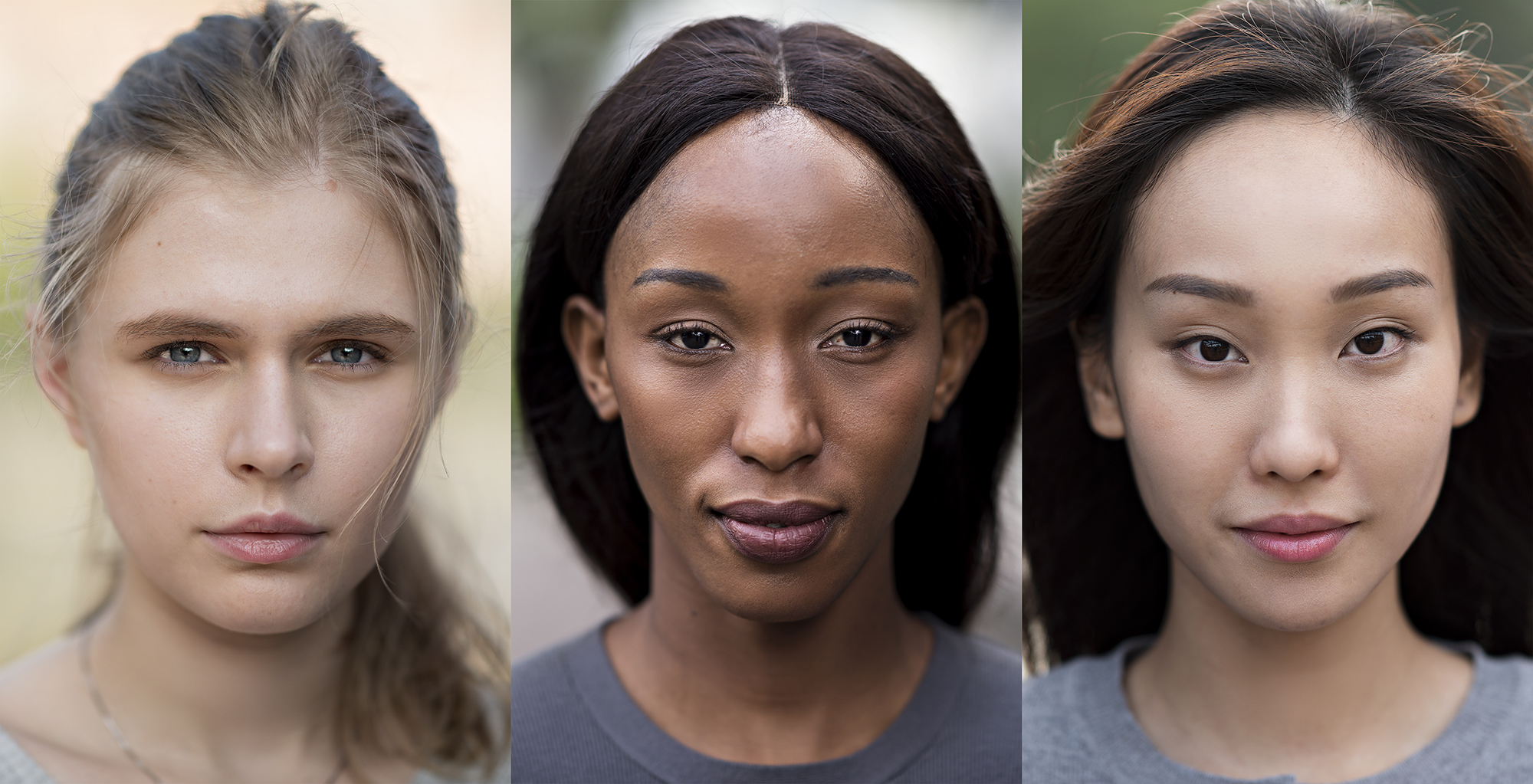 I received an email from the Creative Director of an advertising agency based in Boston. They were working on their client's rebrand and launch of an ad campaign for a new breakthrough diagnostics for women. The objective was to take close-up portraits of women to get the message across different audiences and they referred to my personal project "Portraits of Strangers" as a perfect match for the campaign.
A few years ago, I started the Portraits of Strangers project because of my fascination with faces that just stood out of the crowd – ranging from the exquisitely beautiful to the curiously exceptional.… Read more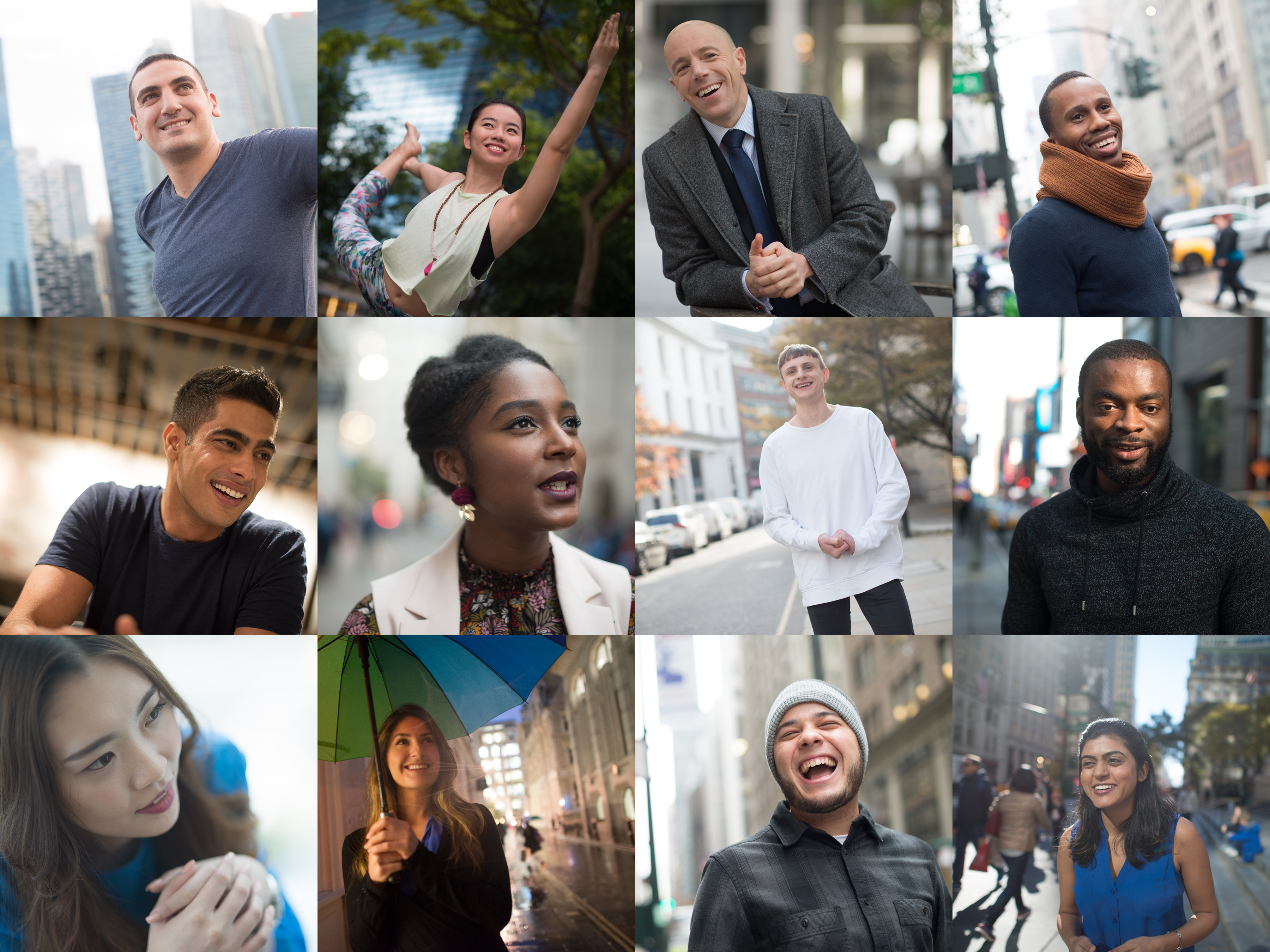 I love shooting portraits. It's always a challenge to photograph a stranger and make that person look natural, relaxed, in the moment… and at the same time account for good light, apt background, and a conducive atmosphere. So when I was commissioned by Standard Chartered to shoot 50 people across Singapore, London, and New York, naturally I was excited and nervous at the same time.
Standard Chartered's International Graduate Programme is year-long immersive, collaborative, and global experience for the most sought after graduates around the world. They launched their #goodhappenshere campaign to attract the best of the best graduates… and inspire the ones who would have never considered banking as a career.… Read more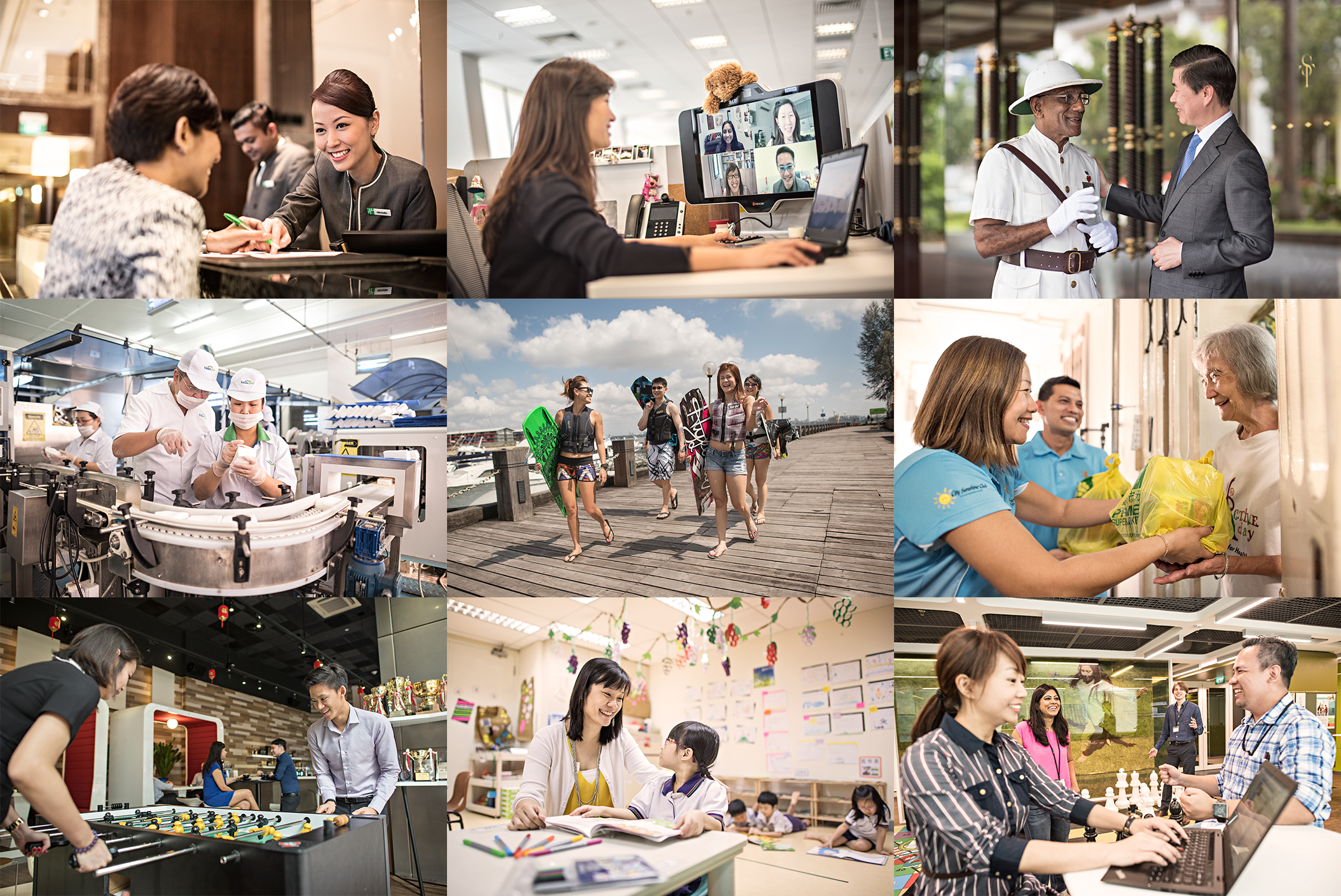 Earlier this year, I was involved in the production of a coffee table book that aimed to show how 50 companies in Singapore implement innovative work-life programmes for their employees. This was produced by TAFEP (Tripartite Alliance for Fair & Progressive Employment Practices) as part of the SG50 celebrations, with the help of Brilliant Agency. The work involved visiting each office and photographing the respective company's select employees to illustrate their best practice policy for work-life harmony.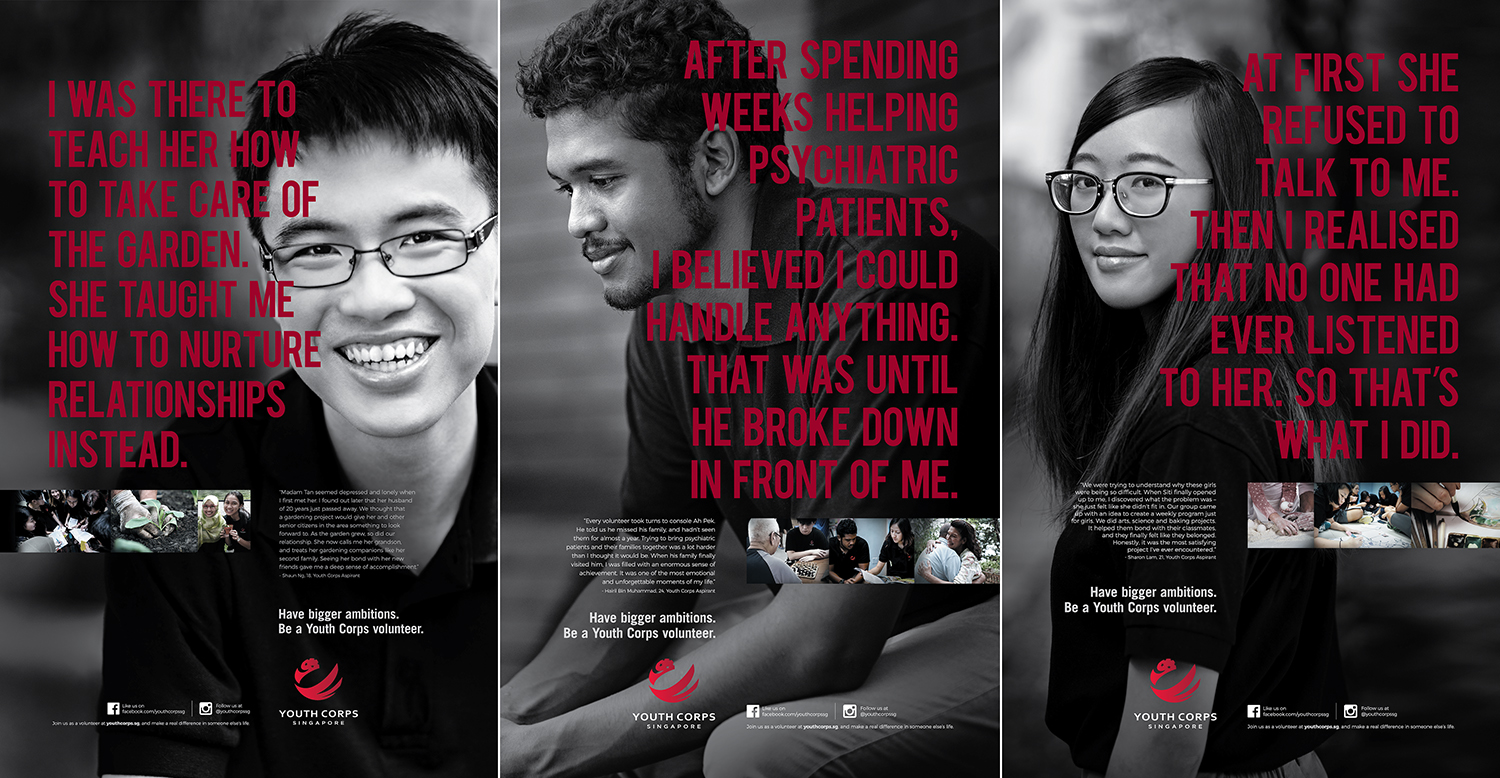 I was commissioned by Havas Worldwide Singapore to shoot portraits of 3 volunteers from Youth Corps Singapore for their print ad campaign. The look-and-feel of the images needed to be natural and authentic, raw and in black & white – real people with real stories. The ad is a call for young people from 16 to 35 years of age to volunteer for the Youth Corps. The main activities they have right now is building community gardens for the elderly, and connecting with psychiatric patients. The volunteers for the shoot – Sharon, Sean, and Hairil – were very easy to work with.… Read more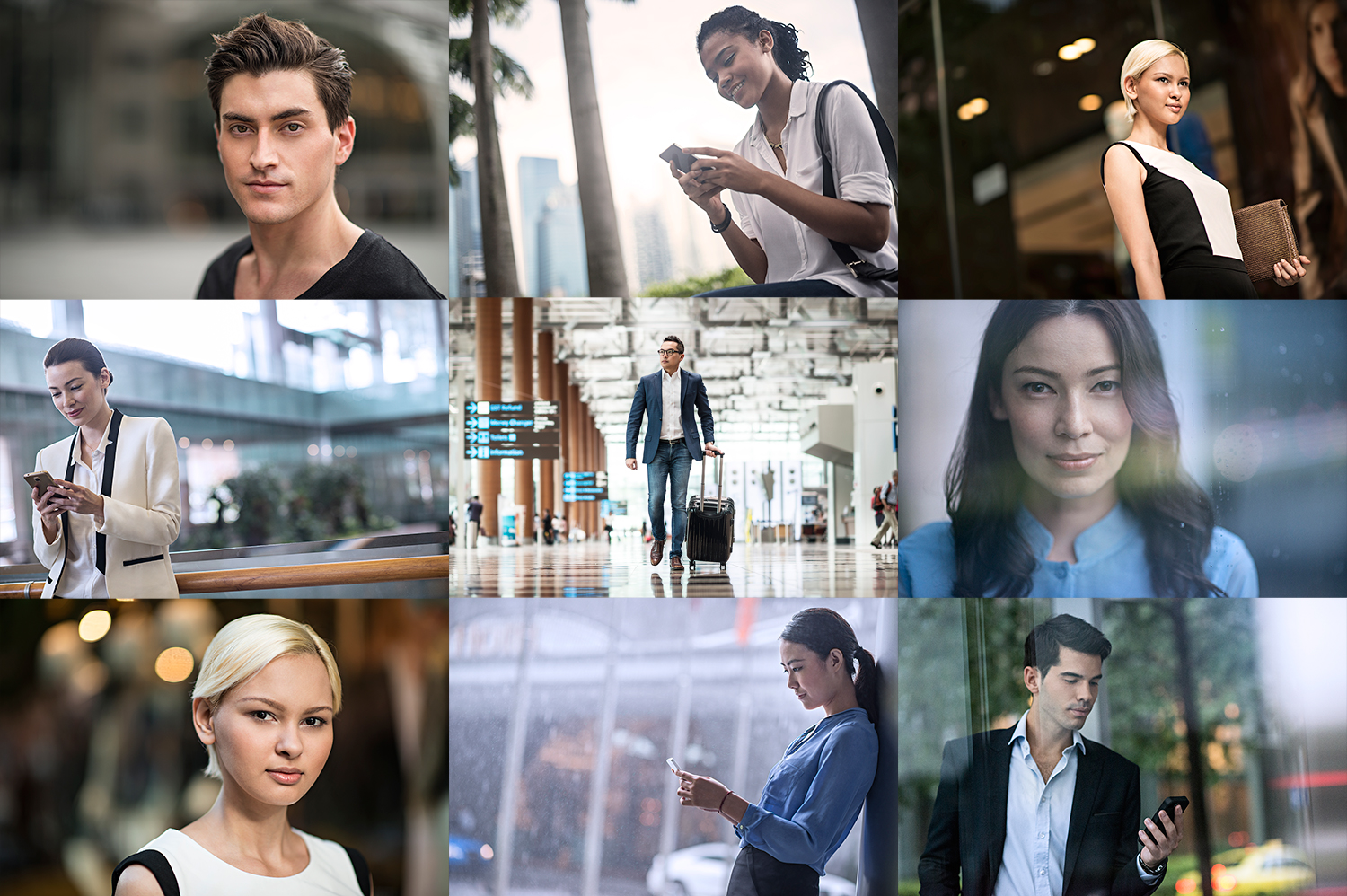 This shoot was one of the biggest project I've worked on. It all started when a US-based advertising agency emailed me asking if they could acquire the license to use one of the images from my Portraits of Strangers project. They wanted to use it as part of an image refresh for their client – a mobile solutions company based in the US. Throughout the negotiation, they also asked me to send more of my photos for consideration, particularly with people of different ethnicities – but I explained that most of my images are of strangers so getting signed releases would be virtually impossible.… Read more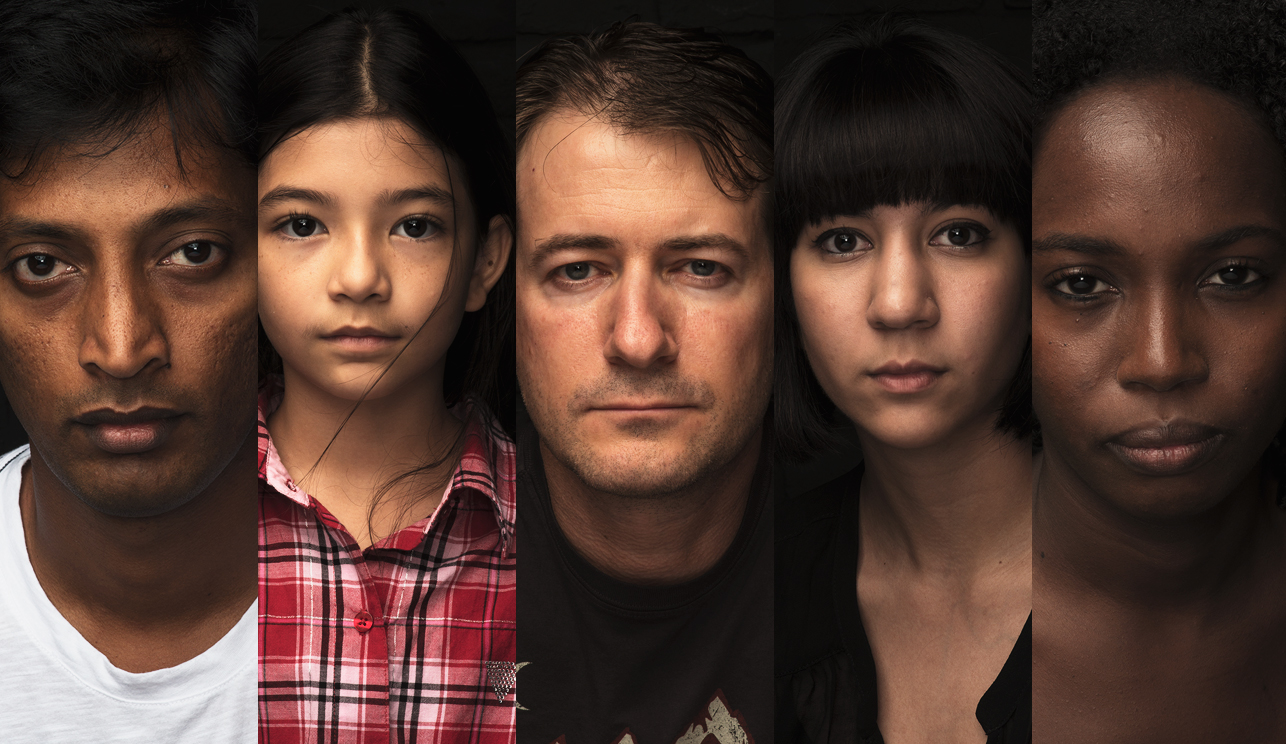 One of the images that are on display in the Don't Smile exhibit is a collage of 105 non-smiling faces, all of which were photographed through a studio setup in tcc in a span of 3 Saturdays. This involved an open call for faces… and all they had to do was look in the camera and don't smile.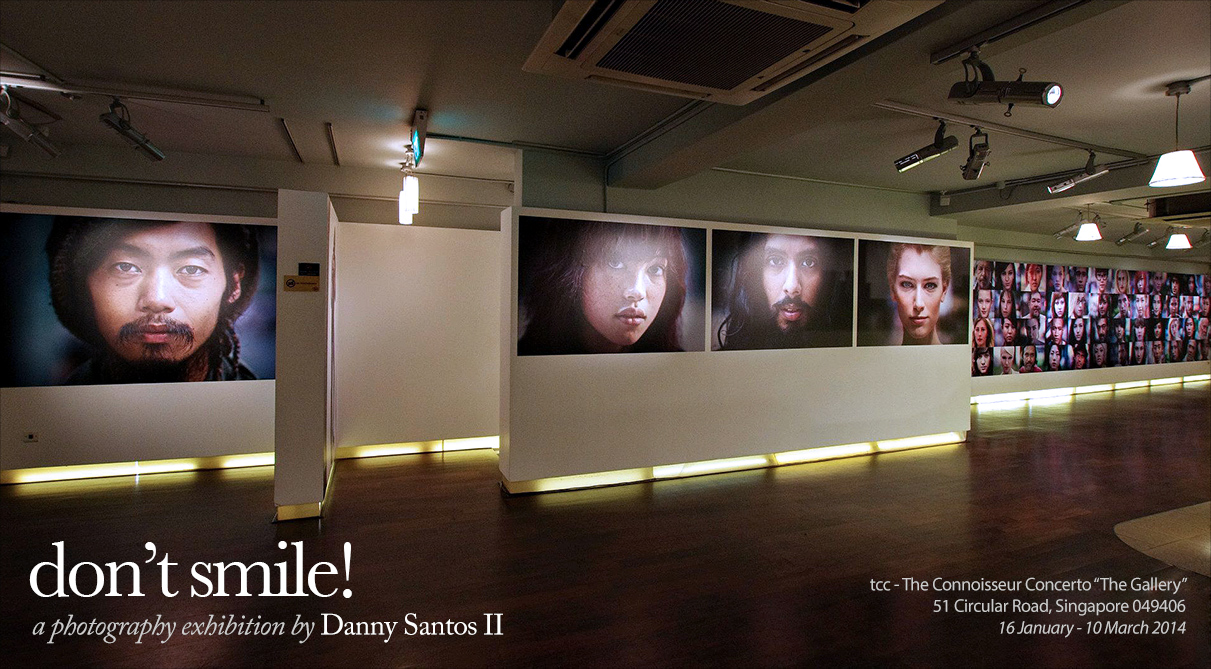 Ever since I started photography, it has always been a dream to have my photographs printed up large and posted on the wall. Just last week, that dream came true with the Don't Smile! Photo Exhibition, my first solo show featuring images from my Portraits of Strangers project.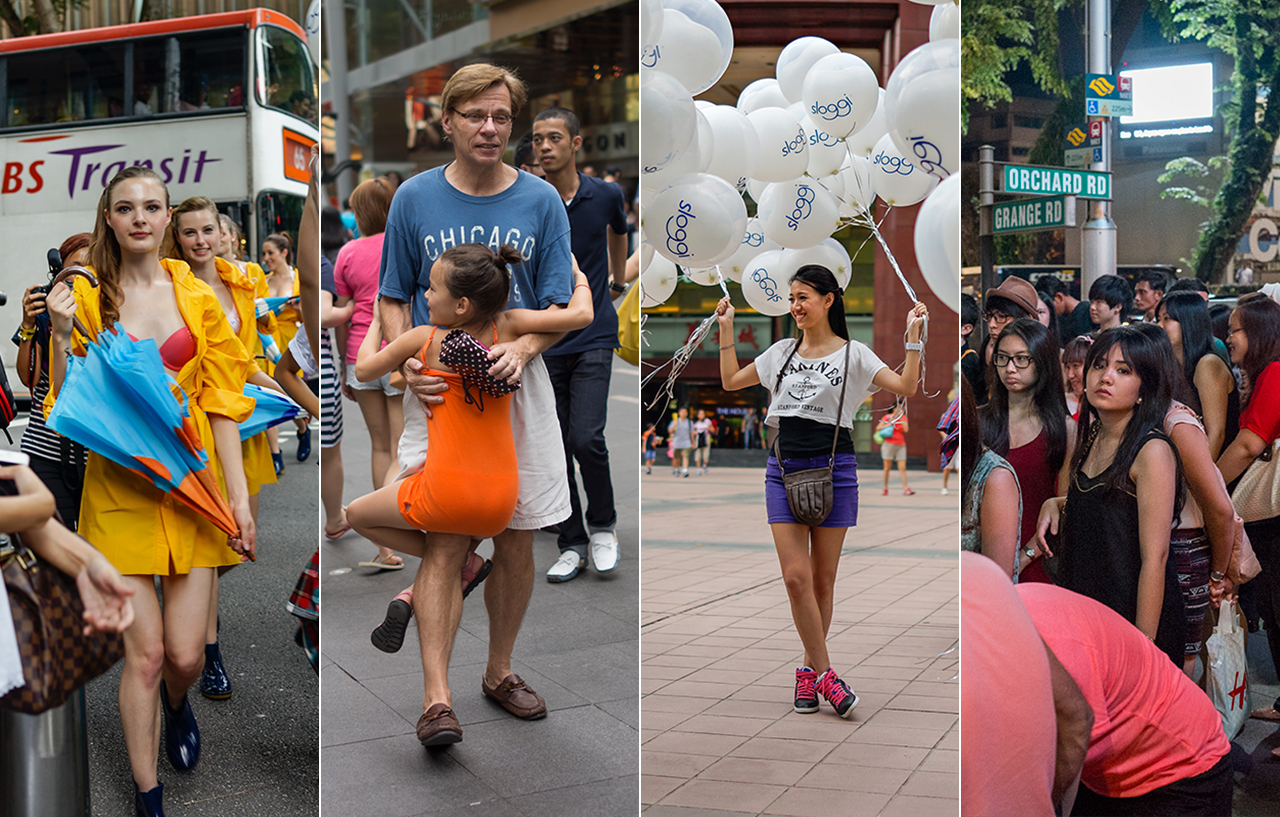 Of all my years of shooting in the street with my trusty DSLR workhorse, I've slowly come up with a wish list of features that would make it easier for me to capture keepers. The top 2 on the list are: a smaller camera body, and a full-frame sensor. So when I heard about the release of the Sony RX1, which basically combines these 2 features, I was crazy excited. And just recently, I had the chance to test drive this baby for a couple of weeks.
Lately, I was looking through my archive of street photos taken from the past 3 months. As I browsed among the sea of non-keeper shots, I occasionally came across photos where the subject was looking straight at me with a certain disconcerted look. I thought maybe it would be interesting to put these together into an album that shows my share of startled looks and nasty stares when shooting street.
I love shooting in the rain. If it's a weekend and it's raining, you'll probably see me with an umbrella on one hand, and my camera on the other, walking (sometimes running) around Orchard Road taking photos of strangers as they run from one mall to another. Often times, it's an adrenaline rush for me. As it turns out, the same can be said to the ones on the other side of the lens.
One of my dream projects when I started my interest in portrait photography was to shoot different people in different parts of Singapore. It was one of those ideas that I had at the back of my mind that I wanted to eventually pursue as a personal project. Fortunately, I got to do exactly that on a commissioned shoot.
---