Share
I love shooting portraits. It's always a challenge to photograph a stranger and make that person look natural, relaxed, in the moment… and at the same time account for good light, apt background, and a conducive atmosphere. So when I was commissioned by Standard Chartered to shoot 50 people across Singapore, London, and New York, naturally I was excited and nervous at the same time.
Standard Chartered's International Graduate Programme is year-long immersive, collaborative, and global experience for the most sought after graduates around the world. They launched their #goodhappenshere campaign to attract the best of the best graduates… and inspire the ones who would have never considered banking as a career. I was tasked to photograph alumni graduates to use for the campaign – portraits that look natural, relaxed, approachable, relatable.. actually a complete opposite of the usual banking & finance stock imagery with the studio lights and formal posed shots in the boardroom. They wanted real photos of real people with real stories.
I was originally hired to shoot the Singapore chapter. A few weeks later, I was called in again to fly to London and New York for the same shoot.
Singapore
The portraits in Singapore is a good mix of indoor and outdoor shoots. The office here is pretty huge and the interiors are posh, with windows everywhere – so we did a lot of photography indoors. Shooting outdoors in Singapore can be quite tricky as most of the day, the sun is too harsh and overhead. But come 5pm onwards, it's a buffet of options just by stepping out the building. We also got to shoot in nearby cafes whose interiors and lighting was equally conducive.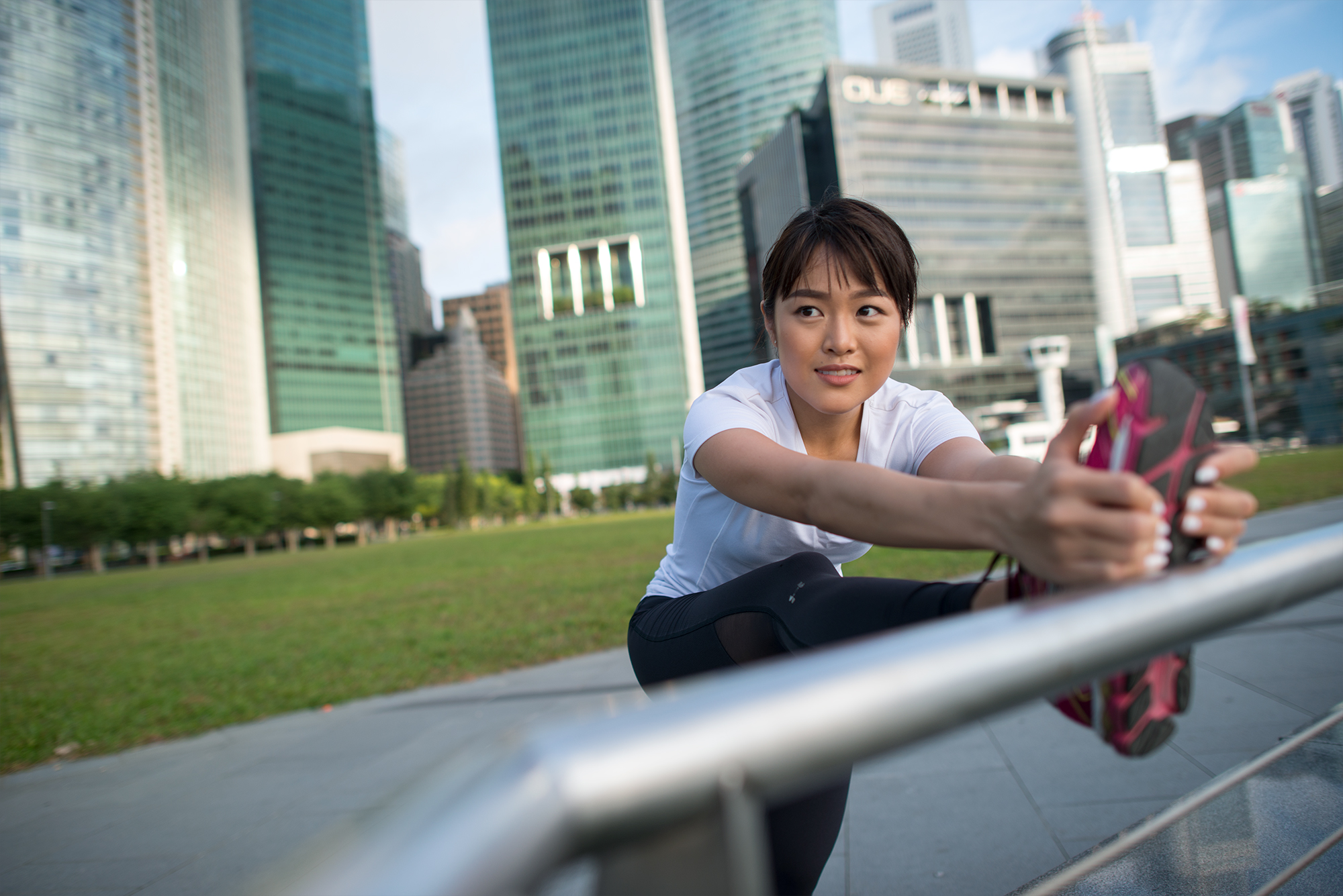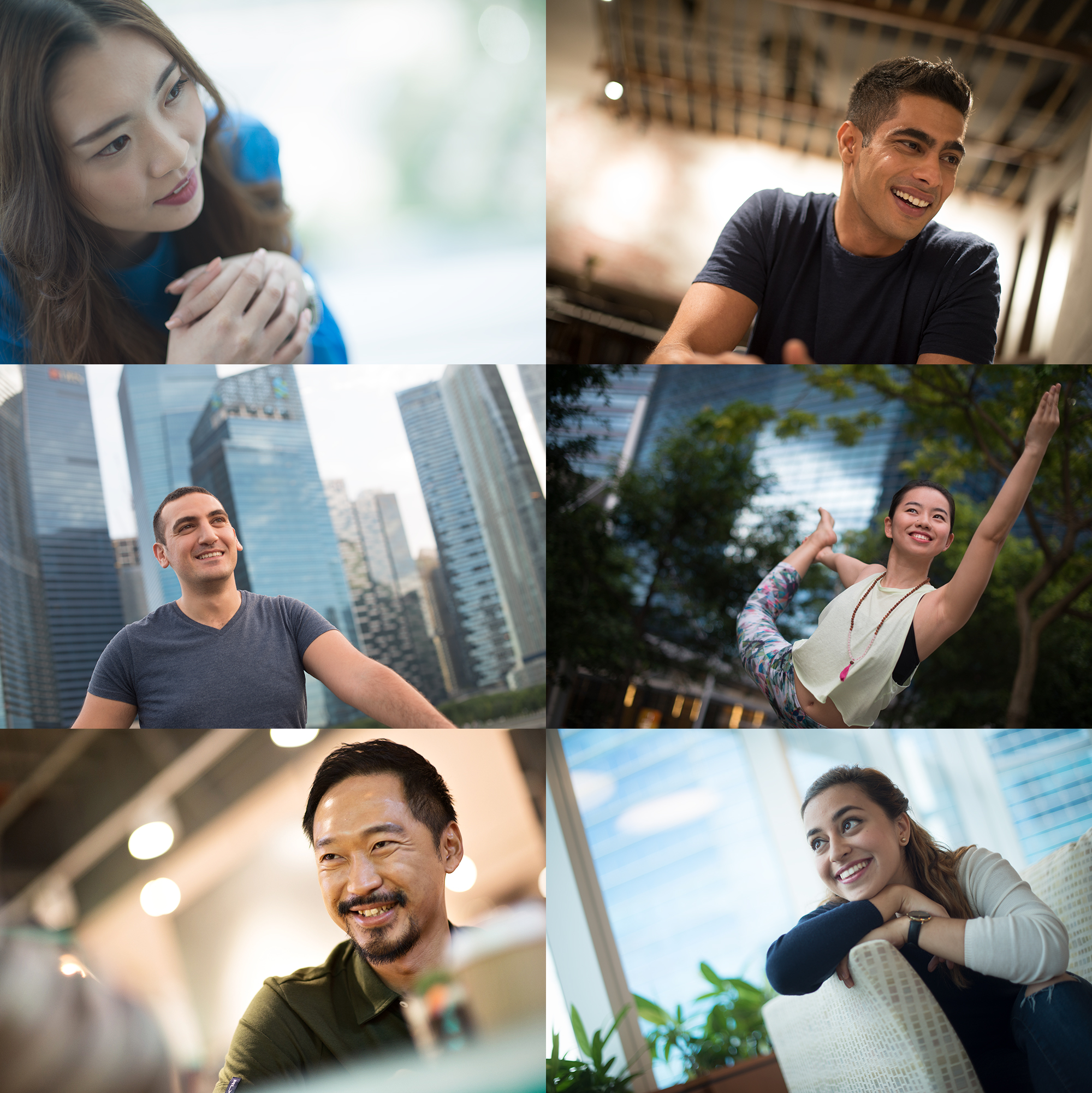 London
It was pretty much overcast skies in the 2 days I shot in London, with the occasional sunlight and sometimes drizzle. This pretty much allowed us to shoot outdoors the whole time, no matter the time of day… even in the drizzle. The light was still perfect for portraiture. We did brave the cold at times, but it was worth it.
It was my first time in London, and I have to say… it looks exactly like I expected it to be – which is a good thing. So I wanted to make sure the London portraits look like portraits in London :)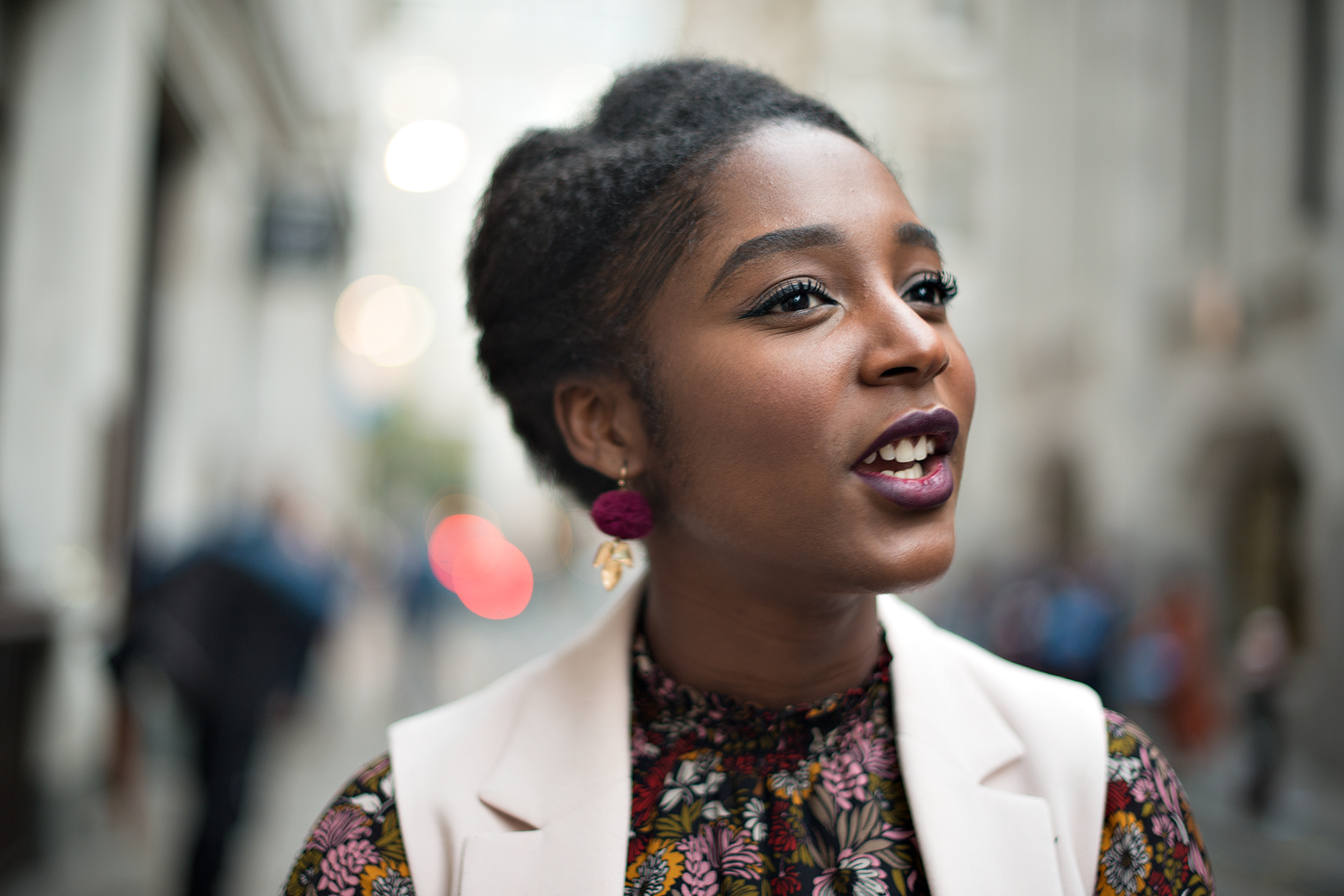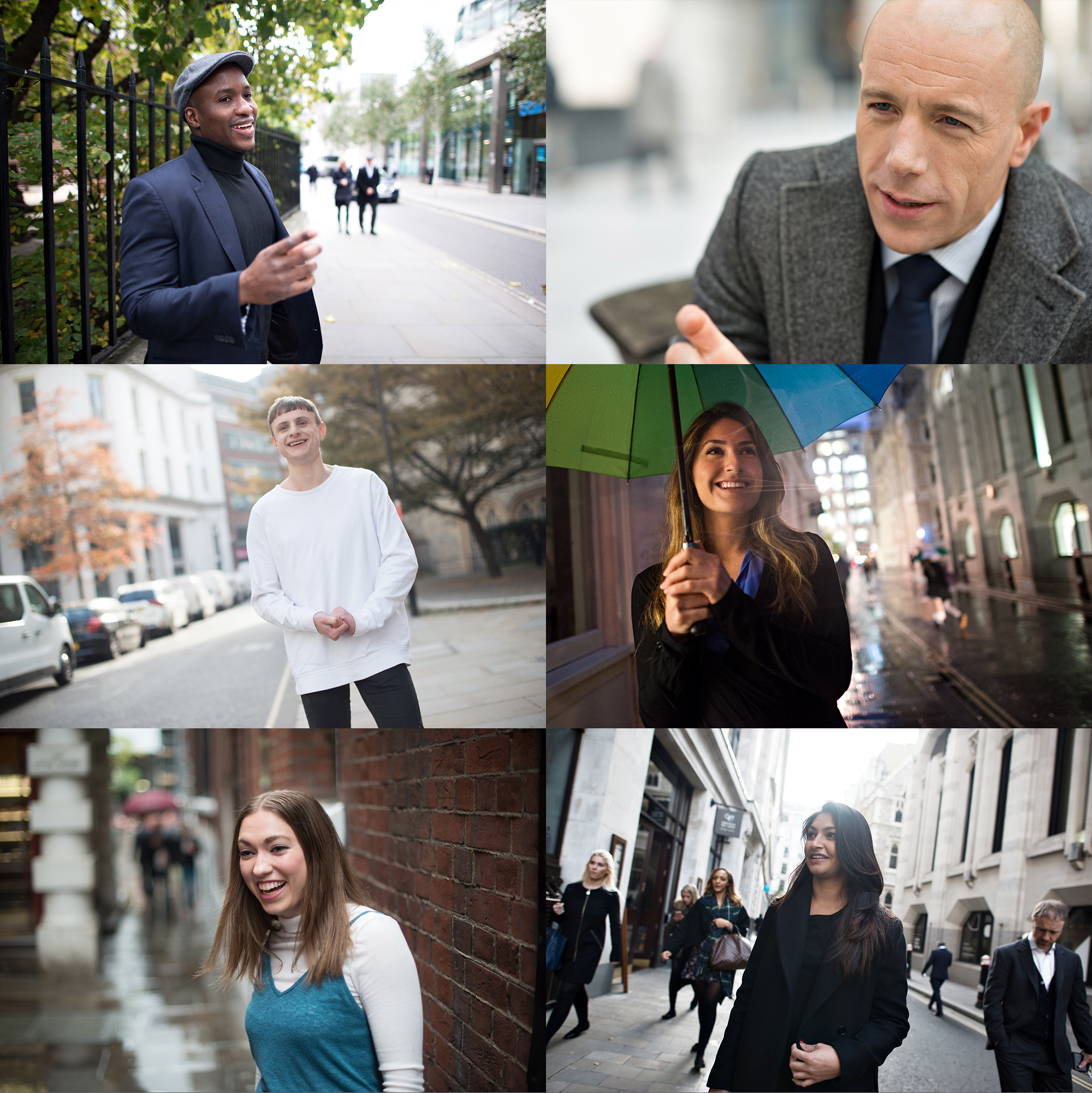 New York City
I started my photography shooting street, and early on I have been heavily inspired by New York City street photography of the masters. So you can imagine when I was doing a recce for this shoot, I was a kid in the candy store. The atmosphere is undeniable, and the light is perfect no matter the time of day. The vibe easily translated well in the portraits. I envy photographers in NYC.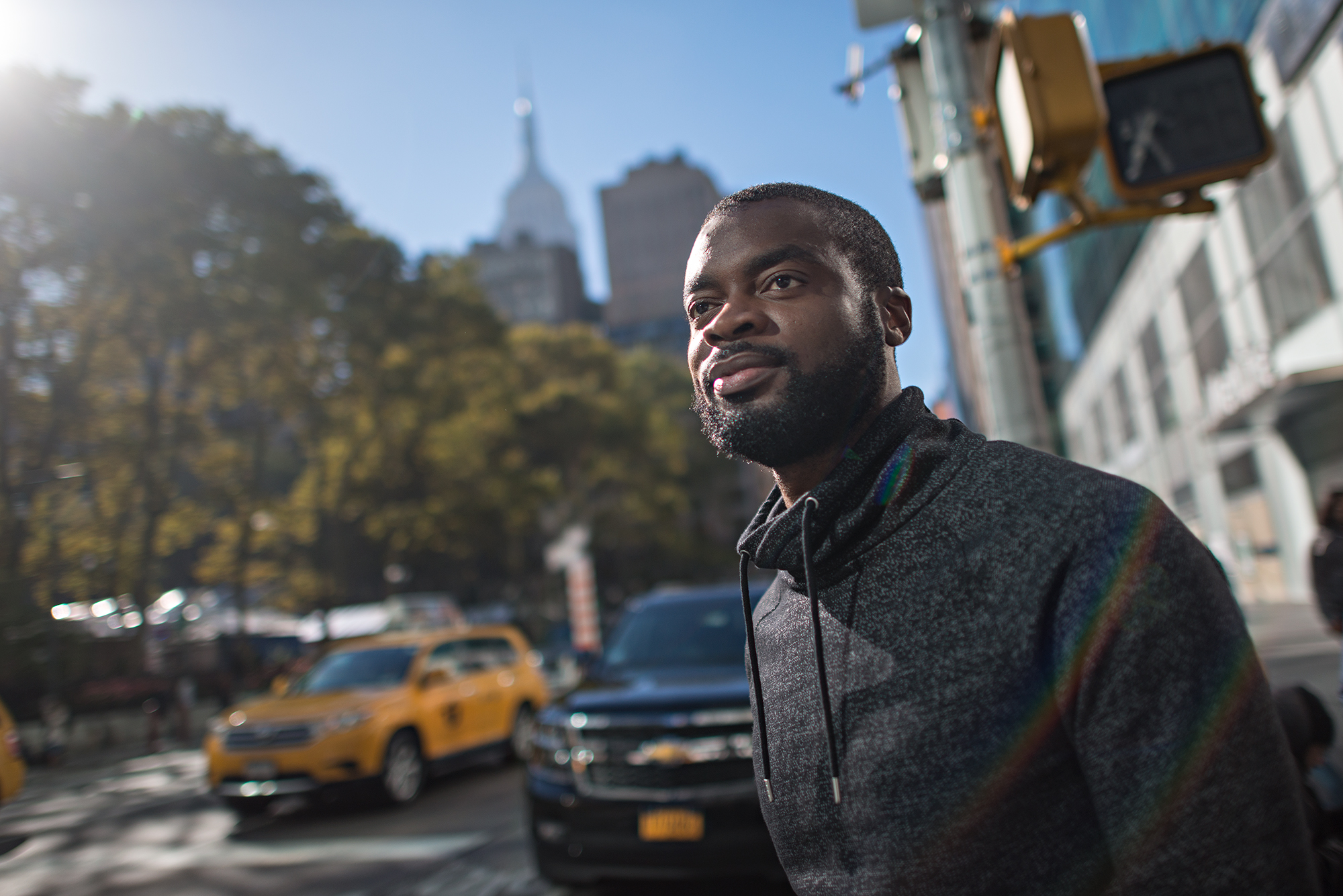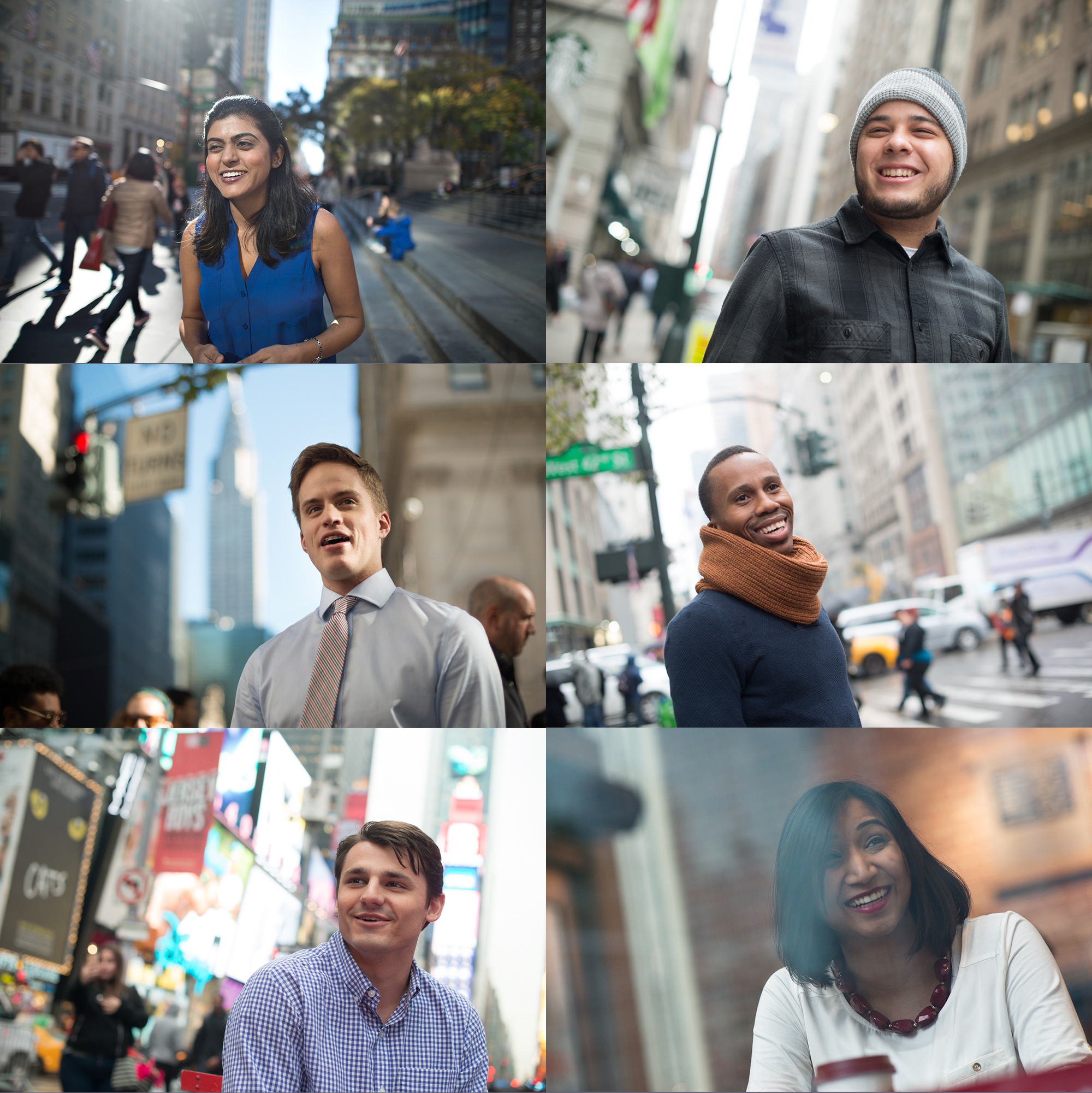 One thing that I noticed with all the alumni I've photographed across Singapore, London, and New York – they had a pleasant disposition and were quite comfortable in front of the camera making for a very easy shoot all throughout. I always had someone beside me to engage in a conversation with the subjects: Lara in Singapore, David in London, and Veronica in New York. As soon as the first question was thrown, the conversation took on a life of it's own and it was only a matter of getting good light and apt background for the shoot.
I shot 2 days in Singapore, 2 days in London, and 2 days in New York City, 42 hours flight time, 3 days of recce, resulting to around 50 portraits. The logistics were complicated, but the shoot was easy. Great locations, perfect light, dependable support from SCBC, and likeable good natured subjects. I couldn't ask for anything more.
Big big thanks to Lara for having me in this project and trusting me with the portraits. Leigh and James for helping out, Zexun for the assist, and Loria for the hair & makeup in Singapore. Big thanks to David and Elizabeth in London, Rebecca in Hong Kong, and finally Veronica and Norah in New York. You guys rock!
If you want to know more about the International Graduate Programme, please click here:
Instagram: https://www.instagram.com/goodhappenshere/
Website: https://www.sc.com/graduates/en/