Share
A few months ago, I was contacted by Michael, Art Director of Random House Inc based in New York. He had an author in Singapore and needed a photograph for the cover of his upcoming book called "Street Smarts". I was crazy excited about it, it was my first time to shoot for a book cover. But it was only later that I felt I might be biting more than I could chew when I realized the guy who wrote the book was Jim Rogers – Wall Street legend, worldwide adventurer, best-selling author.
A quick google search will instantly let you know of this man's reputation. He's written a number of best-selling books, toured around the world on the road for 1,101 days, and gained a reputation of being a legendary billionaire investor. He's consistently featured and interviewed on CNN, BBC, CNBC, Bloomberg, and most other business news organization. He's kind of a big deal.
Now the initial idea proposed for his book cover was having Singapore landmarks in the background, like the Flyer, the Marina Bay Sands, or the Merlion. We later thought that it might be a bit too conventional, and preferred to photograph Jim in the middle of the crowded streets where he'll be in the thick of it – this would be more appropriate for the book title. The first deliverable was to do a recce and do test shots on each proposed location. I brought my supportive wife with me as a stand-in. We shot around the Marina Bay, then to Orchard, then to Chinatown.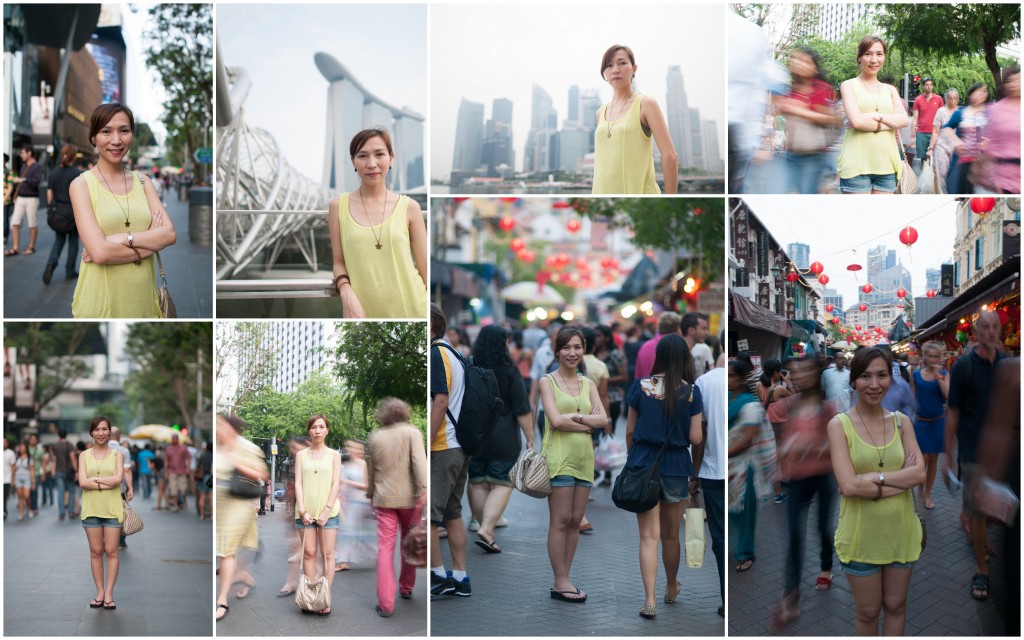 After having shown the quick test shots, we agreed on Chinatown. Michael thought the red lanterns bring something in the photo. I figured that location would be perfect to get a good amount of people traffic in the background. Jim was on board.
A week prior to the shoot date, I had to go back to Chinatown so I could do a few more test shots and finally nail down on composition and camera settings. I didn't want to have to experiment while Jim was standing there waiting. I was accompanied by Reuben who regularly assist me in my client shoots. The test shoot allowed me to get a clearer vision on the kind of photos I wanted to produce, which helped make me less crazy nervous. But with the image I had in mind, I'll need Jim to stand right in the middle of the crowd continuously… and for some instance, stay completely still. "You think a millionaire would do that?" I was asked. "I have no idea…"
Meeting Jim on shoot date turned out to be a pleasant experience. He was soft-spoken and very cooperative. When I started to explain to him how we were gonna go about the shoot, he said: "Just tell me what I have to do, and I'll do it." I felt a great deal of relief hearing that. He had an assistant with him, and I had Reuben and Norah, the make-up artist… we were all trying to make it as comfortable for Jim as possible.
Jim's celebrity status was also quite apparent. The shoot was often disrupted by quite a number of people who recognized him, saying "Jim Rogers! I've read your books!" Norah even overheard one that said "I followed your advise.. it changed my life." Some took out their mobile phones and had their photos taken with him.
The shoot lasted for almost 2 hours. Upon night fall, there was more and more people coming in Chinatown, making it harder to manage the shoot within the crowd. Jim was a cowboy all throughout. He never complained. We managed to take a few more shots and finally called it a day.
I tried to make sure there was enough variation in style and composition while in the same location, just so the publisher had enough options for the book cover. Here are some of the photos I submitted: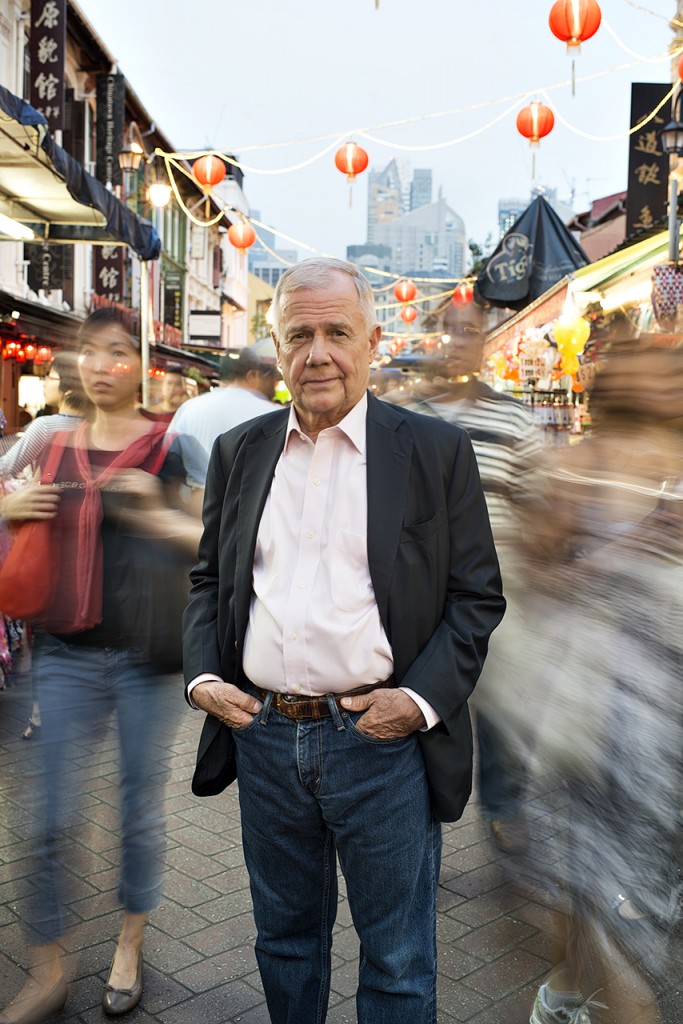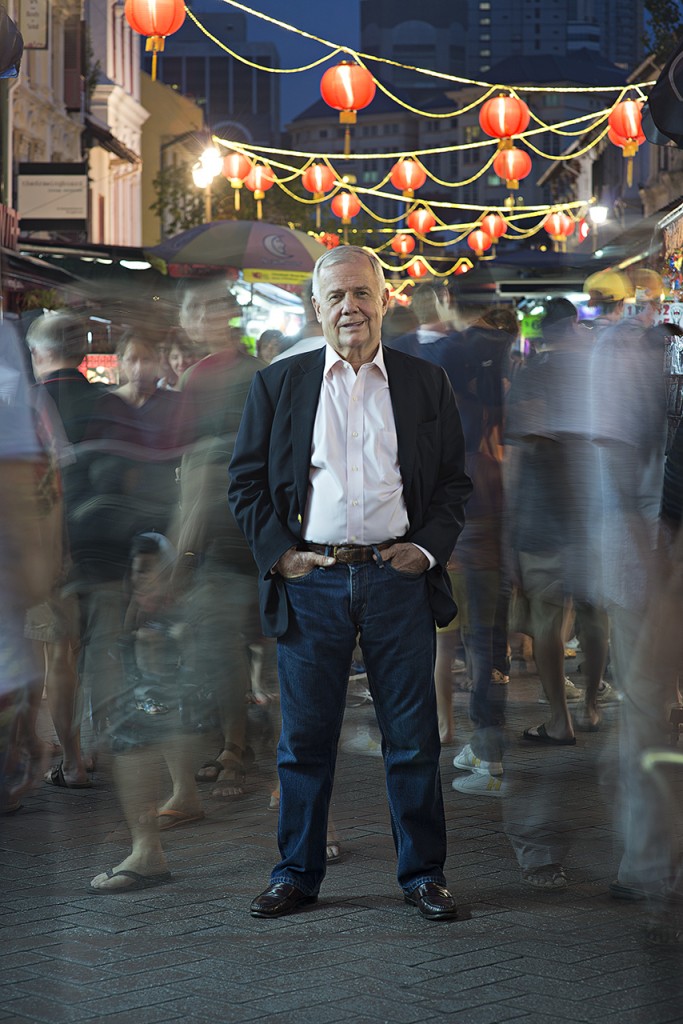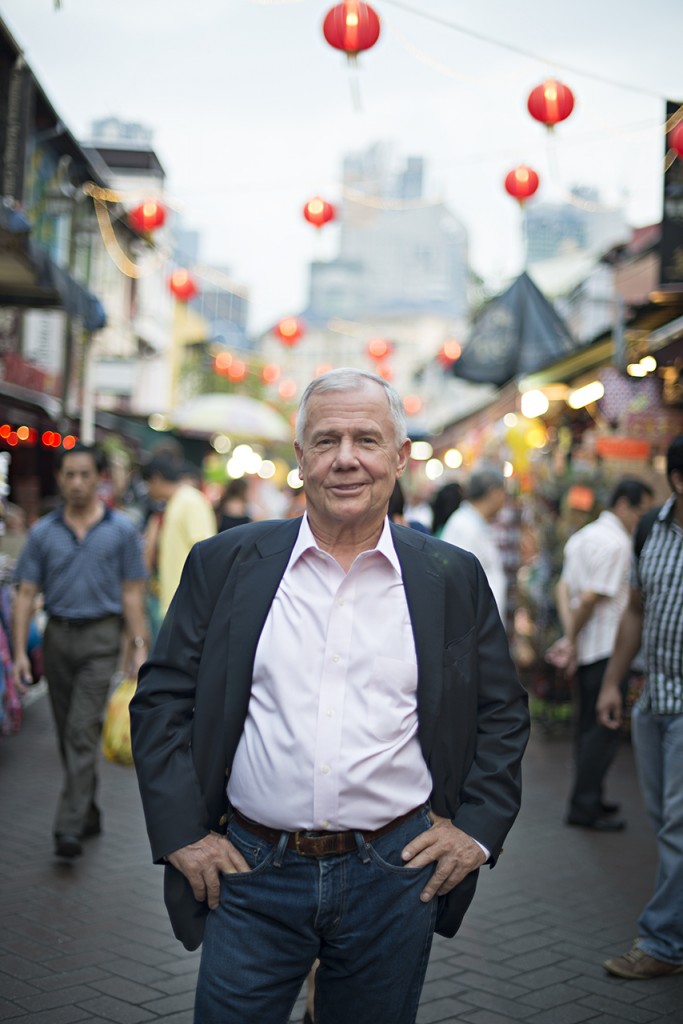 After a few months, the book was released and has been receiving great reviews. Just a few weeks ago, I saw the book in Kinokuniya Bookstore in Orchard Road. Seeing the photograph in the shelves is just absolutely awesome. The shoot and the days leading to it was nerve-wracking, but absolutely worth it.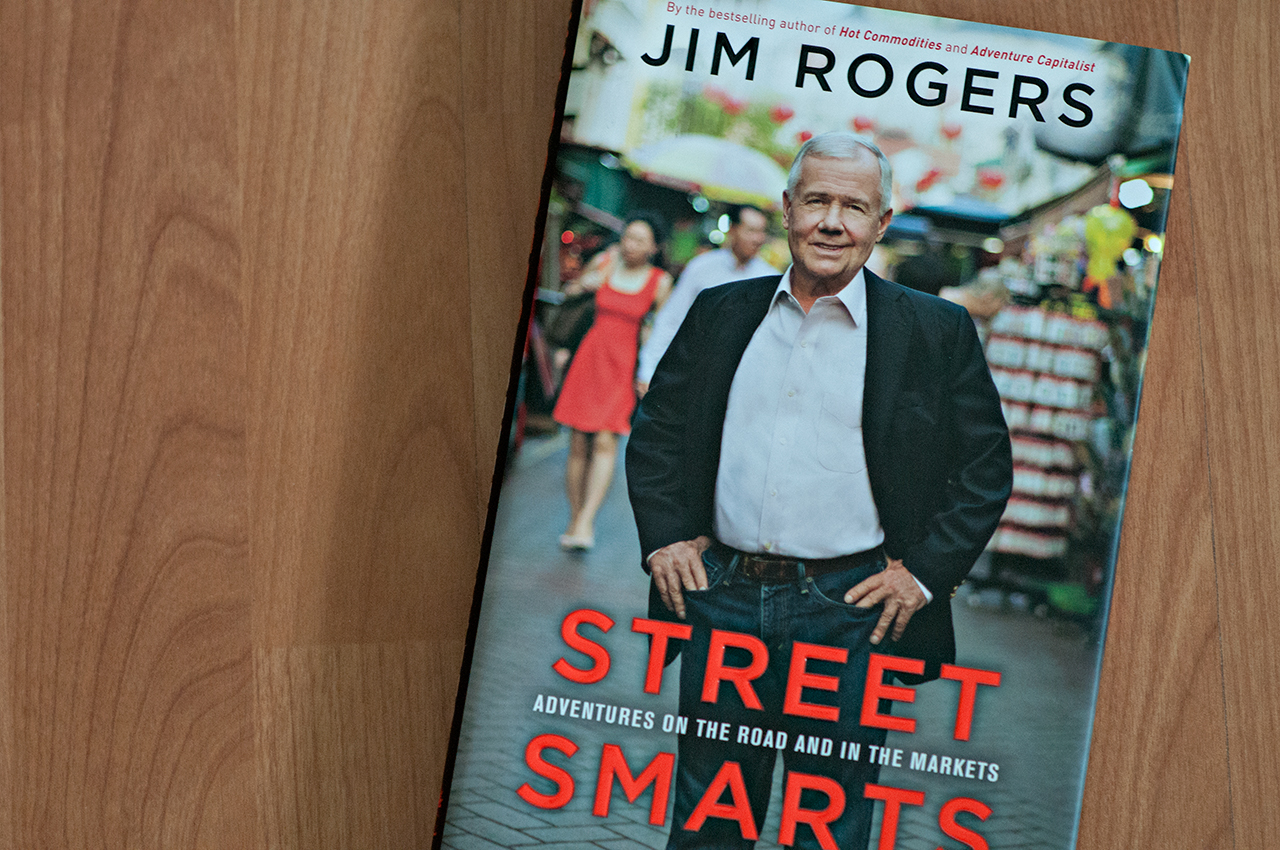 If you're interested in the book, you can get it through amazon.com here:
Here's one of the many YouTube videos of Jim getting interviewed. This one is with Glenn Beck for the book "Street Smarts: Adventures on the Road and in the Markets" In case you don't know who Jim Rogers is, this video will give you a good idea of what he's known for.
Big thanks to Michael of Random House for commissioning me for the job. Reuben for assisting me in the shoot. And Norah for Jim's make up and grooming. You guys were absolutely a big help.
And of course, in the off chance that Jim is reading this: thank you sir, for being such a good sport. You're awesome.