Share
The last time I photographed portraits of strangers in the streets was around 3 years ago. Since then, I've been busy doing candids, studio shoots, and commissioned work. And as the recent exhibit is wrapping up, I've been wanting to go back in the streets and add new faces to the project. Then just recently, Sony Singapore provided me with a Sony A7r on loan for a month to test drive. I figured this was the perfect time to shoot new strangers.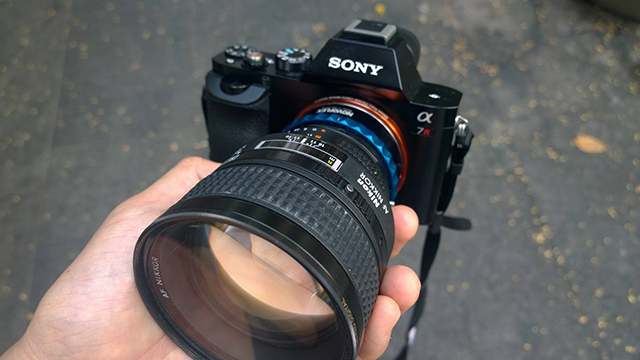 So for a few weekends now, I've been back in Orchard Road, looking for a face that stands out, and approaching them to ask if I could take their portrait. I used the Sony A7r with a Nikon 85mm f1.4D – good thing Sony SG also provided a Novoflex adapter that allows me to use Nikon lenses. It's a good combo… a compact camera with a whopping 36MP sensor, and my trusty old 85mm I use in almost all my portrait work. The only catch is, the adapter renders the lens to manual focus, and the camera to manual exposure. Fortunately, the Xtra Fine LCD and focus peaking feature makes using my Nikon lens immediately manageable.

Focusing manually wide open at f1.4 leaves you with too much guess work – a lot of space for mistakes. But thanks to focus peaking (which is like the best invention ever), I would just wait for the catch lights in the subject's eyes to highlight, and click. I remember everytime the subject leaves and I review the shots, I would whisper to myself "please be sharp, please be sharp…" while zooming in on the eyes. And 95% of the time, I nail it.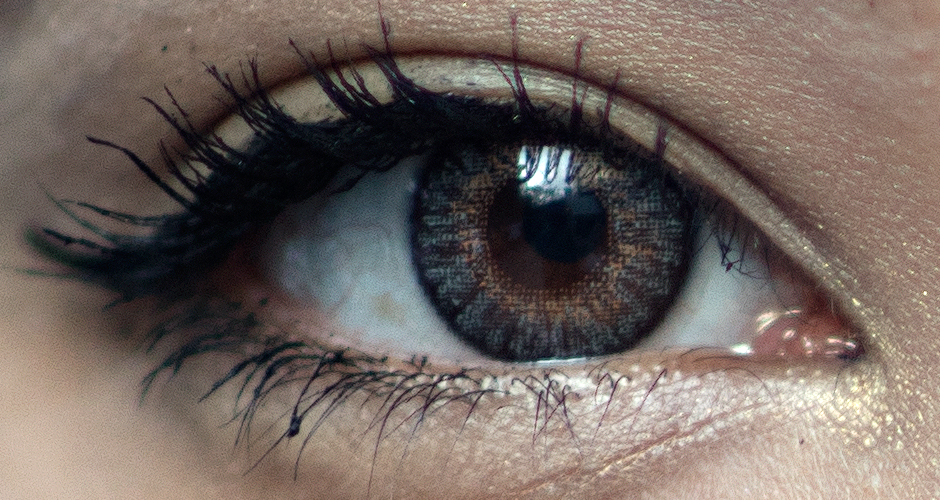 Moreover, the camera's 36 megapixel sensor really lends well to capturing a lot of minute detail in the subject's face. The strands of hair, the pores in the skin, the iris in the eyes… seeing the images at 100% is fascinating. It's almost like exploring the landscape of the stranger's face. I bet it would be awesome when printed up large.
Overall, I find the camera convenient and dependable. Convenient for it's compact size, focus aid, and tilting LCD. Dependable for it's awesome 36 megapixel sensor encased in a weather-sealed body. These features worked very well for me while shooting in the streets. One of the common major complains I've read about the camera is it's annoyingly loud shutter sound. Yes, it is annoying.. at first. But as soon as I got in the zone, I practically forgot about it.
It's been a while since I last shot in the streets. The hunt for a good portrait is still exhilarating. Though I still get anxious and terrified when approaching strangers, and I still get a number of rejections – which is never easy. But eventually having other strangers say 'yes' and getting these keeper shots more than made up for it.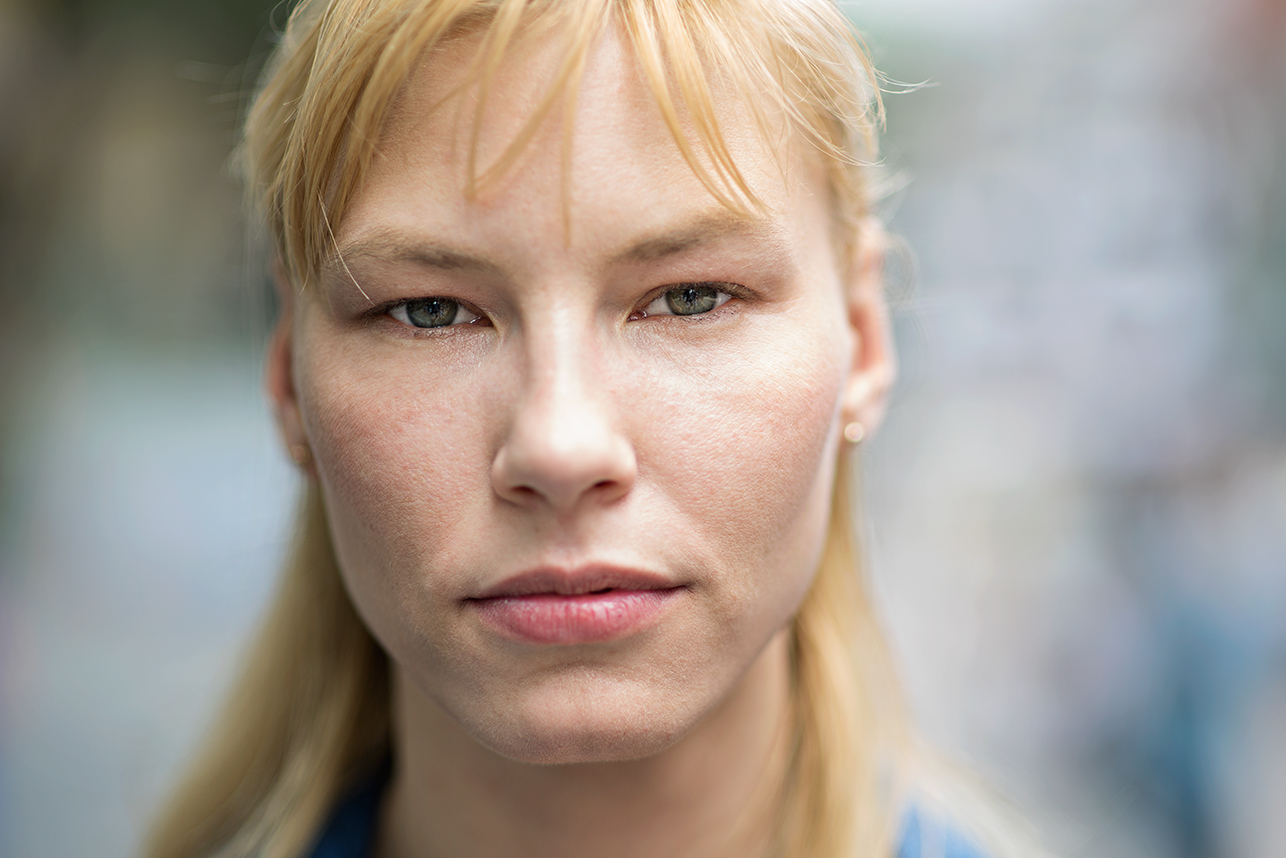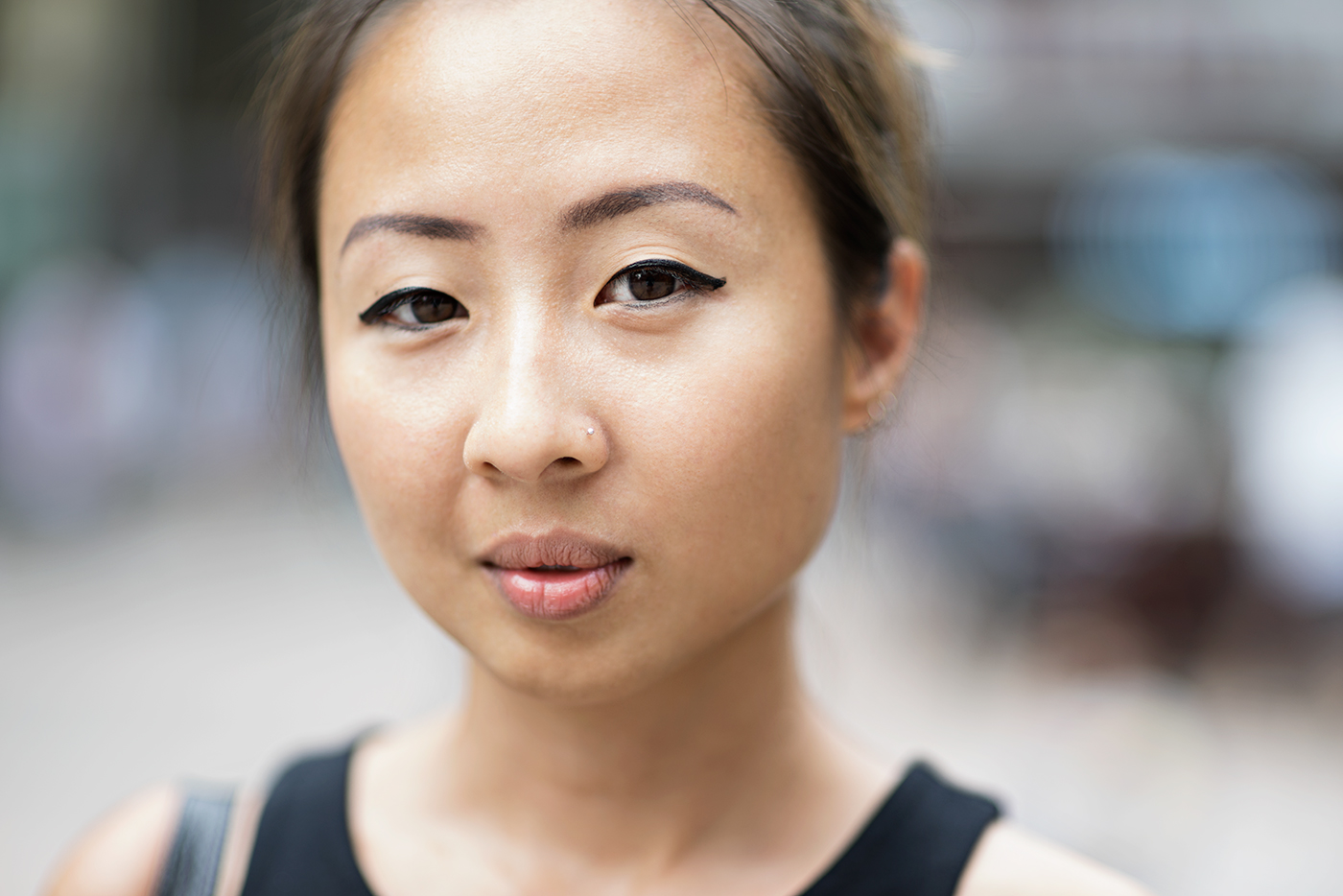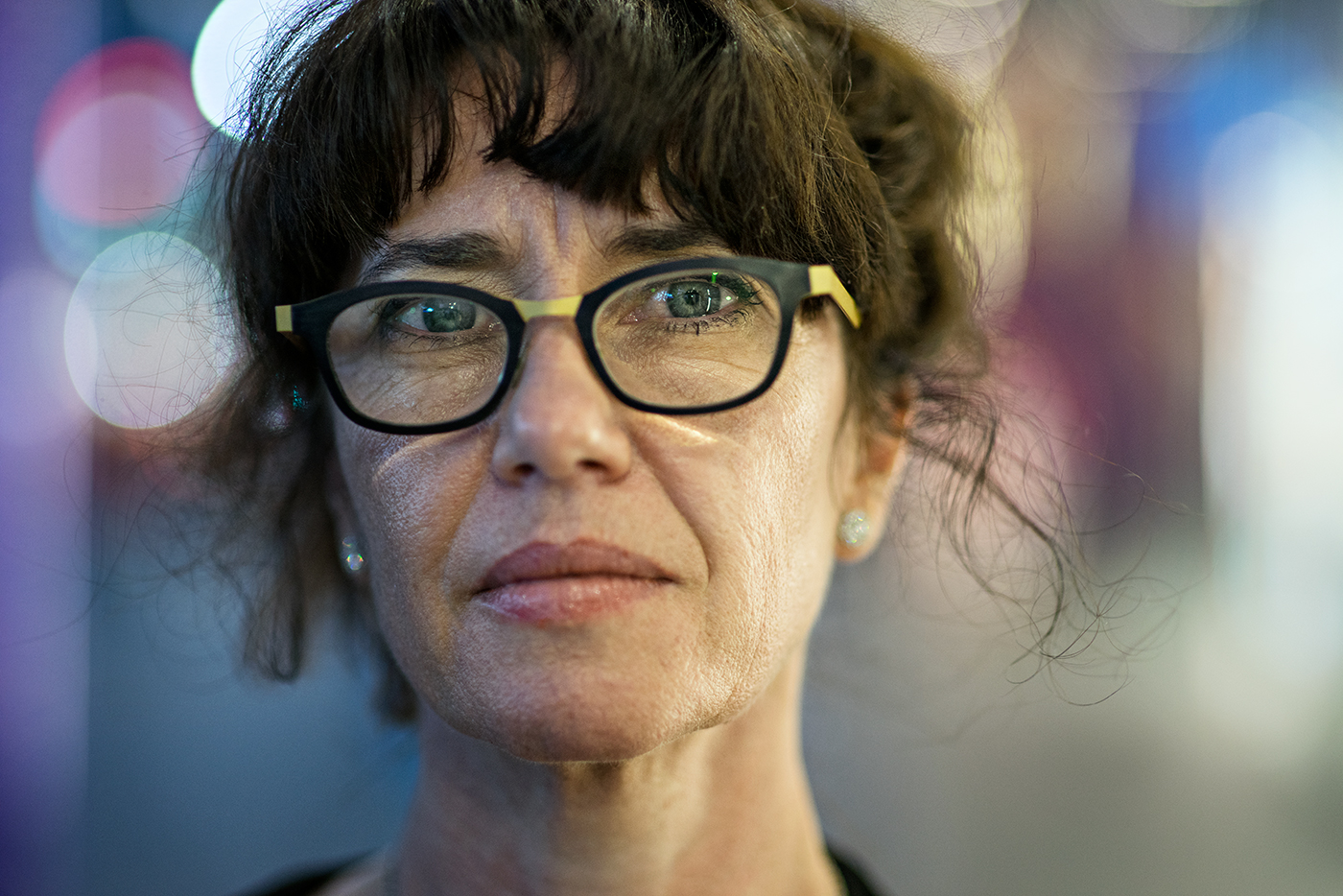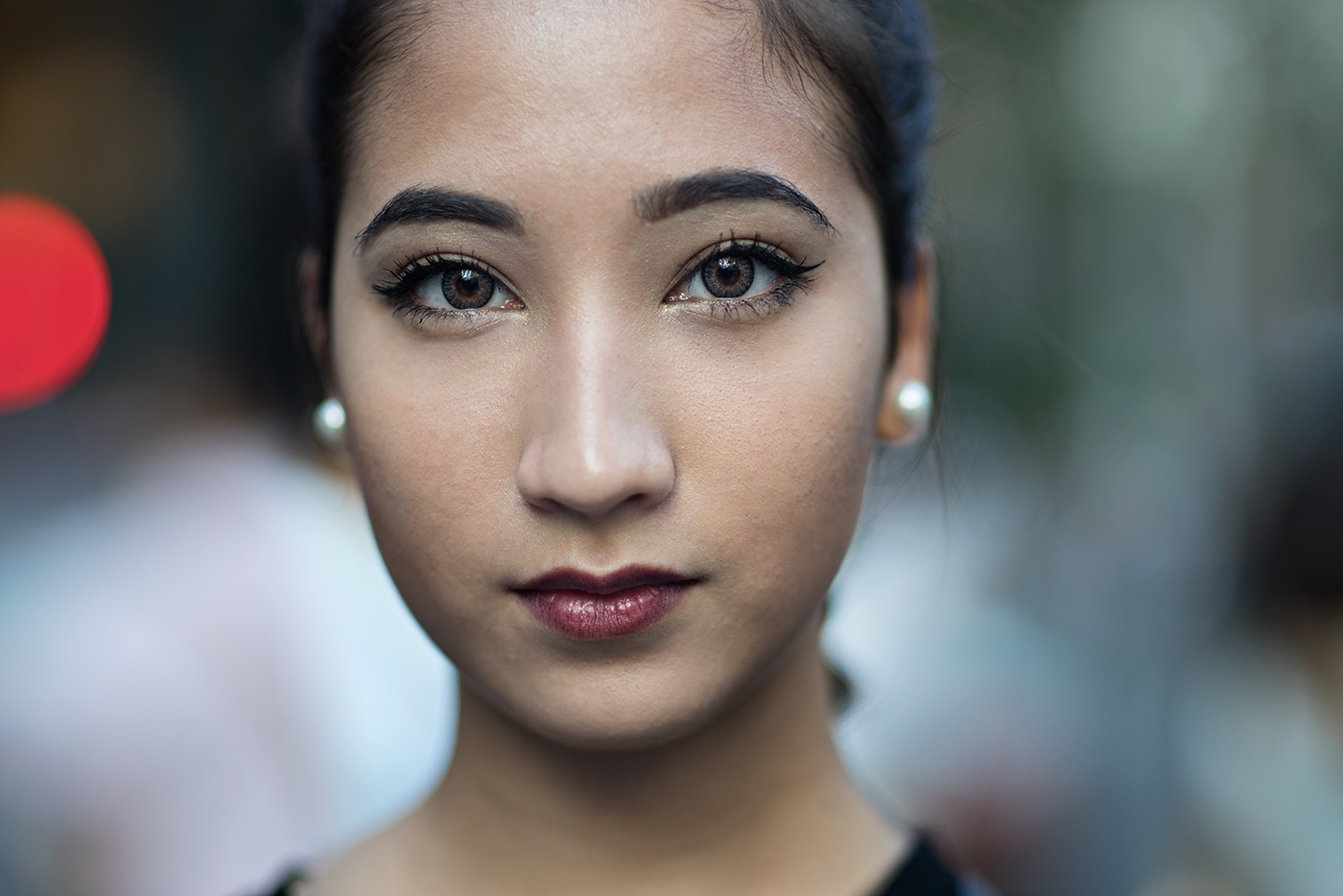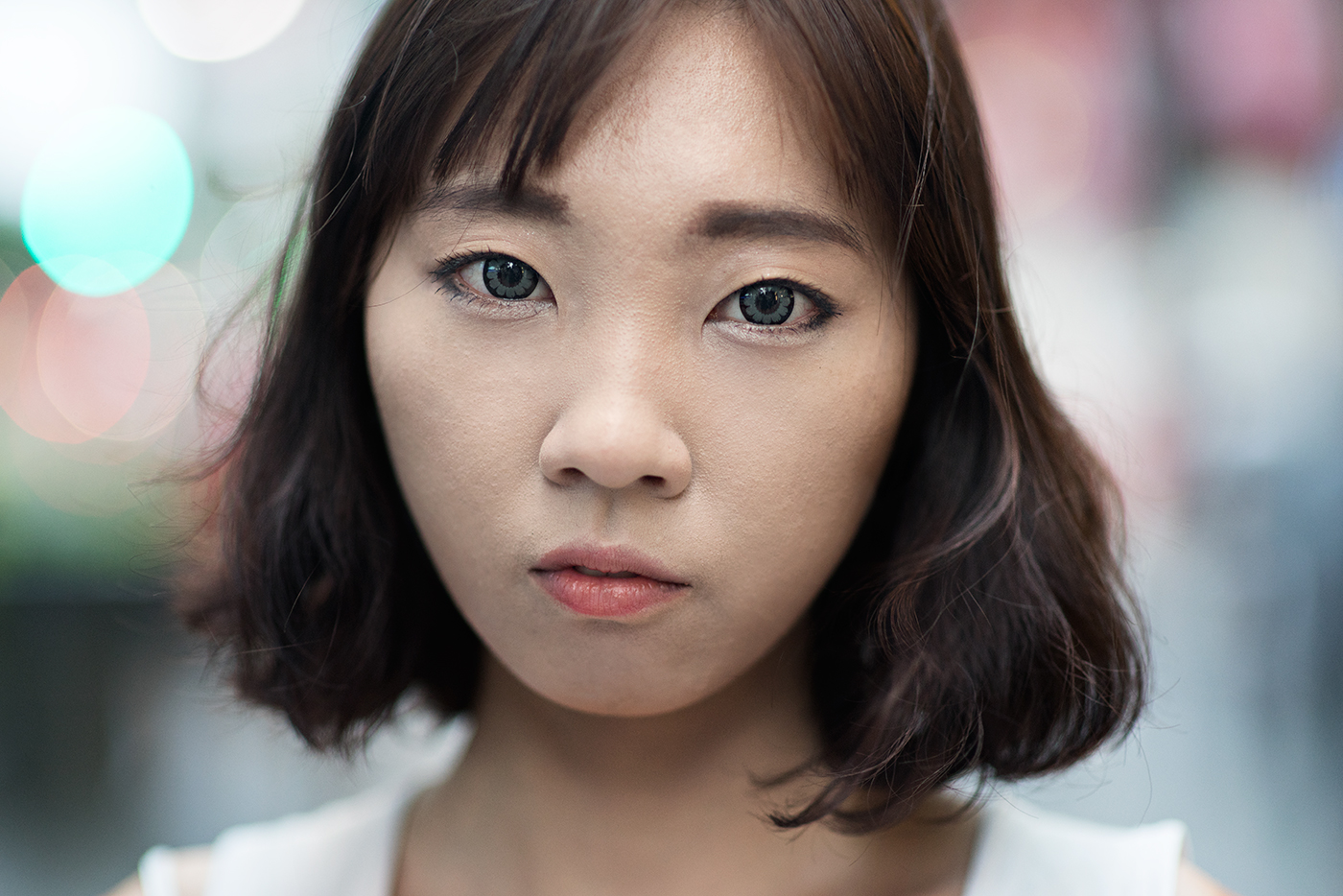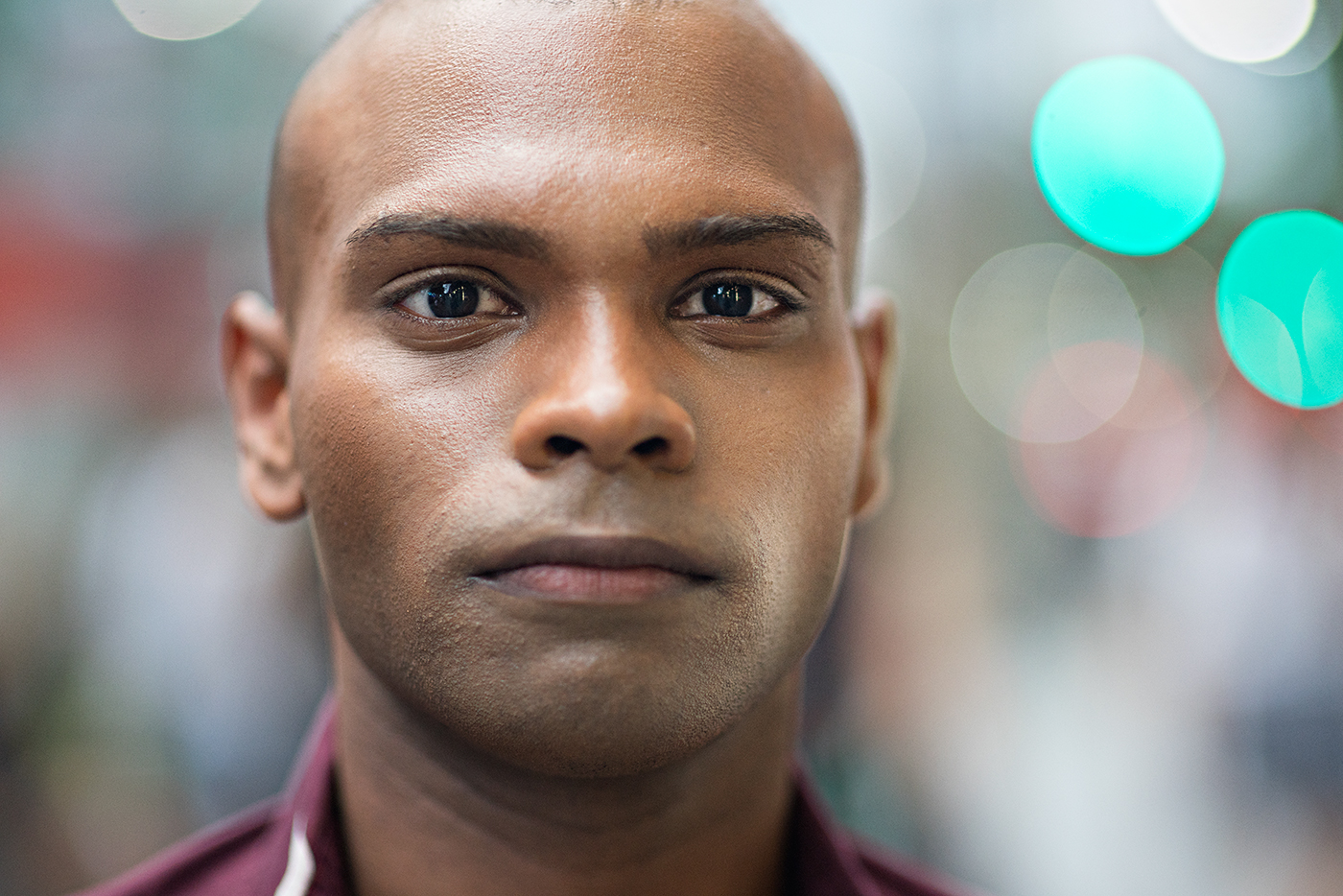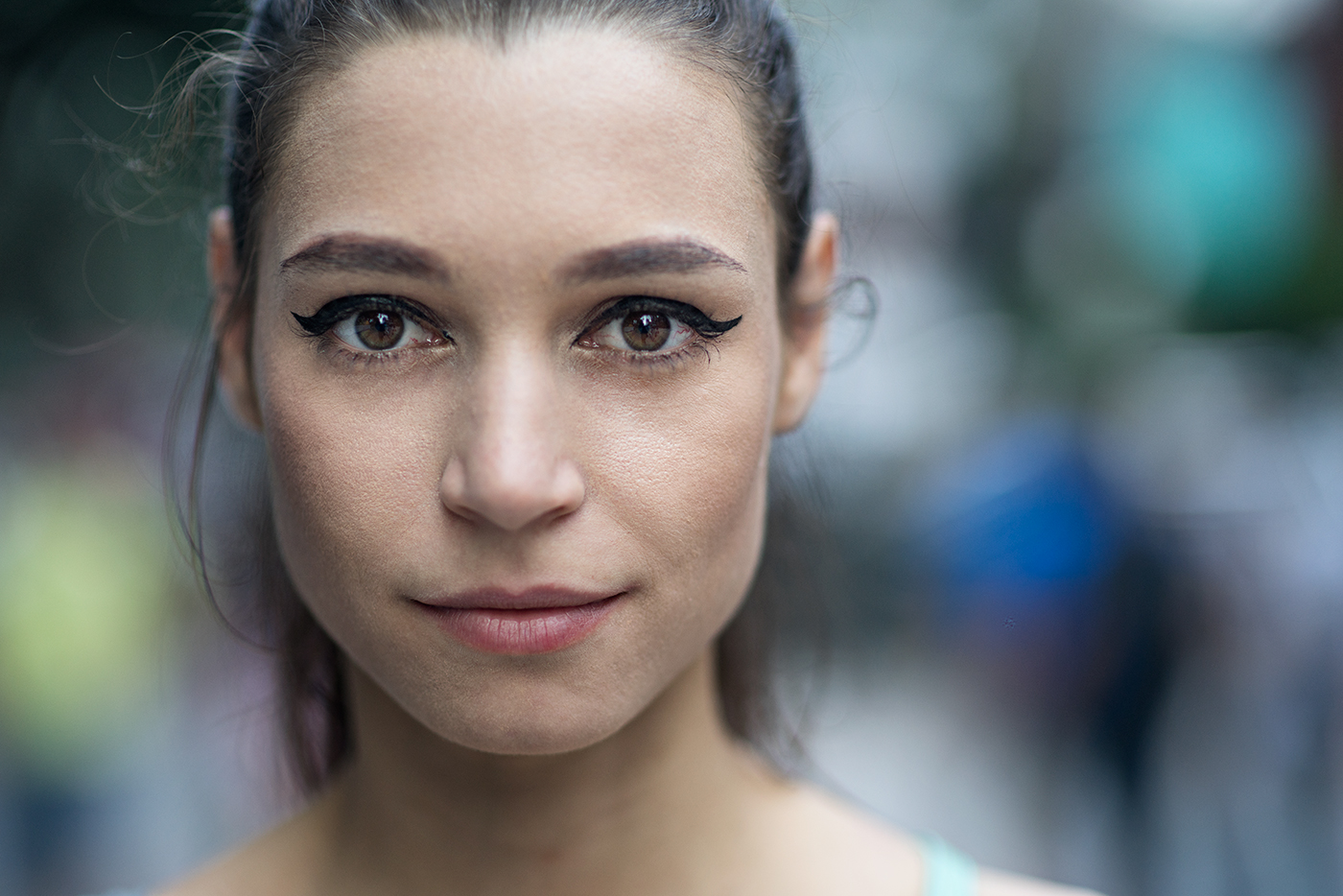 In addition to shooting portraits of strangers with the Sony A7r, I also shot candids. I have yet to closely review all the shots, but when I do, I'll be sure to share some of the images, along with my further thoughts and review on the camera.
Thanks to Sony Singapore for letting me experience the Sony A7r. Big thanks to Jon and Reuben for joining me in the shoots. Big big thanks to all the strangers who said yes to being photographed by a complete stranger. You guys rock!