Share
A few months ago, I was commissioned by BBH Asia Pacific to do research test shots on a campaign they were creating for a beer brand. The scenario was a group of friends hanging out in a bar after work, and the look they wanted was relaxed, casual, natural and in classic black & white. So for a day, they brought down a few of their colleagues at work for a couple of hours of drinks and nice conversation. I initially directed where and how they would sit, and let them be – and there I was like a fly on the wall, moving around discretely, looking for a good angle to capture good moments. Sort of what I do in the streets… except here I'm able to give some quick directions here and there.

It was in this shoot that I appreciated the value of using live view. I used a Nikon D600 with a Nikkor 85mm f1.4, composing and shooting mostly through the LCD. This allowed me to shoot at a lower angle and perspective, and more importantly, it made me more discrete. After the shoot, one of the subjects told me she didn't even notice me taking pictures. Shooting through live view made me look like I'm just there observing :)
At the end of the day, I was pleased with the images I came up with, and they had fun having a beer and good conversation with colleagues. It was a pretty cool shoot.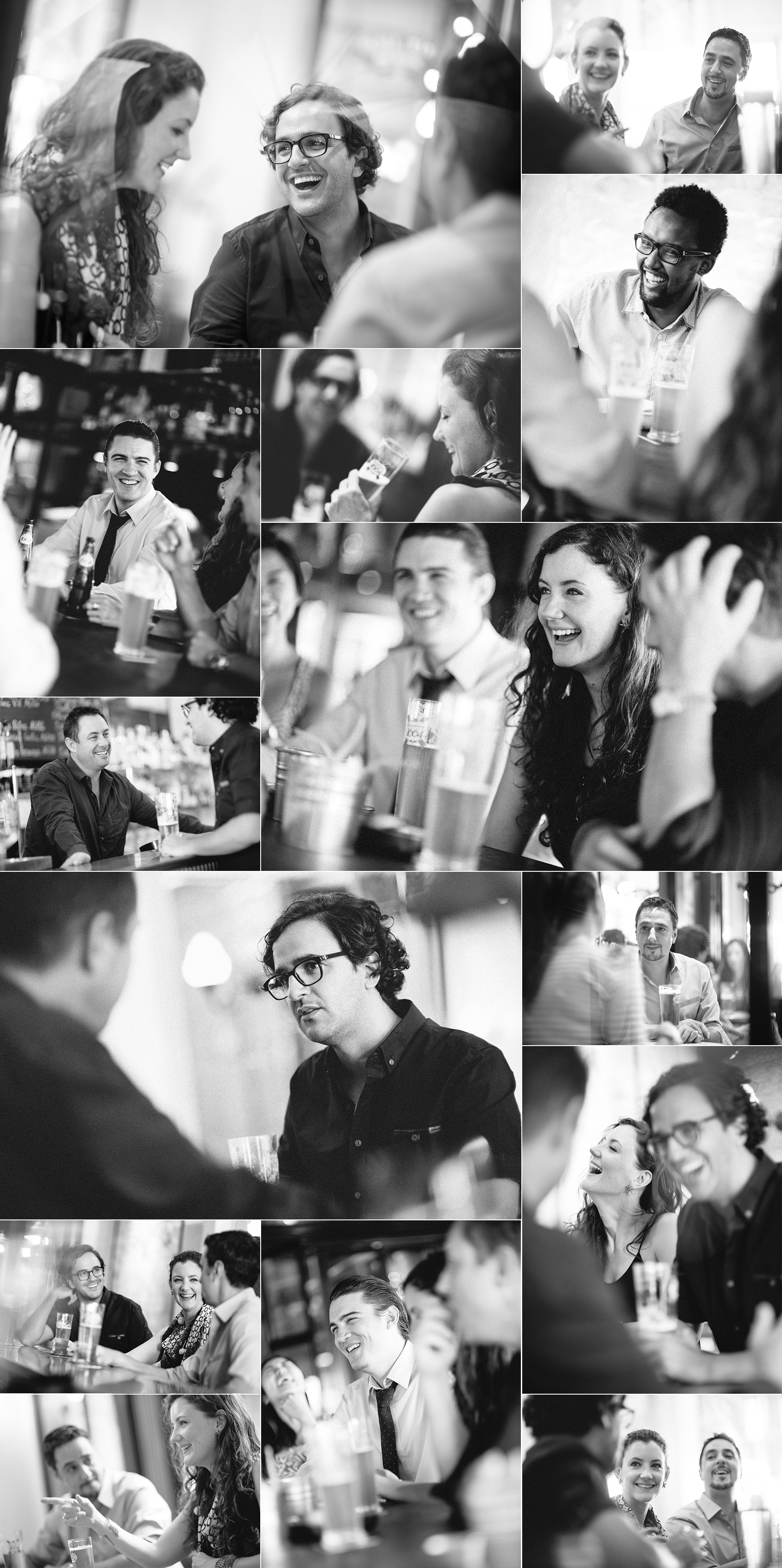 Big thanks to Brell, Dave, Miguel, Dom, Ara, Bassam and Simon. You guys are awesome :)