Share
I got to photograph Adelene a few weeks ago when she visited Singapore for a quick vacation from her dance studies in London. I met her around 4 years ago when I was collaborating with an online magazine where they asked me to photograph dancers for their next article. I figured, to make the images more interesting, why not photograph them right in the middle of the street?
These 2 images are sort of a continuation of the Dance in the Street project – I wanted to experiment further which shooting a dance at night, incorporating moody backgrounds, colors, and light. It was also a chance for me to finally try out my recently purchased Profoto B1 lights :) It was pretty tricky mixing strobe and ambient lights, but I think the results were surprisingly interesting.
Adelene's passion for dance was very obvious during the shoot, and was as professional as ever. She made quite a lot of airborne poses for around 2 hours just to make sure we got the keeper shots. I was concerned if she was getting tired, she just smiled and said "You forget, this is what I do everyday"
I hope to add more images to this series soon. If you know any dancers who would be interested to be photographed for this series, or if you are one, please don't hesitate to send me an email.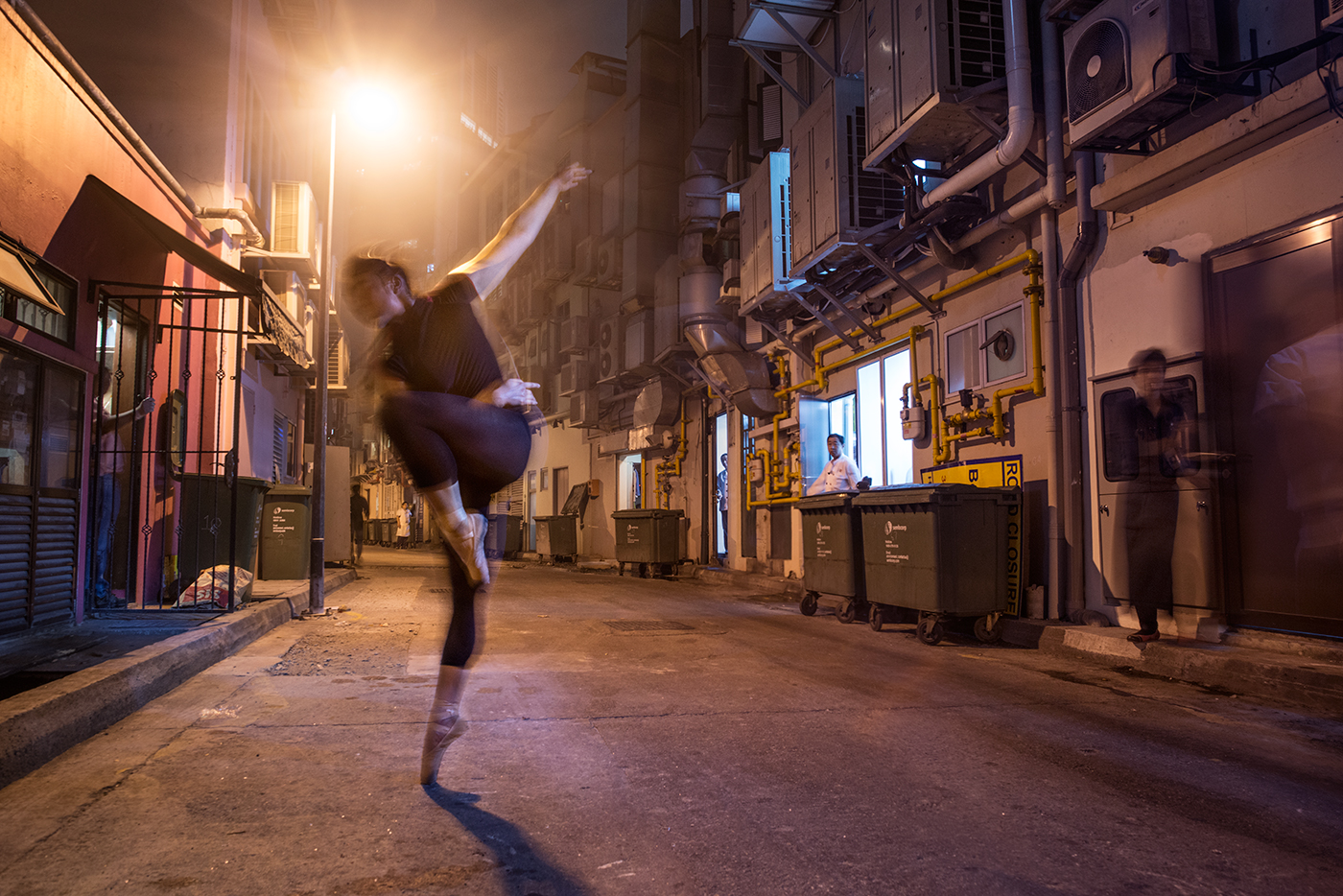 You can view the rest of the images from the Dance in the Street project here.
Big big thanks to Adelene for saying yes to this project again. Big thanks also to Reuben as always, for the assistance.