Share
I started shooting here in Singapore around 6 years ago, and since then I've met a number of interesting people who have helped me out with my photography, ranging from entrepreneurs, creatives, talents, and fellow photographers. Just last year, I started a personal project where I invited these guys for a portrait shoot – all of which were taken in a studio.. with studio lighting.. something I was actually absolutely clueless at.

Going into this project, I had 2 objectives in mind: First was to reconnect with all the people I met through my photography here in Singapore. Some I've been in contact with regularly, others I actually just met once – so this also gave me a chance to know more about the people who I want to know more about.
The second objective, and a selfish one, was to learn how to shoot with studio lights. Prior to this, I've been content on being an 'available light' photographer, always welcoming the challenges of coming up with good images without having to use flash. But I eventually felt this was very limiting, and realised if I want to up my game in portraiture, I needed to learn and push myself further out of my comfort zone.
I worked on this project for around 6 months. For each session, I would rent a studio, allot one hour per person, and shoot 2 or 3 people consecutively. I'd have around 2 to 3 sessions per week, usually scheduled after office hours or on weekends. It was a delight meeting and catching up with all the people who said yes to my invite.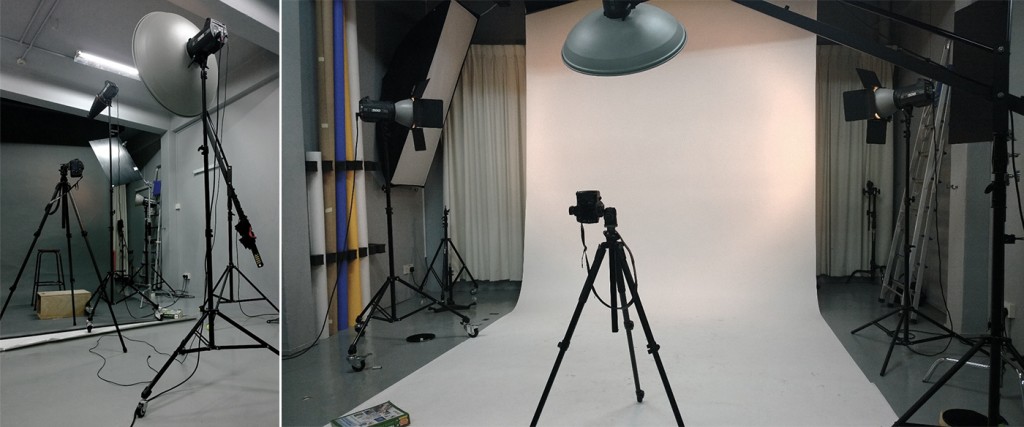 But it was undeniably a slow process of learning studio lighting. I remember the first 5 sessions were fun but the resulting images were so underwhelming – the lighting was either flat or harsh or generic. It took me until the 6th session where I got a foothold and start getting comfortable around the studio. After which, I promptly invited the first 11 people for a reshoot. Luckily, they said yes again.
Each shoot was divided into 2 different light setups: the first one was more of a photo booth setup where I would have a conversation with them, during which I'd take a few shots hoping to get a sort of candid, animated look and that genuine grin. It was at this point that I get to ask them questions, getting to know these faces more.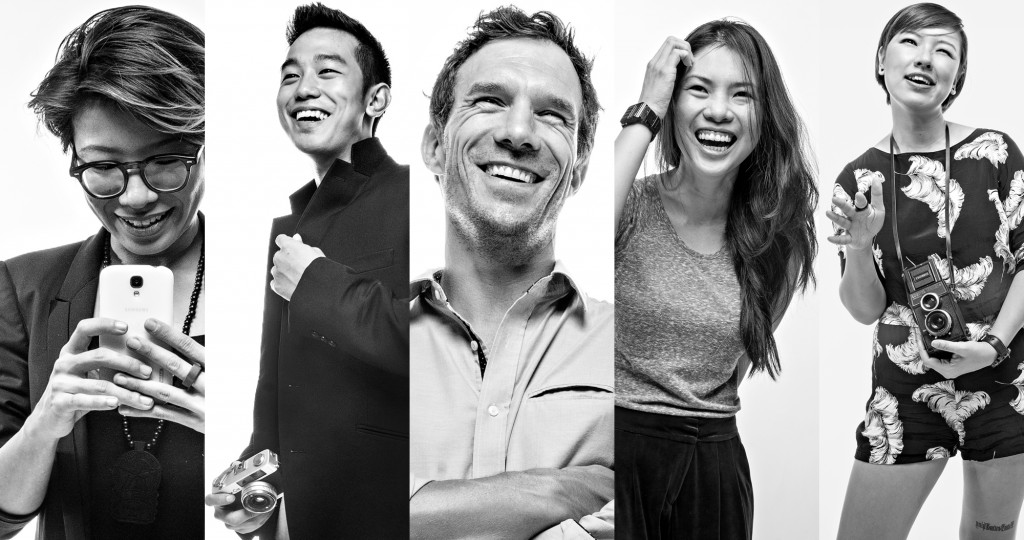 The second setup was more serious and deliberate. I had complete control over how they posed, their expressions, where they looked. My personal challenge here was creating a studio portrait that looked a bit different than the usual studio portrait I always see on the net. Well, at least that's what I tried to do. I also patterned the light setup to complement the subject's facial features and expressions. Ultimately, the goal was to create a portrait that hopefully they would like :)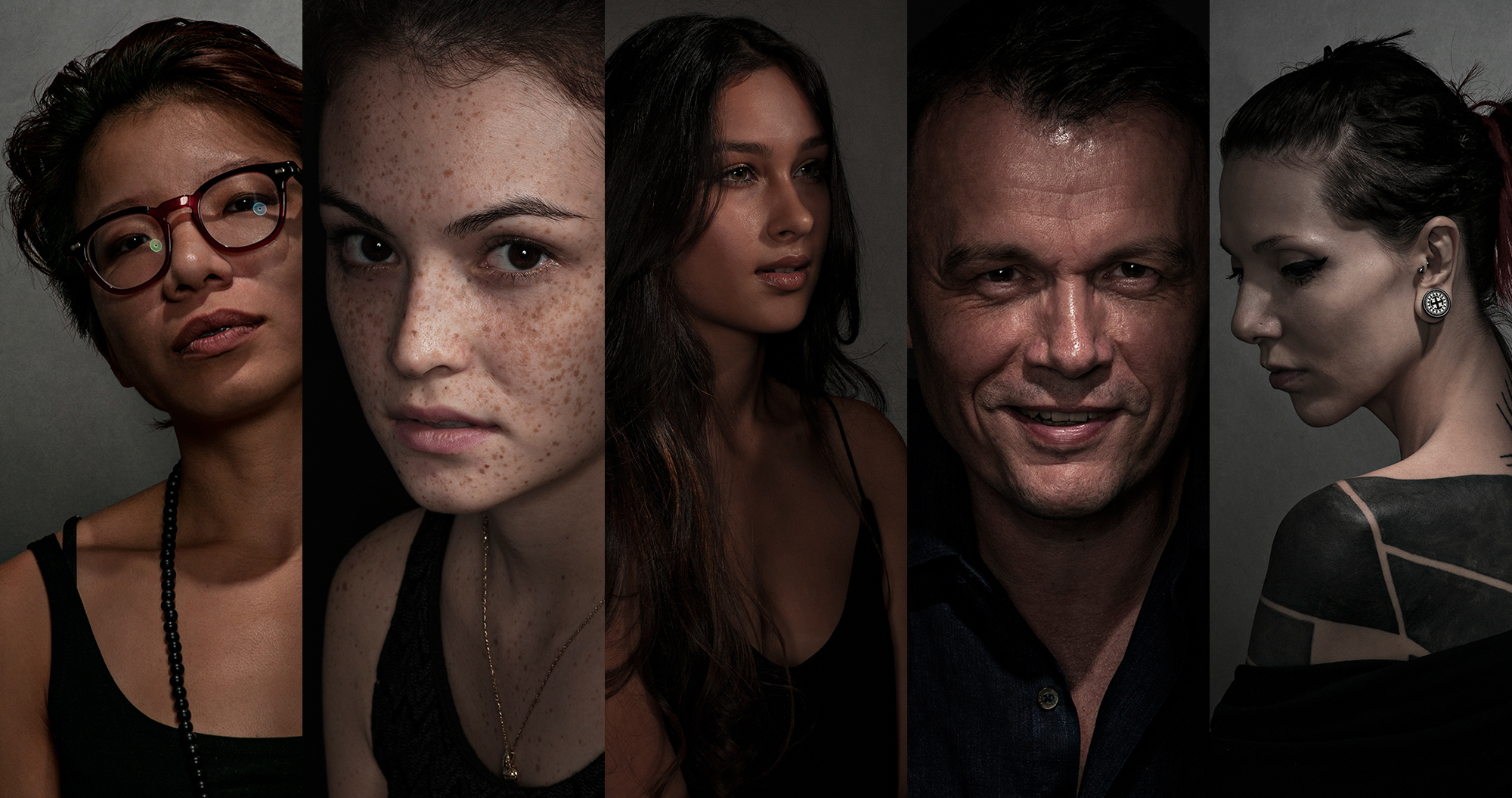 I actually started with a list of over 70 people, but midway in the project, the cost of renting the studio was beginning to pile up and hurt… so I had to stop at 40. So the end result is a set of portraits of 40 faces that I have come across with in my years of photography here in Singapore.
The whole project was quite an experience, getting to reconnect with the people who have helped me in photography one way or the other, and at the same time, I was able to overcome my incapacity with shooting in the studio. Of course I still have heaps to learn, but I'm better off now than when I started.
A few years ago, I photographed portraits of strangers. This time, I set my sights on the people I know. It's a different challenge, but an equally interesting one. It's something I would highly recommend to anyone who has an interest in photography.
Here's a quick collage of all the awesome faces who helped me out in this project: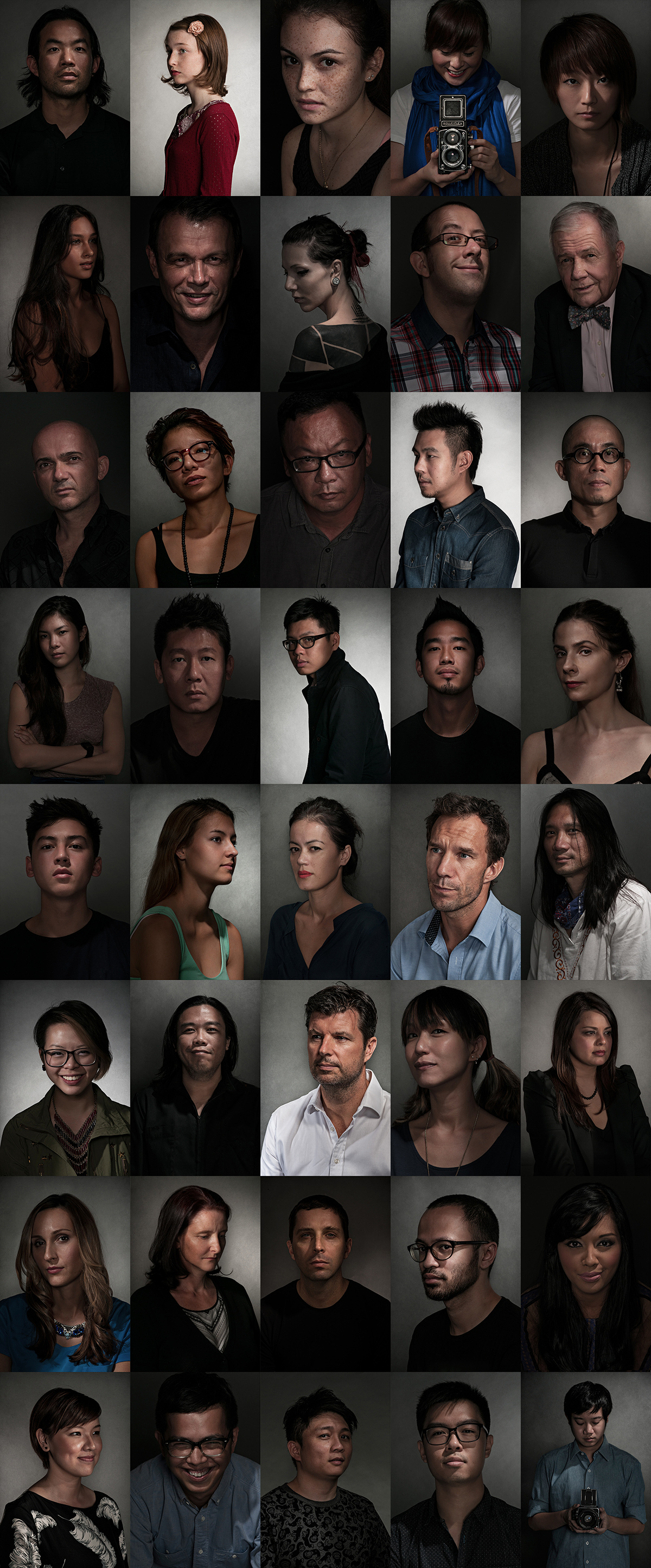 For a closer look at all the portraits, along with quick descriptions of each face, please click here.
Big big thanks to all the people who said yes to being photographed by me: Stefen, Bethany, Atika, Fleecircus, Eunice, Caz, Jan, Candy, Mindflyer, Tracy, Janka, Jon, Jim, Pat, Claude, Jeremy, Ox, Mun, Tanguy, Helene, Reuben, Ana, Fergal, Ben, Catherine, Aik Beng, Mathias,Shavonne, Callan, Michael, Julia, Sarah, Todd, Adam, Jacinta, Meerly, Arh Chun, Allan, Jun, and Jing Wen. You guys are truly awesome.
Big thanks to Reuben for assisting me throughout the project. And to Jon for helping out early on in the project :) Special thanks to Camera Rental Centre for providing all the studio equipments I need. And to House of Style studio for filling in. You guys rock!