Share
NUSS is Singapore's premier alumni membership club for local and recognized foreign universities. They have 4 clubhouses, the latest of which is the one in Suntec City. Prior to launching, I was commissioned to take lifestyle photographs around the premises for publicity purposes.

The new clubhouse has impressive and elegant spaces for the lounge, the bar, the bistro, k-room, function rooms, and a few more facilities. The client preferred using models for the photographs, so I contacted the guys from Mint. They quickly responded and provided a number of comp cards to choose from. After a few rounds of negotiation with the client, we agreed on a 2-day shoot: 1st day for interiors and staff, the 2nd day for lifestyle images with 7 models.
Despite a few hiccups, the shoot went well. The models were very professional.. given few quick directions, they took over and just created the scenes we were going for. We had to cover quite a lot of spaces, so we went from one scene to another in a frenzy. But with huge spaces to work with and great light, and beautiful models who knew what they were doing, it turned out to be a good shoot.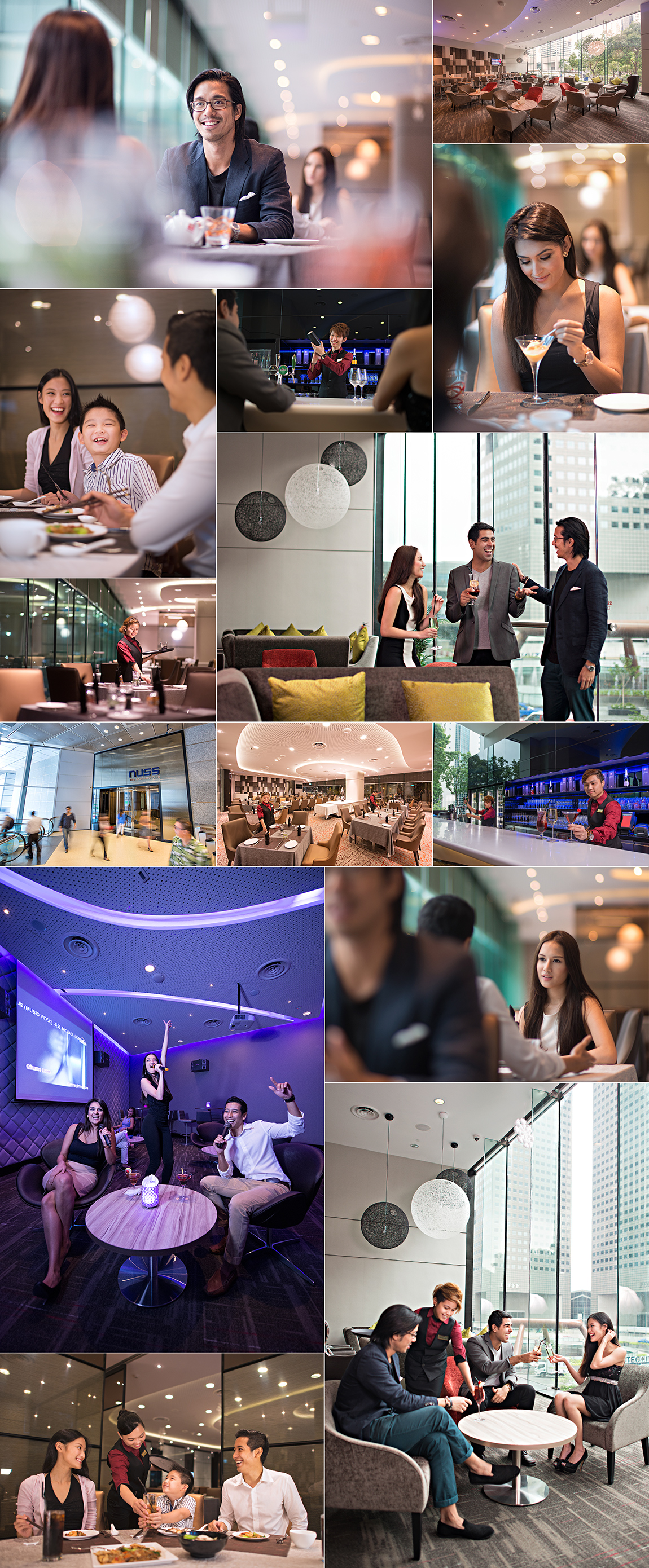 Big thanks to Trudy and Laura for getting me for the job. Thanks to Jade, Roshan, Darius, Nikita, Jarell, and Valerie for making it easy for me. Big thanks to Reuben for assisting me in the shoot. You guys rock!
A footnote for the tekkies:
Here's a list of the gears I used: Nikon D800, Nikon 85mm f1.4D, Nikon 50mm f1.4G, Nikon 24mm f1.4G, Nikon 12-24mm f2.8, Elinchrom 400w d-lite kit, 2 LED lights – all were rented at Camera Rental Centre – except for the 85mm & 24mm lenses – these are my trusty work horses; the LED lights I borrowed from my friend Callan.