Tag: portrait of a stranger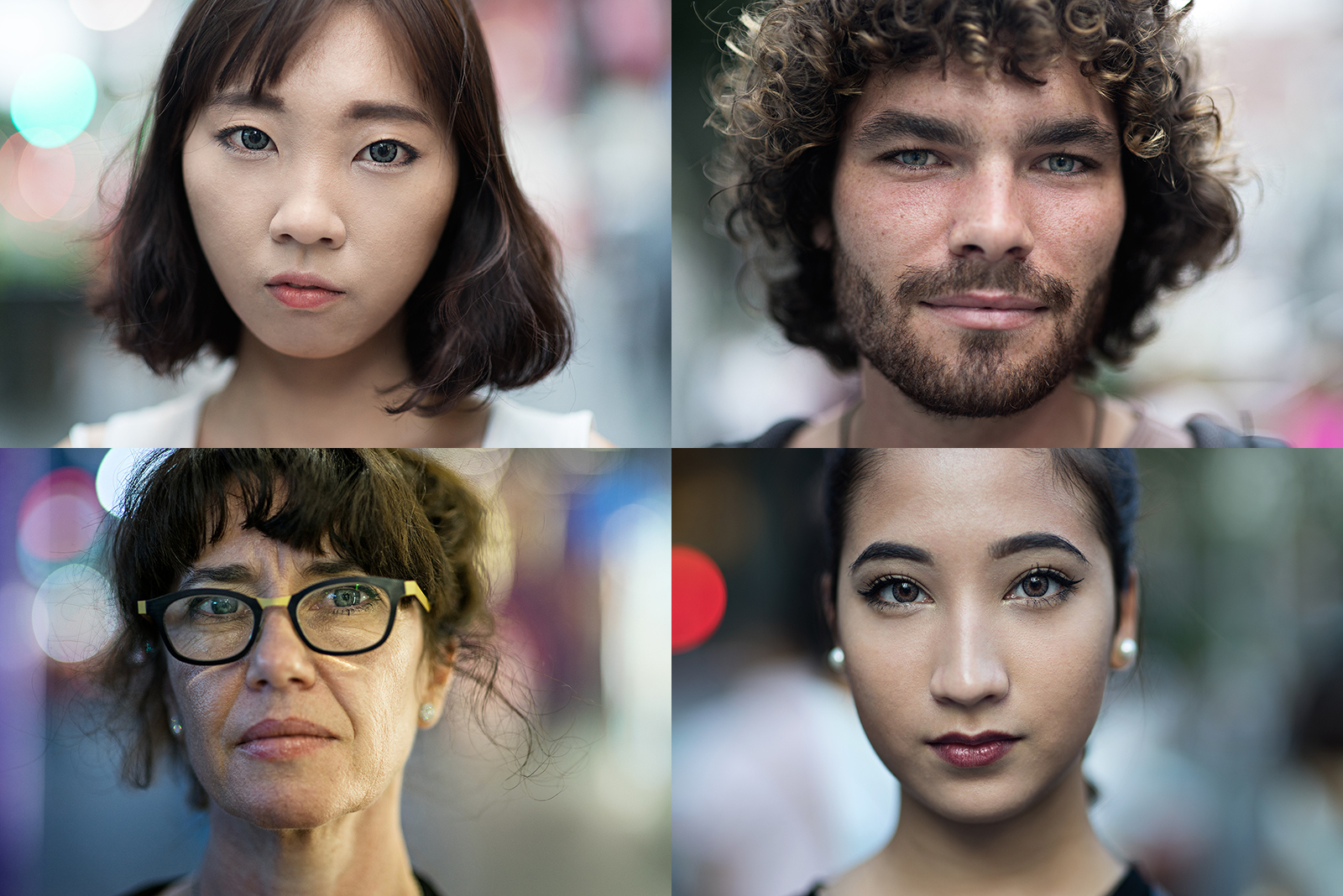 The last time I photographed portraits of strangers in the streets was around 3 years ago. Since then, I've been busy doing candids, studio shoots, and commissioned work. And as the recent exhibit is wrapping up, I've been wanting to go back in the streets and add new faces to the project. Then just recently, Sony Singapore provided me with a Sony A7r on loan for a month to test drive. I figured this was the perfect time to shoot new strangers.
Stranger #77 was one of the most strikingly beautiful face I've photographed in my Portraits of Strangers project. So when I decided to do this "Strangers Revisited" project, she was an obvious choice. And when Atika agreed to do a photo shoot with me, I was so ecstatic yet pretty nervous at the same time.
I've always wanted to dive into portraiture, and my previous Portraits of Strangers project served as my personal transition from candid street shooting to portraiture. Looking back at project, I later decided to create a new series of photo shoots by revisiting some of the strangers I photographed. Thanks to my facebook page, I was able to contact some of them.

Photo above taken by photography hobbyist Paulo Legaspi
About a month ago, I was invited by street photographer Eric Kim to be a guest writer for his blog. He wanted me to write a few tips on shooting street portraits. Although I've already blogged about my thoughts and experiences while working on my Portraits of Strangers project, I haven't really provided any direct tips on how to work on a project like this. So I started writing down a few quick tips based on what worked for me. I'd like to share this article with you guys. Hope this helps :)
Every time I'm out in the streets, I would often encounter faces that make me look twice… faces that just stood out of the crowd without even trying… faces that are by no means ordinary. They range from the exquisitely beautiful to the strangely wonderful. Sometimes I would try to steal a shot without being too intrusive, most times I just stand there wishing I had the balls to just approach them and ask for their portrait. Thanks to my lucky stars … I eventually grew those balls to do so.
I was walking along Orchard when I saw her walking towards my direction. She was wearing a simple one-piece dress, and was quite tall almost towering over most of the people around her. I wasn't decided yet if I wanted to shoot her, but as I got closer, I knew I had to – she had this subtle angelic charm. My heart started to pound… it always does whenever I'm about to approach a stranger for their portrait. I stopped her and asked if I could take her picture. She smiled and said "Oh, street style." I chuckled a "yeah…", relieved that she understood what I was doing.… Read more
I was looking forward to shooting a lot of portraits of strangers in the 3-day weekend we just had here in Singapore. But due to time constraints brought about by personal chores, I wasn't able to go out on my usual 3-hour jaunts of just wandering around and looking for great faces. Instead, I just had an hour of shooting last Friday, and another hour last Saturday – and after the long weekend, I only got one portrait. I was initially glum about it. But looking at this portrait, of the 65 strangers I've photographed so far, I think it's one of my favorites – and made me feel better about the weekend that just passed by :)
---