Tag: candid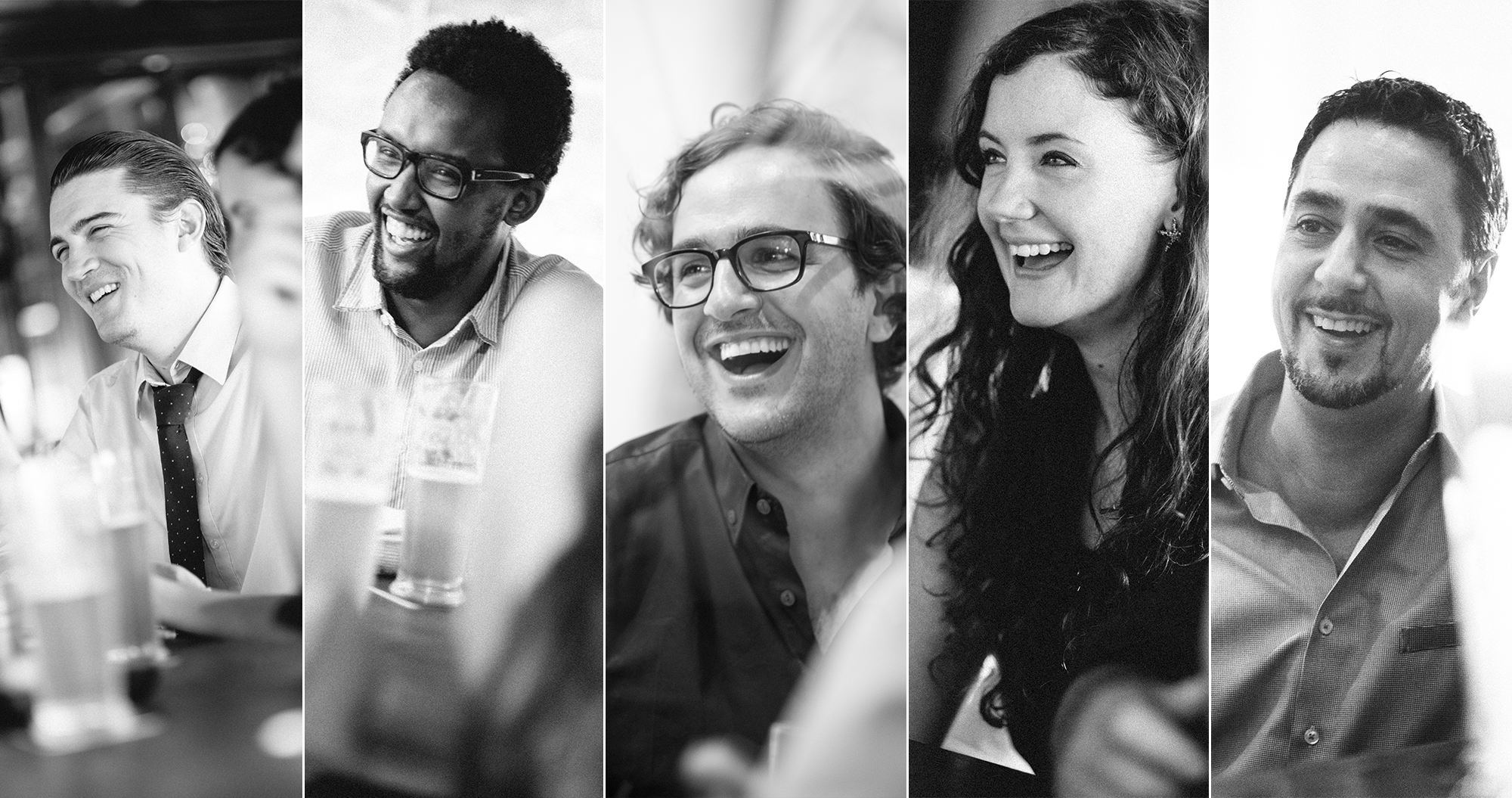 A few months ago, I was commissioned by BBH Asia Pacific to do research test shots on a campaign they were creating for a beer brand. The scenario was a group of friends hanging out in a bar after work, and the look they wanted was relaxed, casual, natural and in classic black & white. So for a day, they brought down a few of their colleagues at work for a couple of hours of drinks and nice conversation. I initially directed where and how they would sit, and let them be – and there I was like a fly on the wall, moving around discretely, looking for a good angle to capture good moments.… Read more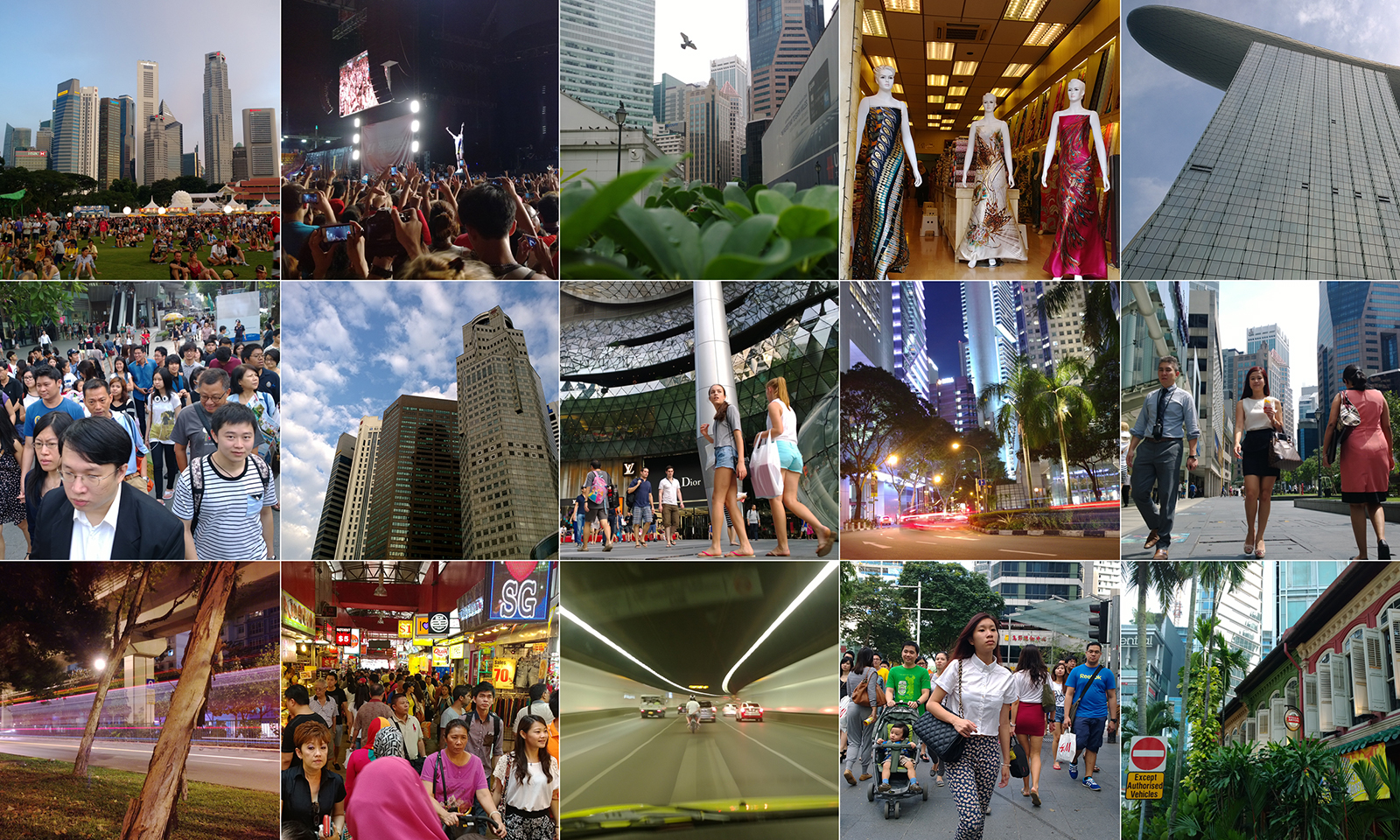 A few weeks ago, I received an email from Ujwal of FleishmanHillard, asking if I'd be interested to collaborate for their client, a major mobile phone company who's about to launch an exciting new device this month. She also mentioned that the device has a 41 megapixel camera sensor. I knew immediately she was referring to the Nokia Lumia 1020. So of course, I said yes.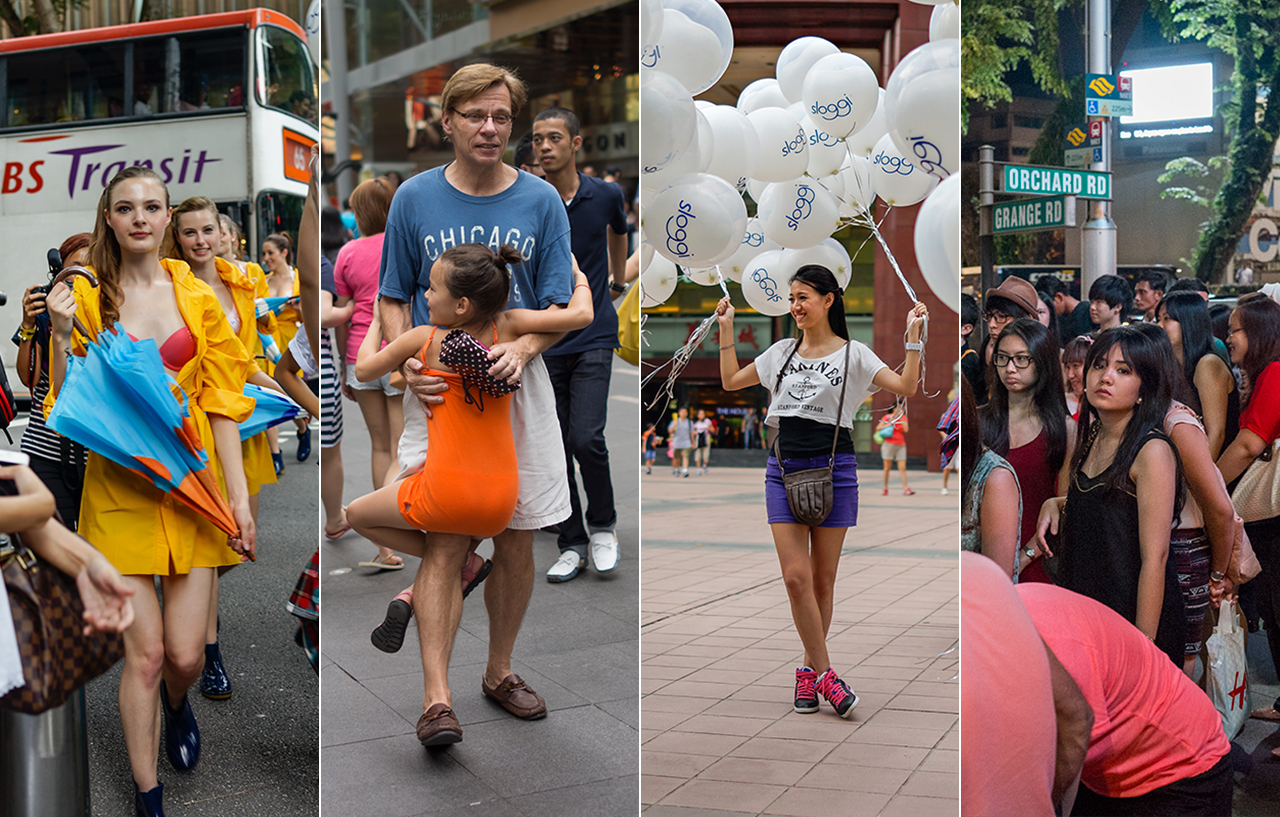 Of all my years of shooting in the street with my trusty DSLR workhorse, I've slowly come up with a wish list of features that would make it easier for me to capture keepers. The top 2 on the list are: a smaller camera body, and a full-frame sensor. So when I heard about the release of the Sony RX1, which basically combines these 2 features, I was crazy excited. And just recently, I had the chance to test drive this baby for a couple of weeks.
Last week, I was contacted by Kenneth from Lomography Gallery Store and invited me to shoot with a La Sardina. The photos would then be displayed for a mini-exhibition to be held in conjunction with the launch party for a new design of that same camera. They would lend me the camera, give me 3 rolls of b&w film, and I would shoot street with it for the weekend. I always wondered how it would be like to shoot street with a lomo, so I said 'count me in'.
I love shooting in the rain. If it's a weekend and it's raining, you'll probably see me with an umbrella on one hand, and my camera on the other, walking (sometimes running) around Orchard Road taking photos of strangers as they run from one mall to another. Often times, it's an adrenaline rush for me. As it turns out, the same can be said to the ones on the other side of the lens.
Just recently, I had the opportunity to experience a 3-day intensive photo essay workshop organized by Leica, conducted by famed Magnum photographer, Abbas. I've learned about it on short notice, but I couldn't pass up the opportunity to meet and learn from a master who's been doing it for 45 years.
I love shooting strangers under bad weather. And for a while now, I've always wondered how it would be to shoot bad weather at night. I could only imagine how dramatic the shots could be with the combination of heavy rain and the night lights. Just a few nights ago, I've had the chance to do just that.
I miss shooting in the rain. It's been a while since I last walked around in heavy downpour, holding my umbrella on one hand and my camera on the other. I miss it so much that every time rained and I'm stuck in the office, I can't help but think of all the bad weather shots I'm not shooting. And it frustrated me more that as I excitedly anticipate for the rain in the proceeding weekends, it just never came. Until last week… after a long time, I once again caught the devil's luck.
Weekend after weekend, I would walk around Orchard Road until I see a good spot with good light and good people traffic. The wait was hard, but spotting the right subject was easy - they would just so naturally stand out of the crowd and almost demand attention. I imagined myself a paparazzi taking fashion photographs of beautiful people walking nonchalantly in the streets.
I was standing in the middle of one of the heaviest rain I've shot on. As always, I was drenched from waist down and I kept my camera as close to the umbrella as possible. I've been waiting and shooting for about 30 minutes shooting here and there, but I haven't really seen anything peculiar... until I saw a woman from afar wrapped with a shawl walking gracefully towards my side of the street. She just stood out from all the others who were equally rushing to shelter. It's one of those moments when I thought "I HAVE to photograph her."
I've been shooting street for almost 2 years now, and looking back at all my "keeper" shots, the feeling when I took each and every one of these photographs is still pretty vivid in my mind. I may not remember the settings for the camera, but the thought process I had at the moment of the shutter click I can still recall. And every time I browse back to these old shots, there's always this one photo that's special to me. This was my first good street photograph – the first one that didn't look like an ordinary snapshot – the one where I thought to myself "Hey, I can do this thing."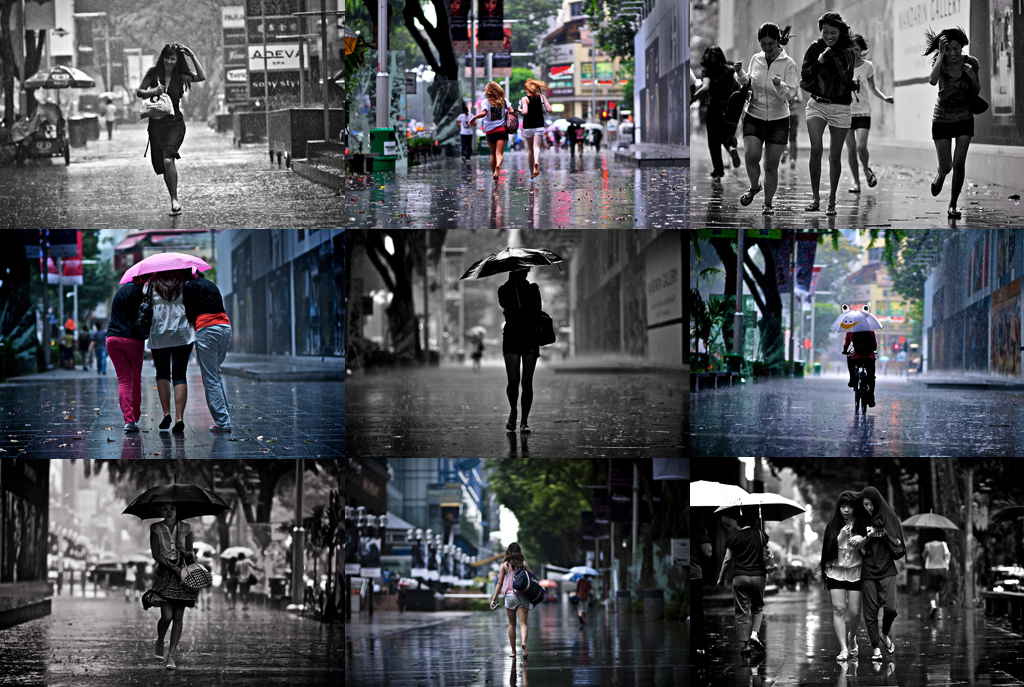 I'm a weekend photographer, and I used to always stay at home and sulk whenever it rains on a weekend. I figured: the light's no good, my gear could get wet, and the streets would be empty. There wouldn't be anything worth shooting. I'd complain in the forums whenever a weekend goes by and it's raining all afternoon. Until someone replied and suggested "why not shoot in the rain and see what you come up with?" I paused and figured "hmmm, why not?"
---