Tag: black & white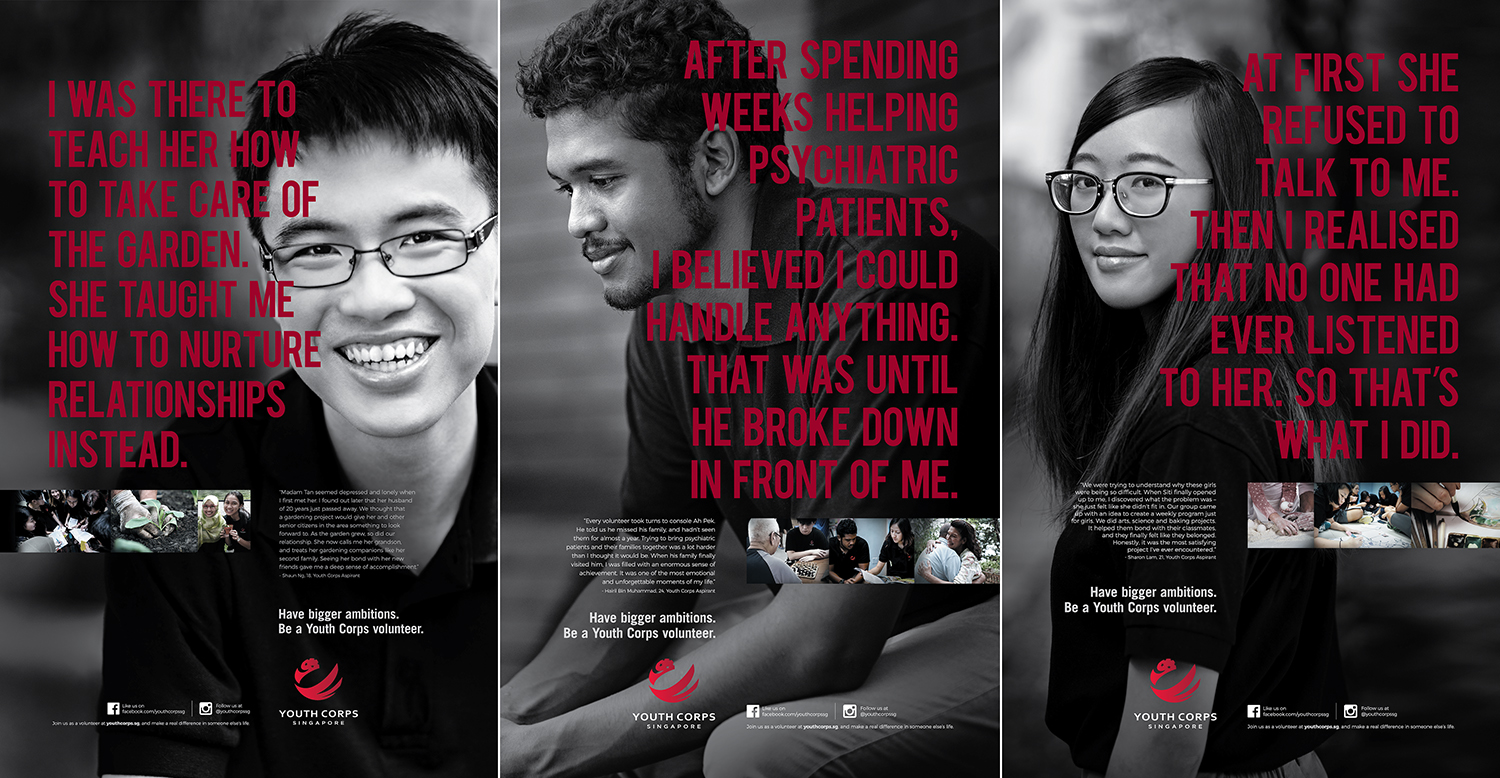 I was commissioned by Havas Worldwide Singapore to shoot portraits of 3 volunteers from Youth Corps Singapore for their print ad campaign. The look-and-feel of the images needed to be natural and authentic, raw and in black & white – real people with real stories. The ad is a call for young people from 16 to 35 years of age to volunteer for the Youth Corps. The main activities they have right now is building community gardens for the elderly, and connecting with psychiatric patients. The volunteers for the shoot – Sharon, Sean, and Hairil – were very easy to work with.… Read more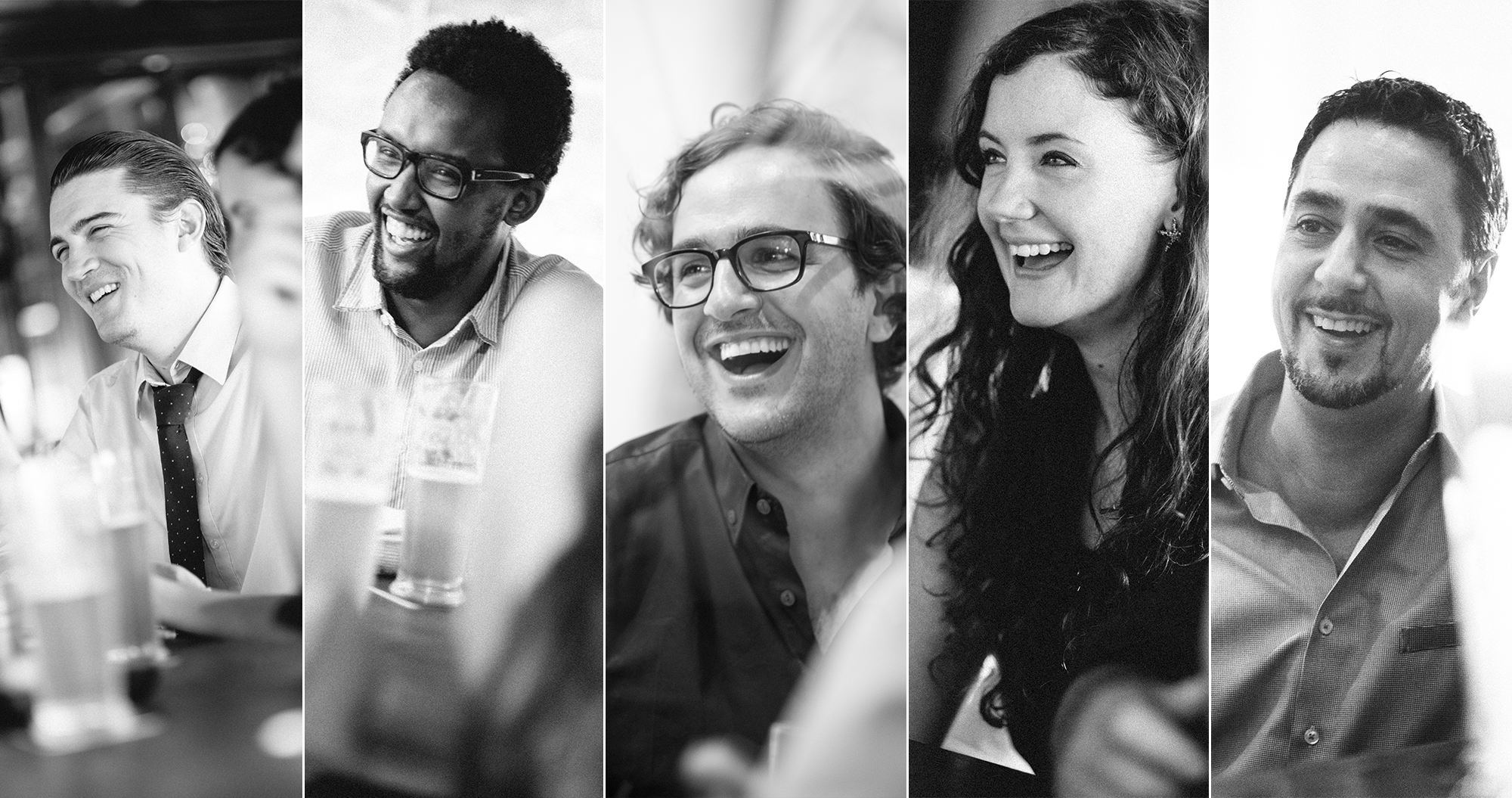 A few months ago, I was commissioned by BBH Asia Pacific to do research test shots on a campaign they were creating for a beer brand. The scenario was a group of friends hanging out in a bar after work, and the look they wanted was relaxed, casual, natural and in classic black & white. So for a day, they brought down a few of their colleagues at work for a couple of hours of drinks and nice conversation. I initially directed where and how they would sit, and let them be – and there I was like a fly on the wall, moving around discretely, looking for a good angle to capture good moments.… Read more
Last week, I was contacted by Kenneth from Lomography Gallery Store and invited me to shoot with a La Sardina. The photos would then be displayed for a mini-exhibition to be held in conjunction with the launch party for a new design of that same camera. They would lend me the camera, give me 3 rolls of b&w film, and I would shoot street with it for the weekend. I always wondered how it would be like to shoot street with a lomo, so I said 'count me in'.
I love shooting in the rain. If it's a weekend and it's raining, you'll probably see me with an umbrella on one hand, and my camera on the other, walking (sometimes running) around Orchard Road taking photos of strangers as they run from one mall to another. Often times, it's an adrenaline rush for me. As it turns out, the same can be said to the ones on the other side of the lens.
Just recently, I had the opportunity to experience a 3-day intensive photo essay workshop organized by Leica, conducted by famed Magnum photographer, Abbas. I've learned about it on short notice, but I couldn't pass up the opportunity to meet and learn from a master who's been doing it for 45 years.
I miss shooting in the rain. It's been a while since I last walked around in heavy downpour, holding my umbrella on one hand and my camera on the other. I miss it so much that every time rained and I'm stuck in the office, I can't help but think of all the bad weather shots I'm not shooting. And it frustrated me more that as I excitedly anticipate for the rain in the proceeding weekends, it just never came. Until last week… after a long time, I once again caught the devil's luck.
One of the most important habits that any photographer should have is the relentless search for inspiration – this applies to both newbies and veterans alike. So I decided to create a series of articles that features some of my sources of inspiration from when I started shooting up until now. My first feature is a group called Seconds2Real.
Last September 2009, Fleecircus and I started a project to create a collective portrait of the different personalities you can find in the streets of Singapore. Equipped with 2 cameras, a mounting board, and a bit of determination, we walked around Orchard Road, picked out one face after another, and asked if we could take their picture. "It'll just take 5 seconds" was our usual excuse. Some said no, but most said yes. We did this every saturday for two and a half months, and now we have 446 faces at 5 seconds per face.
---