Open Call for Faces!
---
---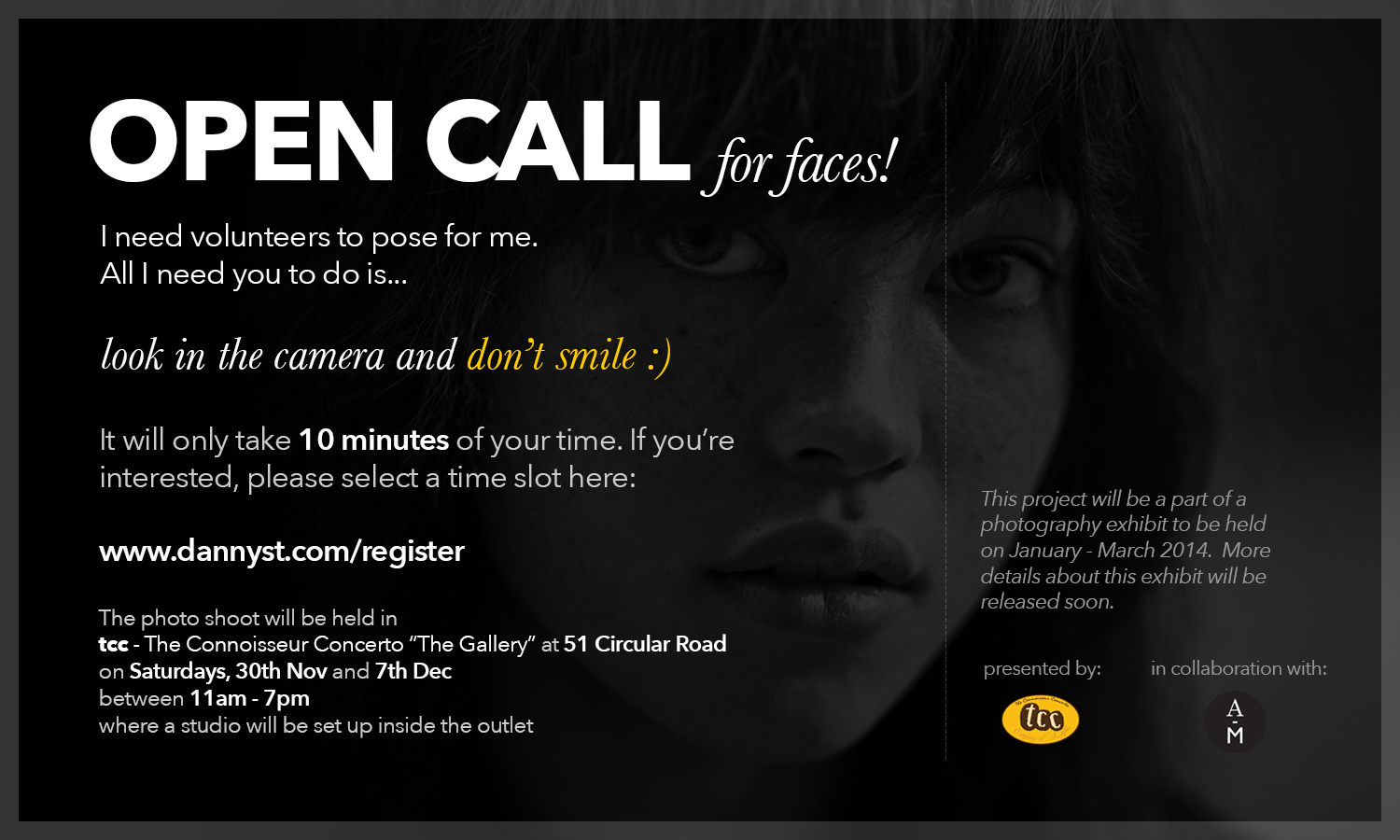 I'm currently working on a portrait photography project and I need volunteers to pose for me. All I need you to do is to look in the camera and don't smile :) It will only take 10 minutes of your time. If you're interested, please select a time slot here: www.dannyst.com/register
The photo shoot will be held in tcc – The Connoisseur Concerto "The Gallery" @ 51 Circular Road, Singapore.. on Saturdays, 30th Nov and 7th Dec, between 11am to 7pm. A photo studio will be set up inside the outlet.
I hope to see you guys there :)
---
---