Inspiration: Seconds2Real
---
---
One of the most important habits that any photographer should have is the relentless search for inspiration – this applies to both newbies and veterans alike. So I decided to create a series of articles that features some of my sources of inspiration from when I started shooting up until now. My first feature is a group called Seconds2Real.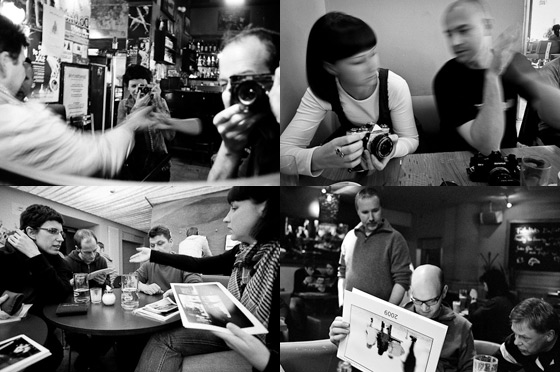 This is a group of 11 photographers from Austria and Germany who share the passion for street photography. One thing that differentiates this group from all the other street shooting groups on the net is that they actually regularly discuss and share their works with each other, meeting from one city to another. Furthermore, they are actively planning to hold exhibits and publish their work in print and on the web (such as their website), all to promote street photography in Austria and Germany. I love how open-minded they are when it comes to the art; they love both film and digital, colored and black & white – as long as they are out there being constantly "surprised by the marvels of daily life."
Back when I just started shooting in the streets, this was one of the sites I discovered and regularly visited. Some of the notable shooters in the group whom I really admire are Siegfried Hansen, Kay von Aspern, Ronny Künniger, and Guido Steenkamp. I also joined their Flickr group early on and would be ecstatic whenever some of my submissions would be accepted and shown in their group's stream. Their photos have become one of my early yardstick to see if my street shots were acceptable.
If you want to get a good idea of the atmosphere of the streets of Austria and Germany, outside of the usual tourism photos you can find in brochures, check out their photographs. Just take a look at some the photos below – no matter how lively or subtle the composition is, these guys capture so much energy in their street shots. This is a quick sampling of their work – a photo by each member of the group. A lot of these shots are under my "I-wish-I-took-that" category.
I've mentioned in a previous article that if you want to shoot street, you need to relentlessly look for inspiration to constantly raise the bar. Seconds2Real is one of the good places to start. Visit their website. Be a fan of their Facebook page. Contribute to their Flickr Group page.
---
---