Category: Personal Project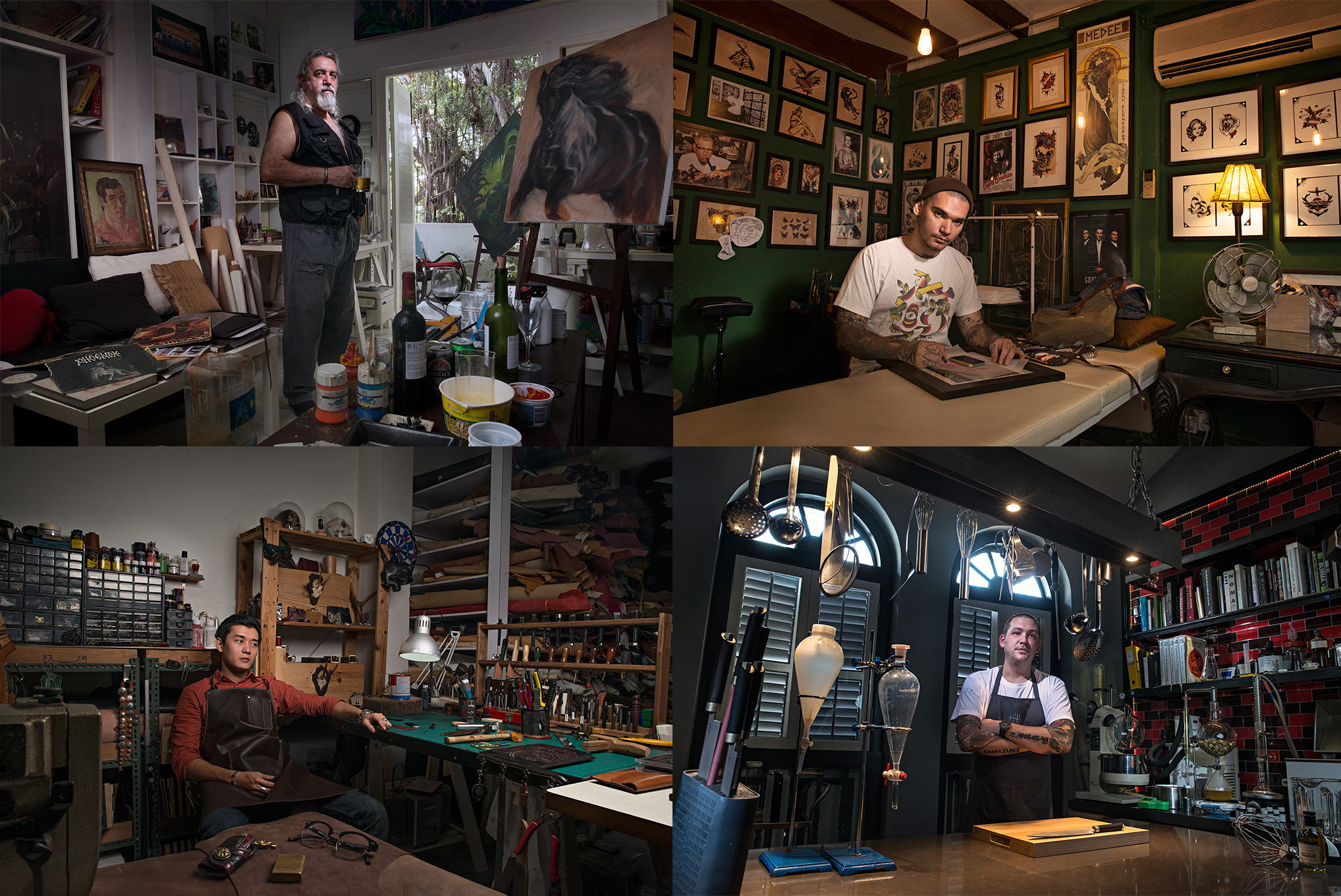 It's been a long long time since my last blog post… around 2 years. My apologies for this, I've been crazy busy with client shoots. I'm not complaining though, busy is always good, right? Anyway, in the next few weeks, I will regularly be coming back to this blog to post some of the interesting projects I've had the pleasure of being part of, some of which I've had to fly overseas for. So please do stay tuned.
To fire this blog up from it's long slumber, I will start with a personal project that I actually worked on 3 years ago.… Read more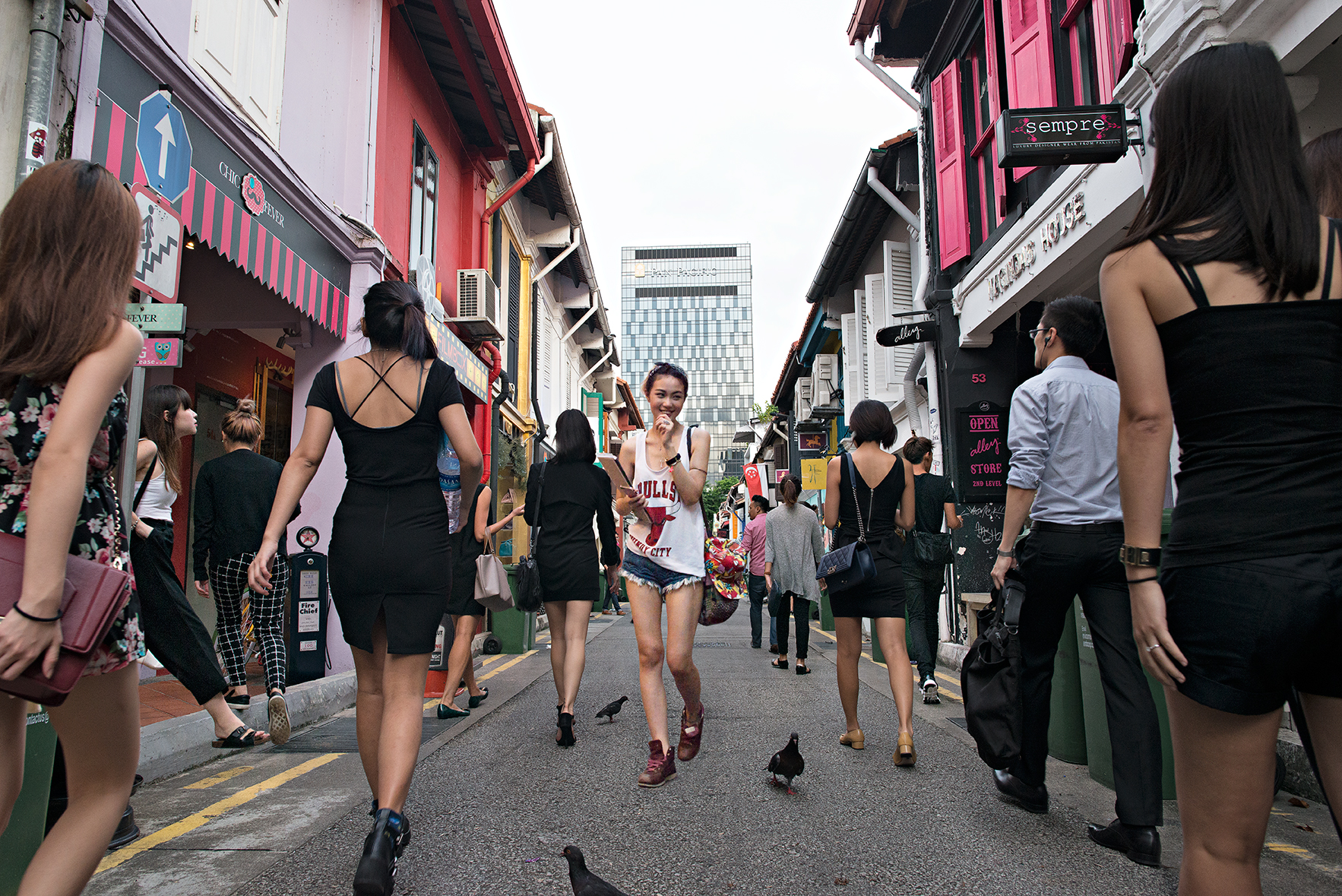 Singapore is such a multifaceted place that you can't help but see and feel the diverse energy of the crowd as you move from one place to another. From the central business district's suits and high heels, to the shopping centre's young fashionistas and clueless tourists, to the heartland's homey aunties and uncles. This is the subject of my recent project: capturing a bit of how it feels like to be in one place.. but instead of taking photographs, I decided to take a stab at creating composites.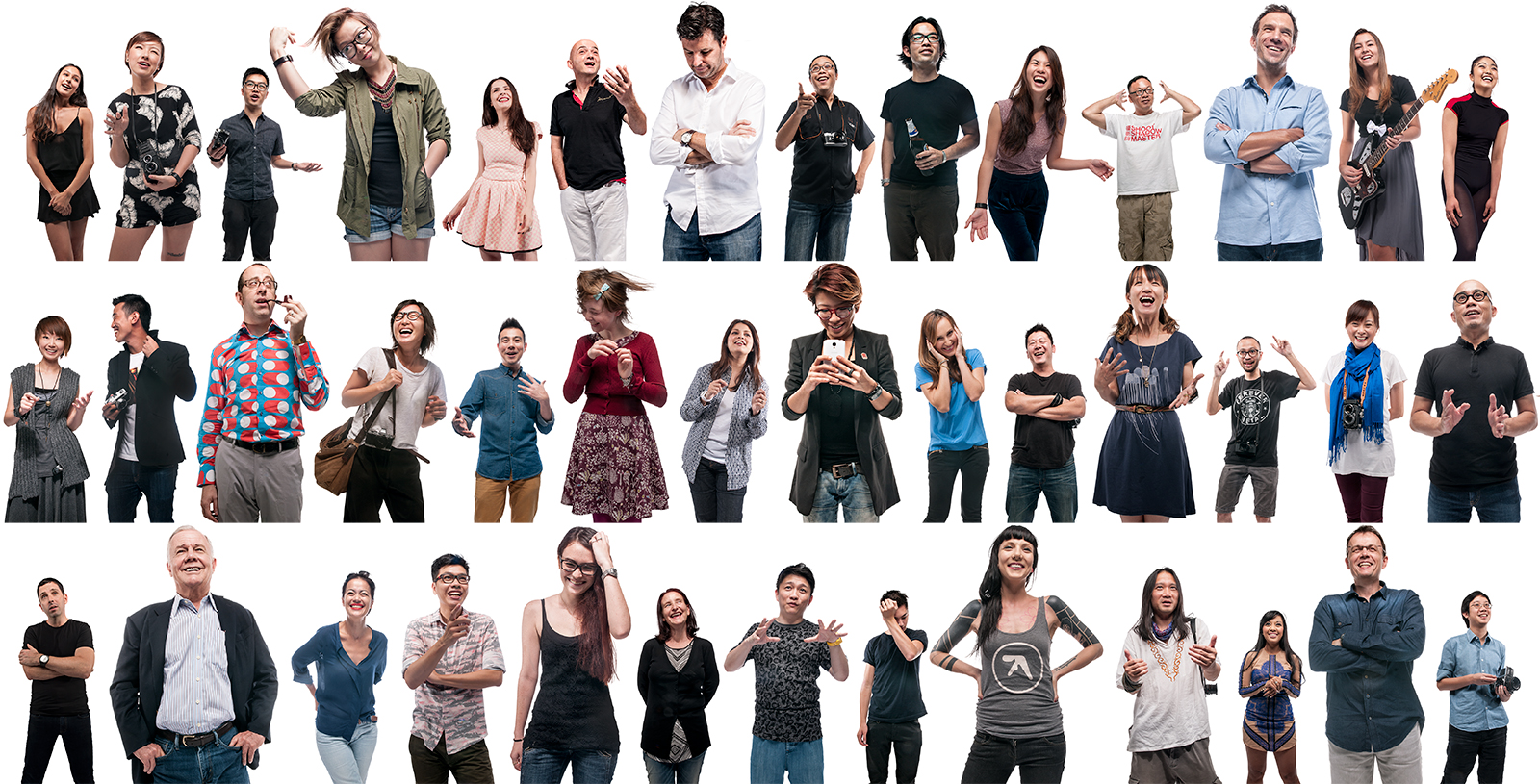 Last year, I was working on a personal portrait project called Familiar Faces where I invited people I've met here in Singapore, people who have helped me with my photography one way or the other. I was able to photograph a total of 41 awesome people, and I figured one of the best way to present the collection of portraits really was to put them together in one panoramic frame.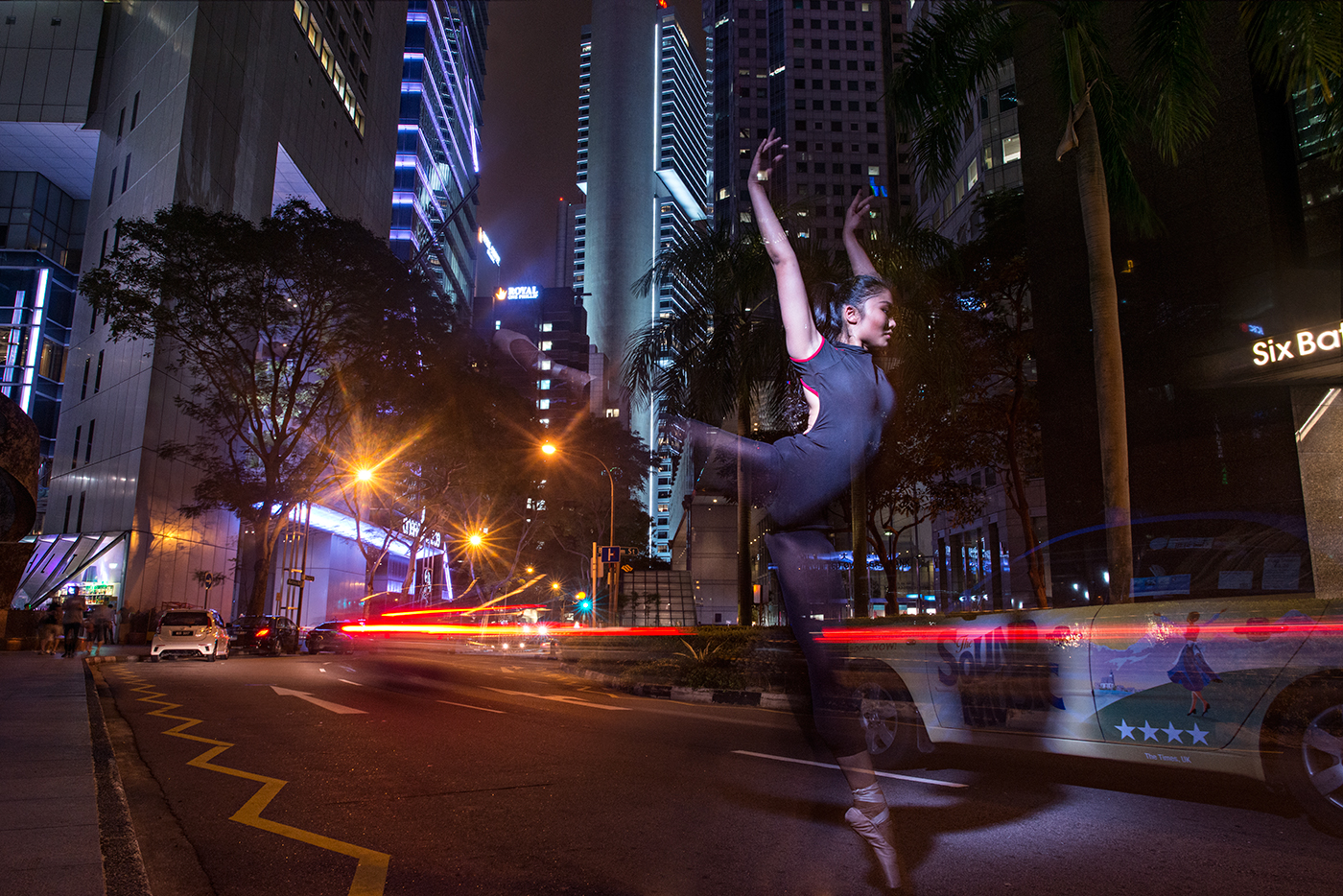 I got to photograph Adelene a few weeks ago when she visited Singapore for a quick vacation from her dance studies in London. I met her around 4 years ago when I was collaborating with an online magazine where they asked me to photograph dancers for their next article. I figured, to make the images more interesting, why not photograph them right in the middle of the street?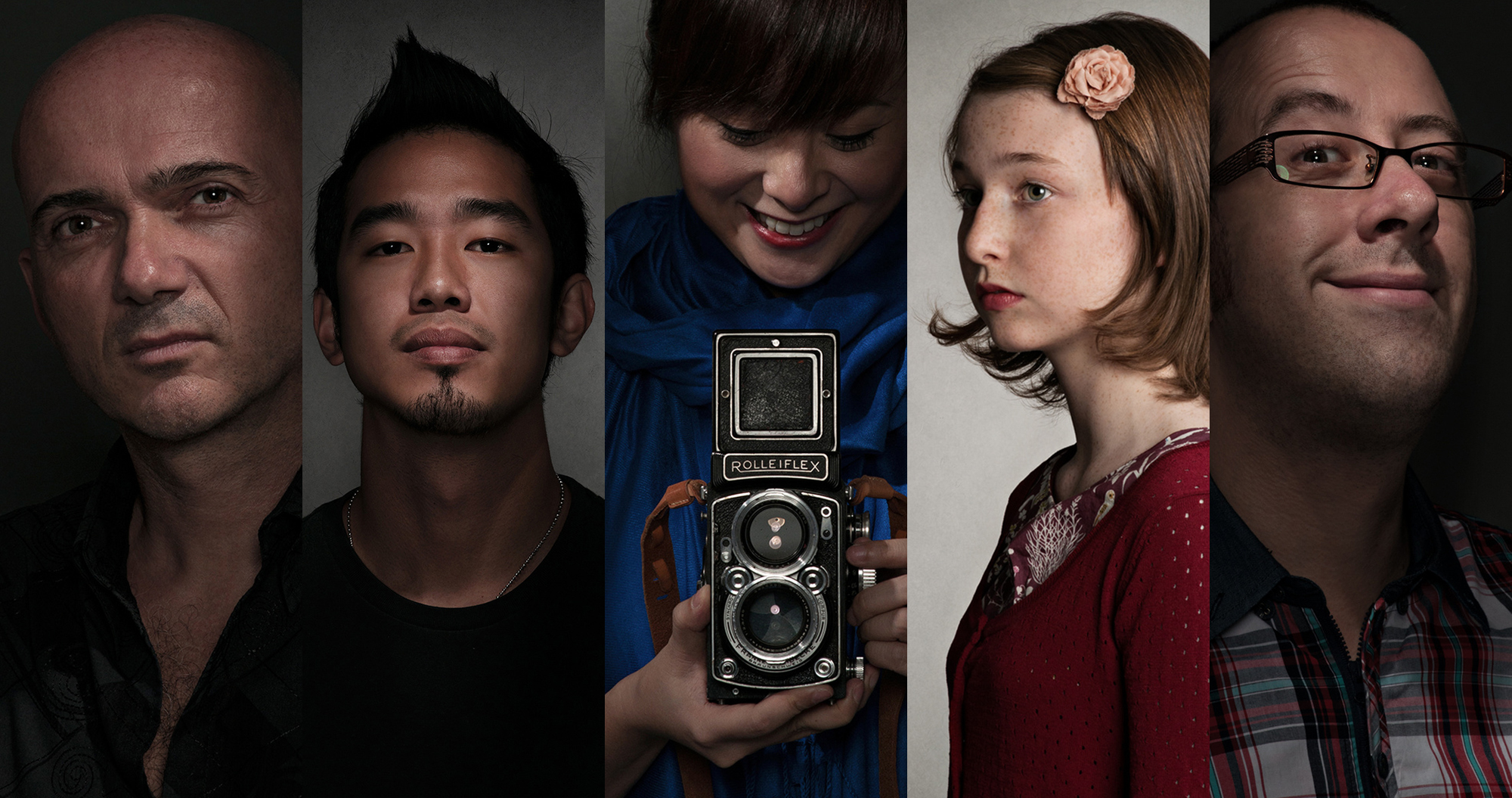 I started shooting here in Singapore around 6 years ago, and since then I've met a number of interesting people who have helped me out with my photography, ranging from entrepreneurs, creatives, talents, and fellow photographers. Just last year, I started a personal project where I invited these guys for a portrait shoot – all of which were taken in a studio.. with studio lighting.. something I was actually absolutely clueless at.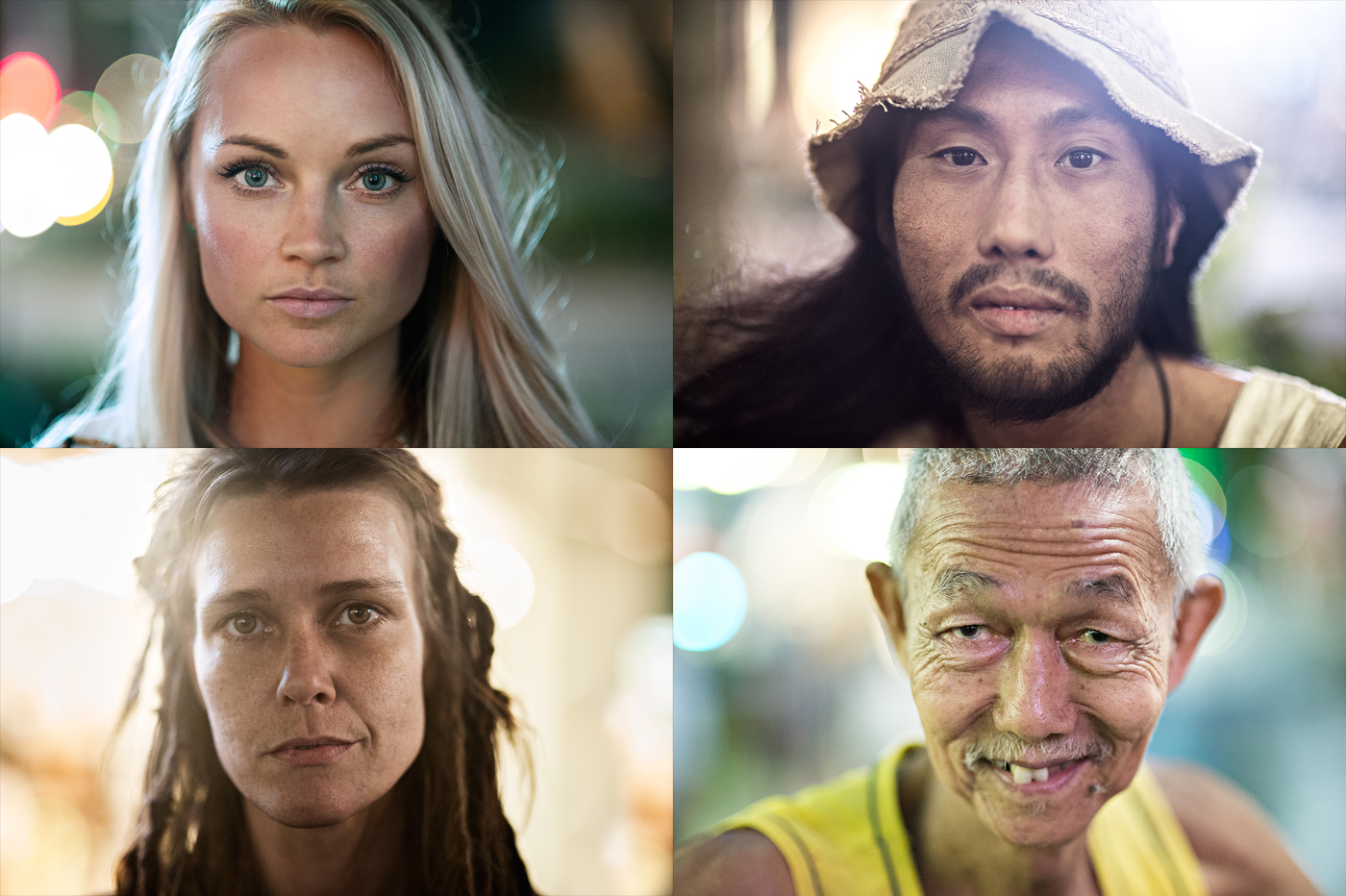 I was invited to try out the Nikon Df for a couple of weeks to see what I think about it. I knew it received a lot of backlash from the online community when it was released, most thought it was all form and no function. But there was one thing that really piqued my interest in this camera… it wasn't the back-to-basics retro body or the 'pure photography' mantra.. it was the D4 sensor in a smaller more affordable package. Immediately, I knew there was only one way that I really wanted to test the camera – shooting low light portraits.… Read more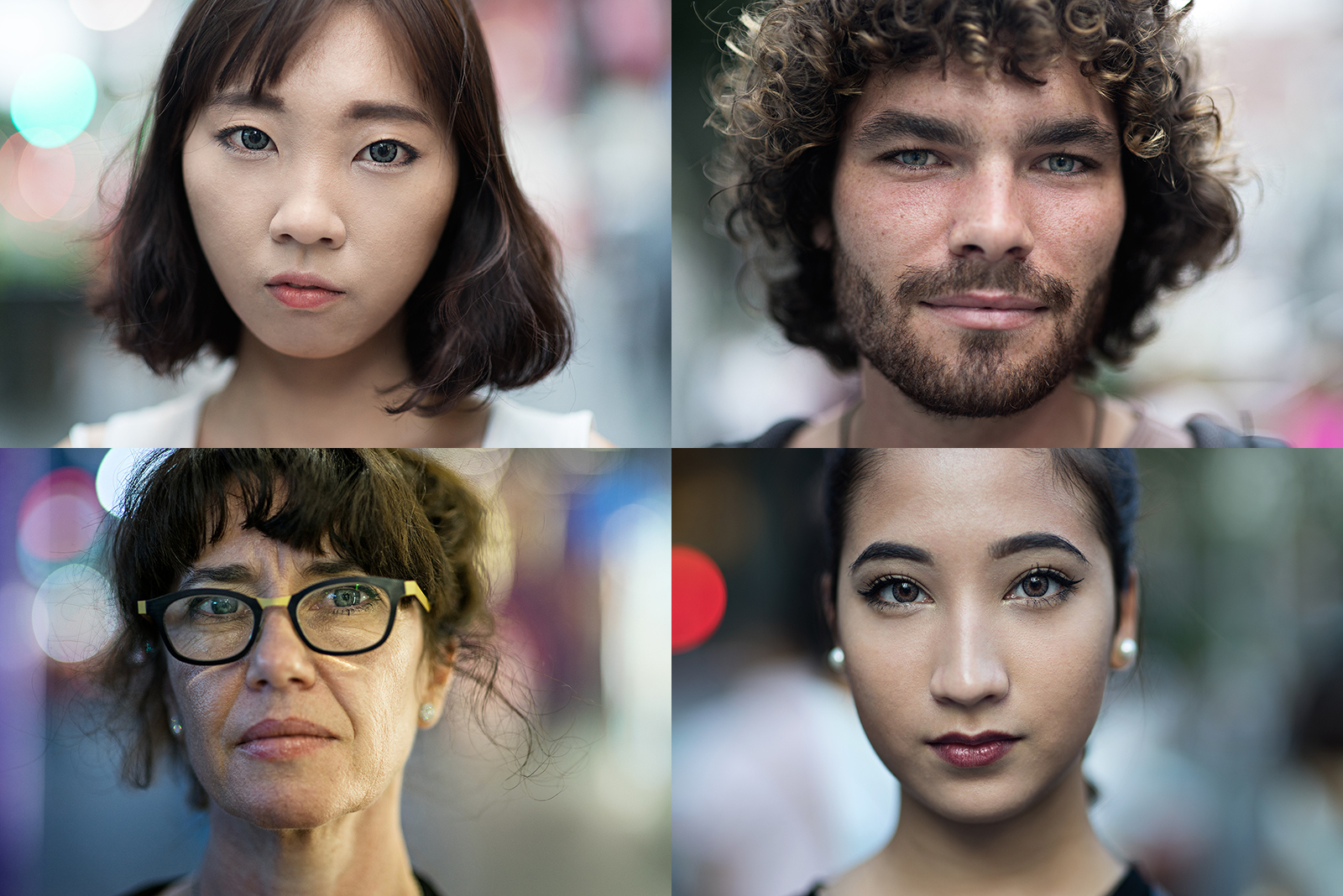 The last time I photographed portraits of strangers in the streets was around 3 years ago. Since then, I've been busy doing candids, studio shoots, and commissioned work. And as the recent exhibit is wrapping up, I've been wanting to go back in the streets and add new faces to the project. Then just recently, Sony Singapore provided me with a Sony A7r on loan for a month to test drive. I figured this was the perfect time to shoot new strangers.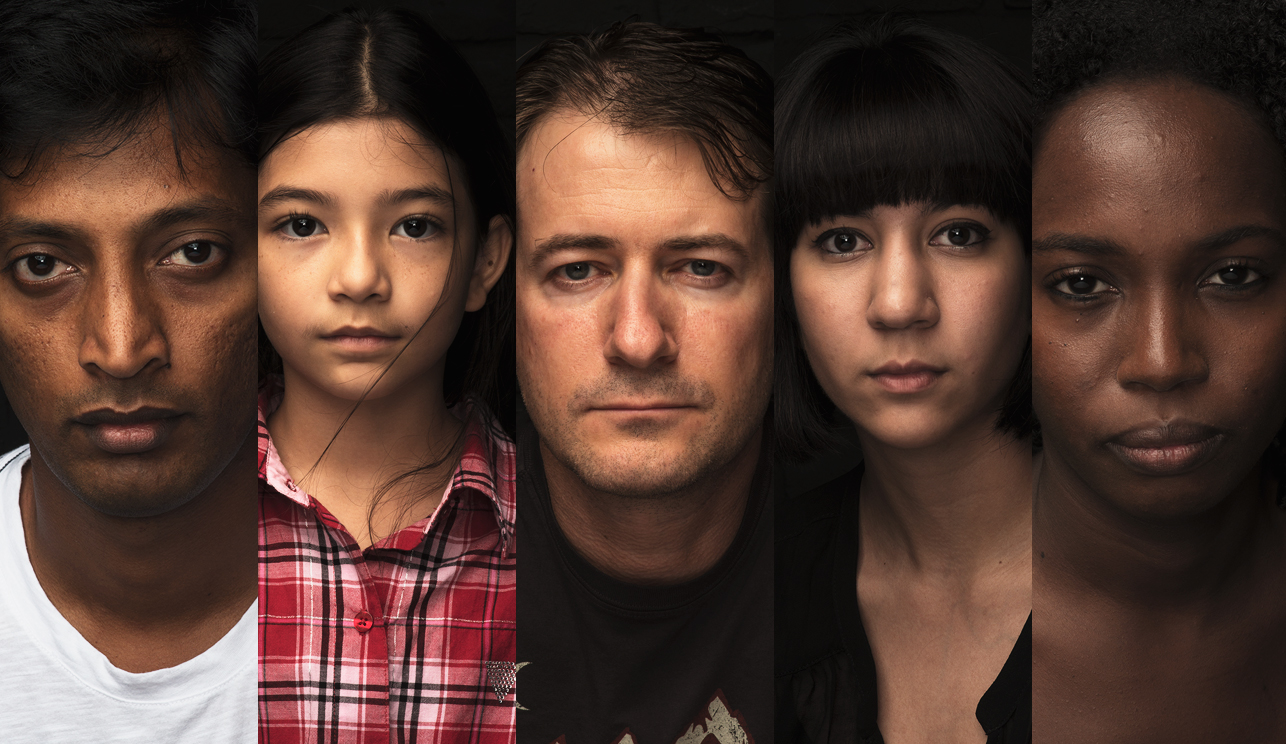 One of the images that are on display in the Don't Smile exhibit is a collage of 105 non-smiling faces, all of which were photographed through a studio setup in tcc in a span of 3 Saturdays. This involved an open call for faces… and all they had to do was look in the camera and don't smile.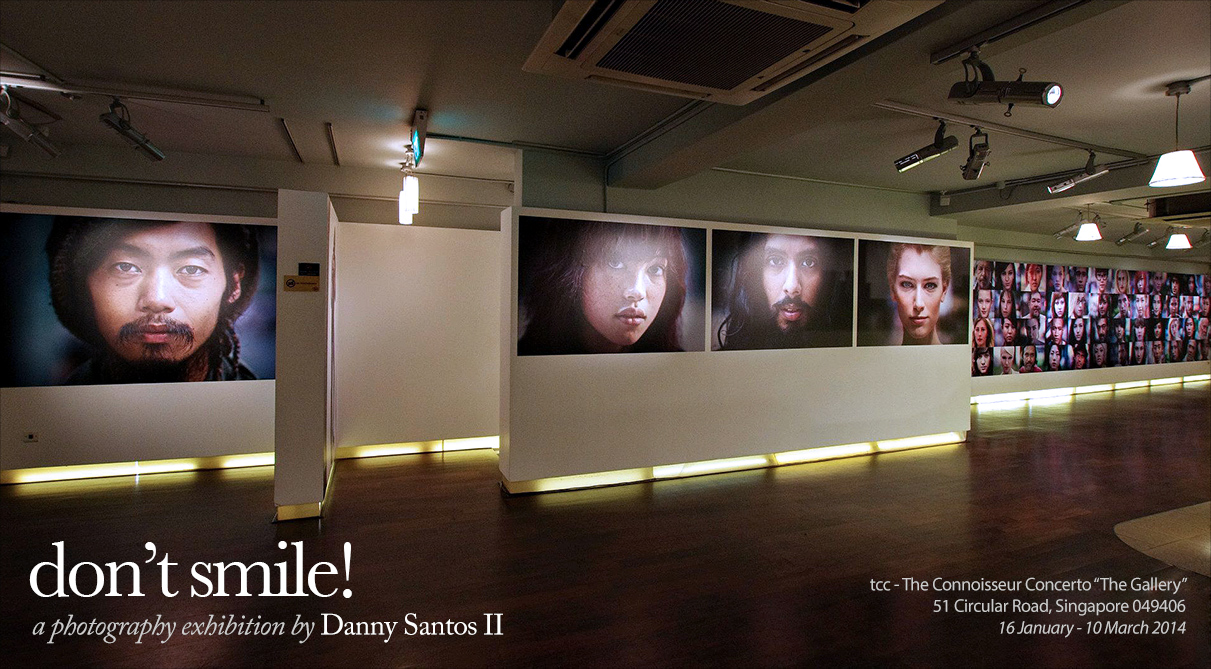 Ever since I started photography, it has always been a dream to have my photographs printed up large and posted on the wall. Just last week, that dream came true with the Don't Smile! Photo Exhibition, my first solo show featuring images from my Portraits of Strangers project.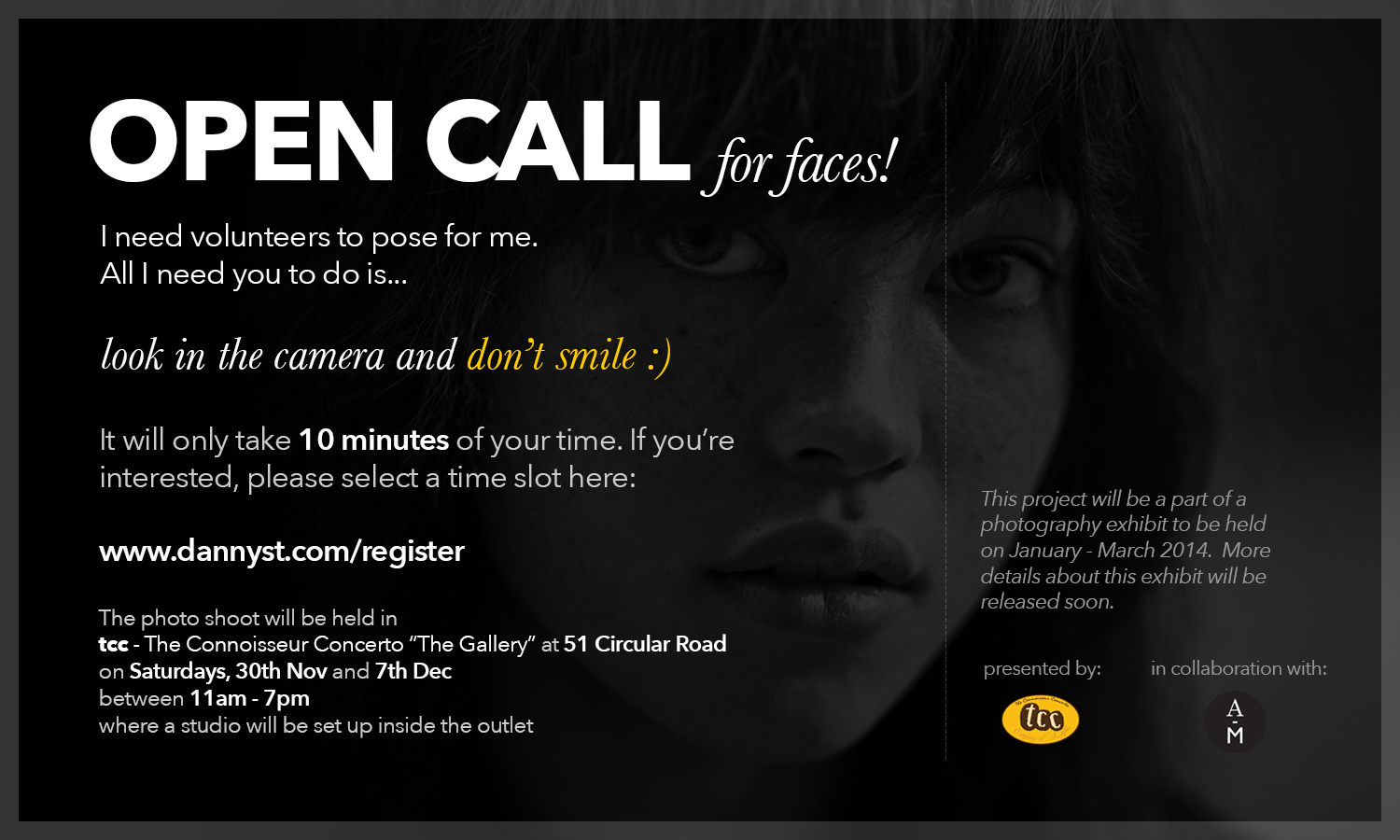 I'm currently working on a portrait photography project and I need volunteers to pose for me. All I need you to do is to look in the camera and don't smile :) It will only take 10 minutes of your time. If you're interested, please select a time slot here: www.dannyst.com/register
The photo shoot will be held in tcc – The Connoisseur Concerto "The Gallery" @ 51 Circular Road, Singapore.. on Saturdays, 30th Nov and 7th Dec, between 11am to 7pm. A photo studio will be set up inside the outlet.
I hope to see you guys there :)

As we were planning our wedding last year, friends would often jokingly ask me "So… will you be photographing your own wedding?" I thought: of course not, that would be close to impossible. But shooting our own pre-wedding photos was a different story. There would be a lot of limitations to work around with, but I thought what the heck… let's just try it out. At the very least, we would have fun doing it, right? So we did.
Lately, I was looking through my archive of street photos taken from the past 3 months. As I browsed among the sea of non-keeper shots, I occasionally came across photos where the subject was looking straight at me with a certain disconcerted look. I thought maybe it would be interesting to put these together into an album that shows my share of startled looks and nasty stares when shooting street.
---