Category: Client Work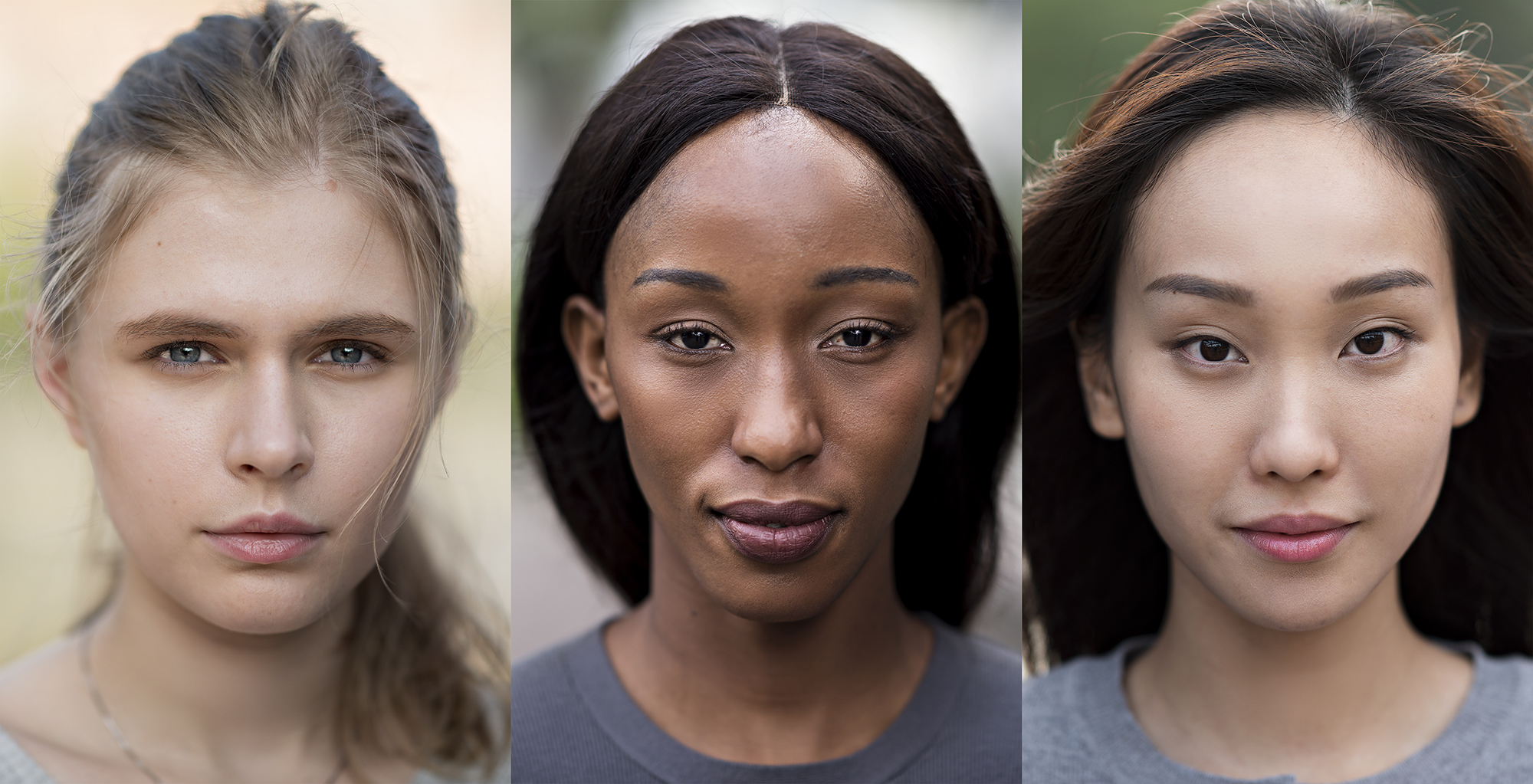 I received an email from the Creative Director of an advertising agency based in Boston. They were working on their client's rebrand and launch of an ad campaign for a new breakthrough diagnostics for women. The objective was to take close-up portraits of women to get the message across different audiences and they referred to my personal project "Portraits of Strangers" as a perfect match for the campaign.
A few years ago, I started the Portraits of Strangers project because of my fascination with faces that just stood out of the crowd – ranging from the exquisitely beautiful to the curiously exceptional.… Read more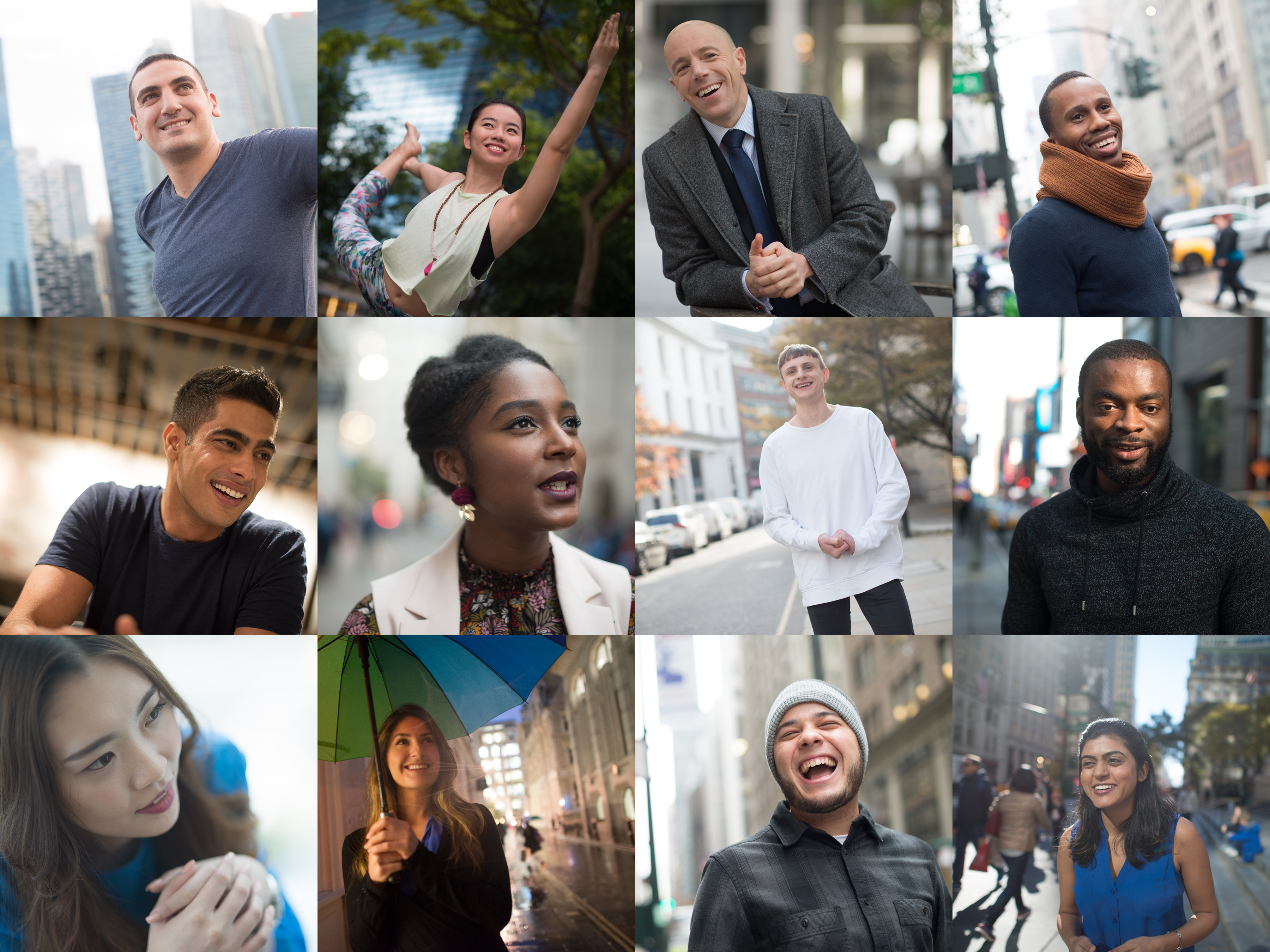 I love shooting portraits. It's always a challenge to photograph a stranger and make that person look natural, relaxed, in the moment… and at the same time account for good light, apt background, and a conducive atmosphere. So when I was commissioned by Standard Chartered to shoot 50 people across Singapore, London, and New York, naturally I was excited and nervous at the same time.
Standard Chartered's International Graduate Programme is year-long immersive, collaborative, and global experience for the most sought after graduates around the world. They launched their #goodhappenshere campaign to attract the best of the best graduates… and inspire the ones who would have never considered banking as a career.… Read more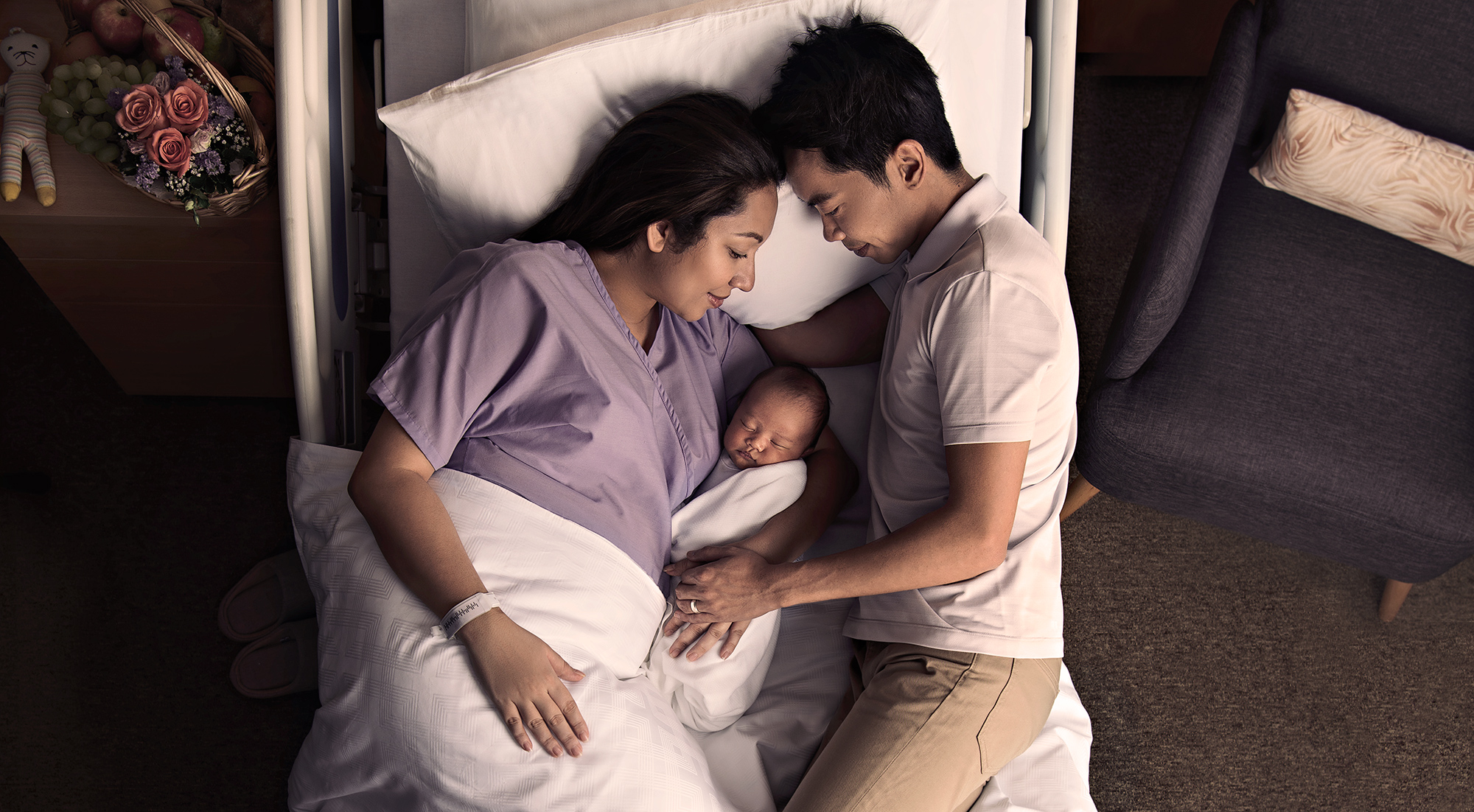 I was commissioned to shoot for Tokio Marine's "First Touch" print ad campaign. The idea was to show that delicate moment that a family is alone together for the first time. The scenario: a couple lying in the hospital bed with their fragile new born. The challenge: everything needs to be authentic, unadorned, real. No models – real parents with their newborn in the hospital. It was a tough order but with the help of my producer, Ivy… we got to pull it off.
To make it authentic, the original intent was to get a real couple that was due for child birth, and then photograph them in the hospital where they deliver – photojournalistic approach.… Read more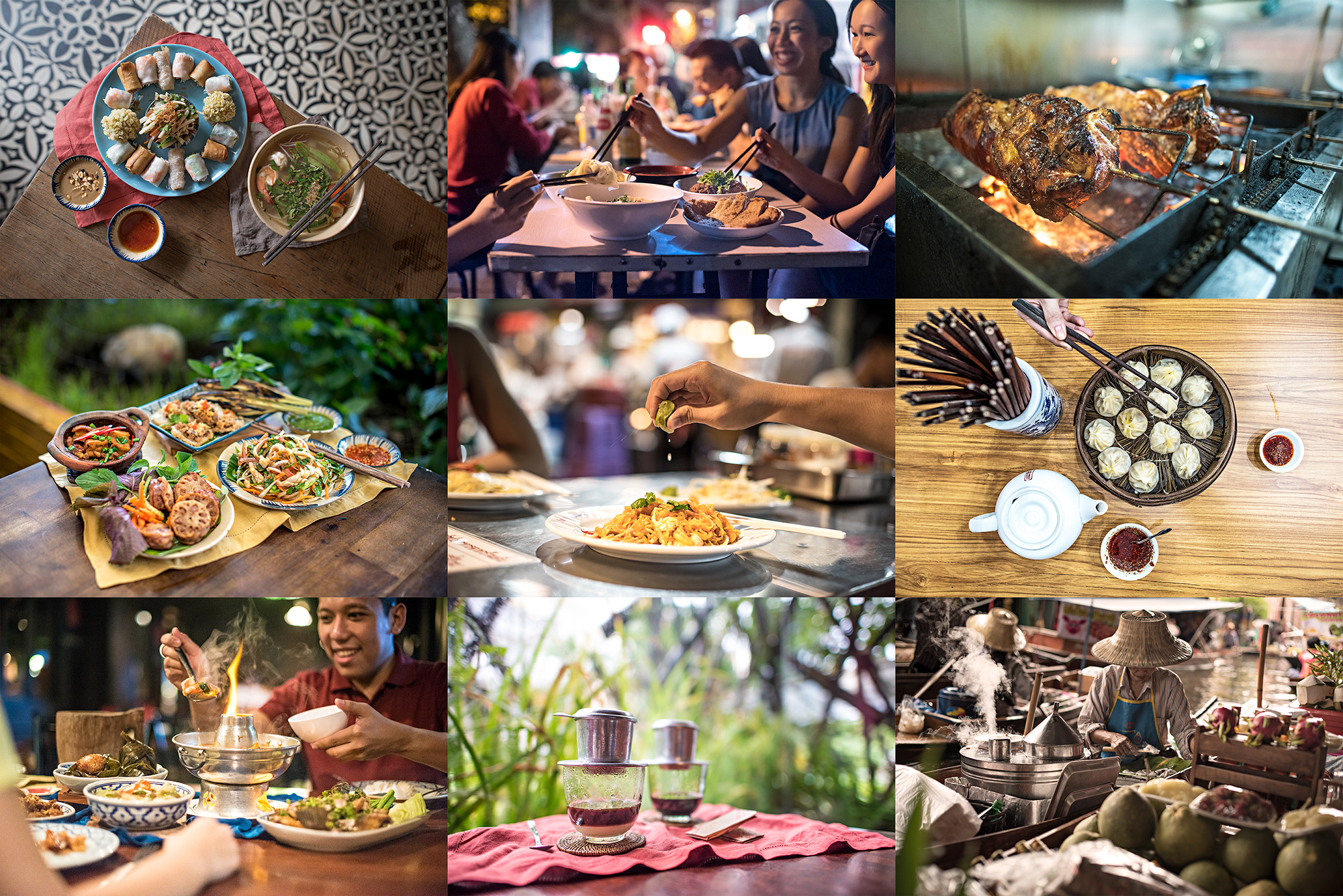 If you were to ask me: which of my client works is my favorite… this projecy would be way up on that list. Imagine this client brief: create a stock image library that represents the food culture of the Asia Pacific region. So along with Kerry's resident food stylist, Kat, we went around the streets of Shanghai, Ho Chi Minh City, Bangkok, Malaysia, and Singapore… tried out different food shops, ordered iconic local foods, styled it, shot it.. and of course, devoured it :)
While it's true that "Food is our common ground, a universal experience" (James Beard), I realize as I'm sure you guys agree..… Read more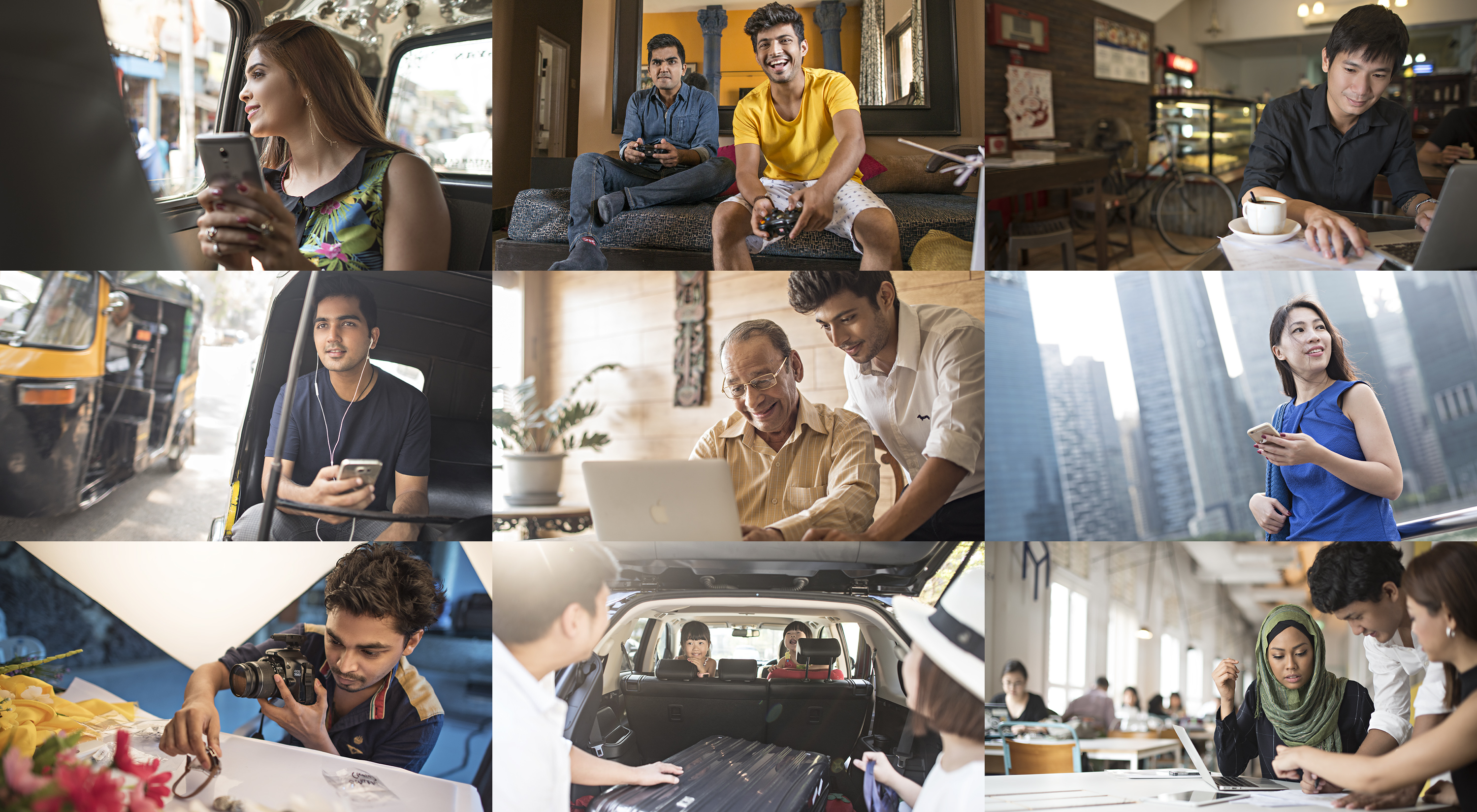 I was commissioned to shoot for Paypal Singapore and India a few years ago. We had to shoot in different locations in Singapore across different days. The Mumbai shoot was a bit more challenging as it was my first time to fly there alone, but met and cared for by an awesome production team who facilitated pretty much everything that needed to be done. We shot across 2 days in different locations as well. In the end, it was quite a surreal experience.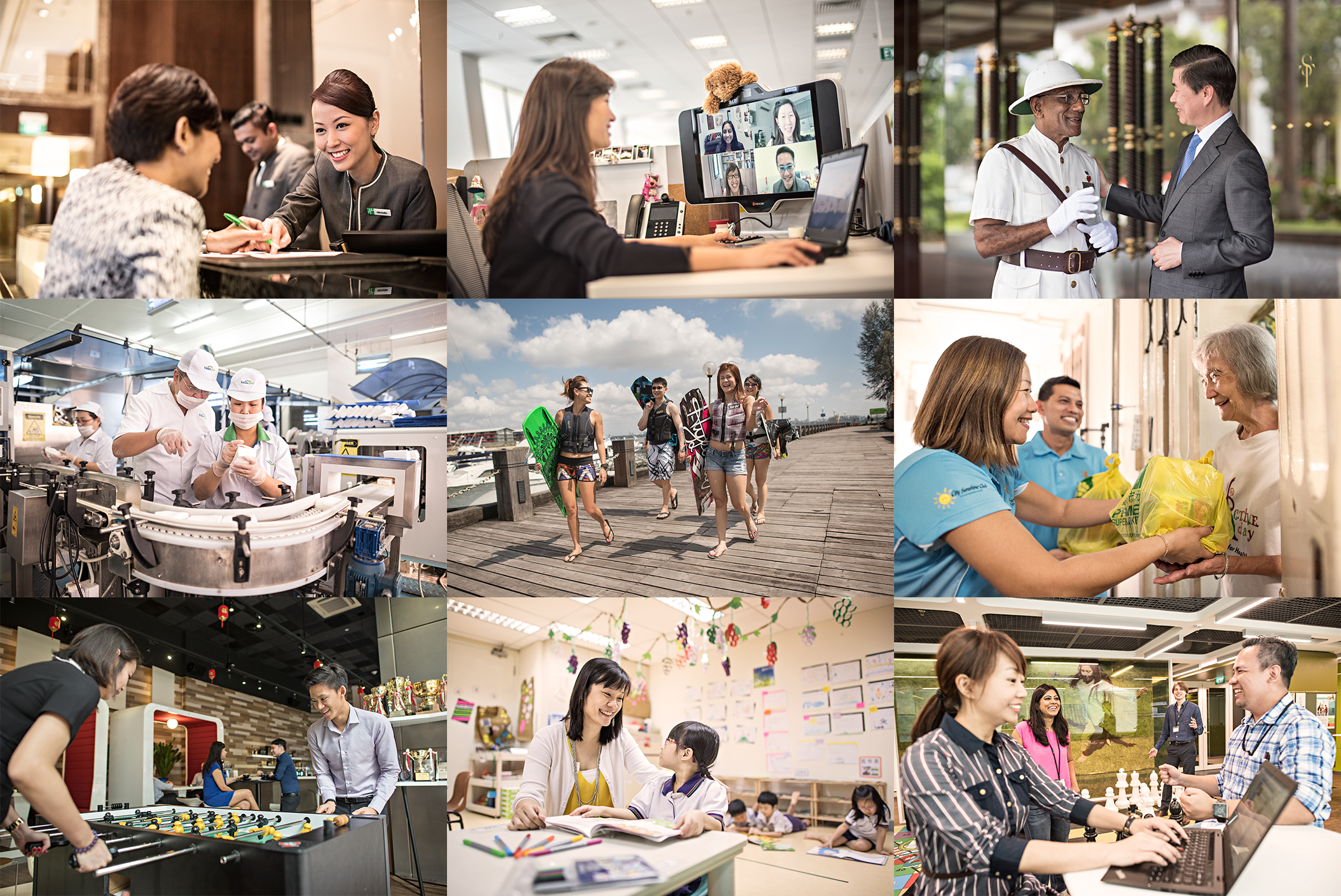 Earlier this year, I was involved in the production of a coffee table book that aimed to show how 50 companies in Singapore implement innovative work-life programmes for their employees. This was produced by TAFEP (Tripartite Alliance for Fair & Progressive Employment Practices) as part of the SG50 celebrations, with the help of Brilliant Agency. The work involved visiting each office and photographing the respective company's select employees to illustrate their best practice policy for work-life harmony.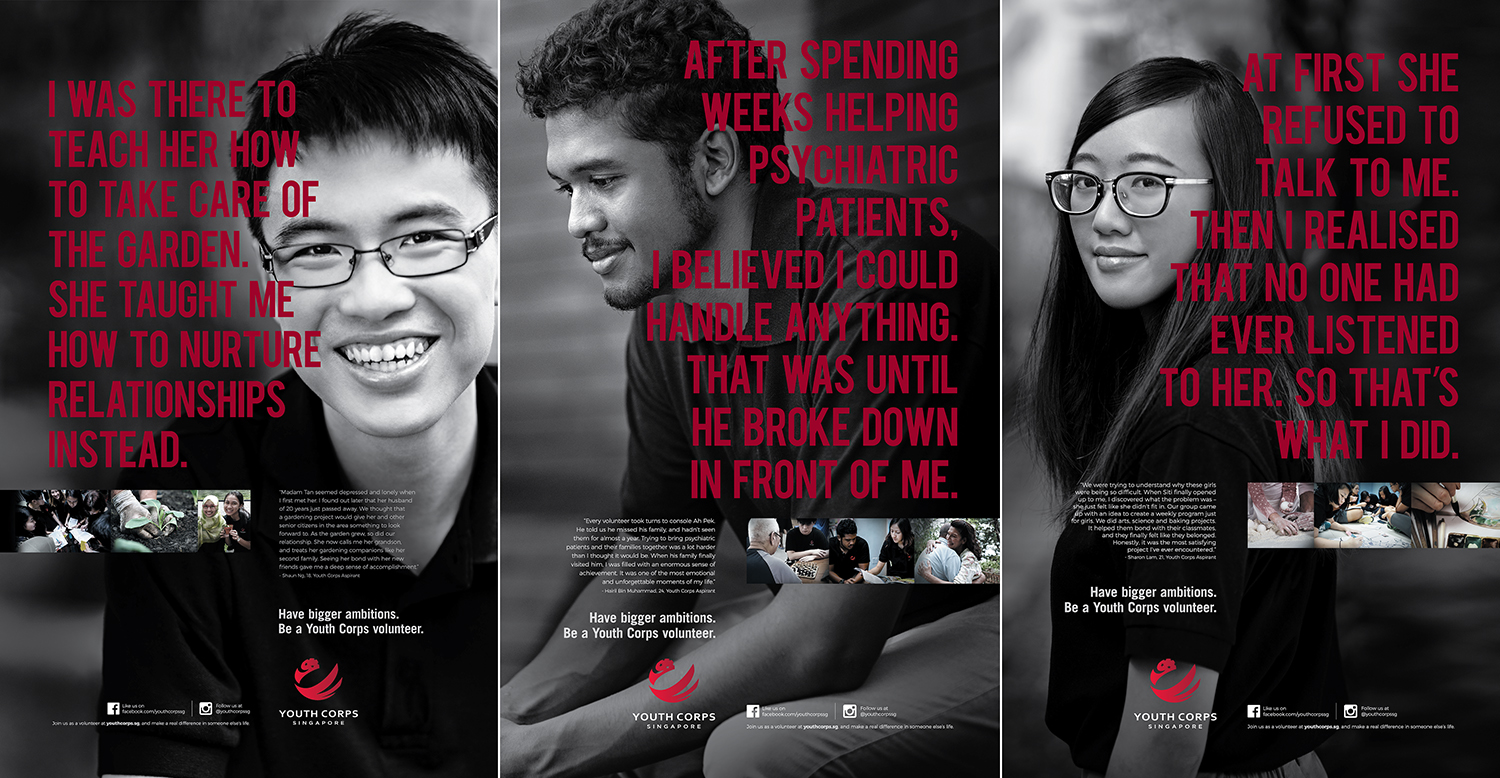 I was commissioned by Havas Worldwide Singapore to shoot portraits of 3 volunteers from Youth Corps Singapore for their print ad campaign. The look-and-feel of the images needed to be natural and authentic, raw and in black & white – real people with real stories. The ad is a call for young people from 16 to 35 years of age to volunteer for the Youth Corps. The main activities they have right now is building community gardens for the elderly, and connecting with psychiatric patients. The volunteers for the shoot – Sharon, Sean, and Hairil – were very easy to work with.… Read more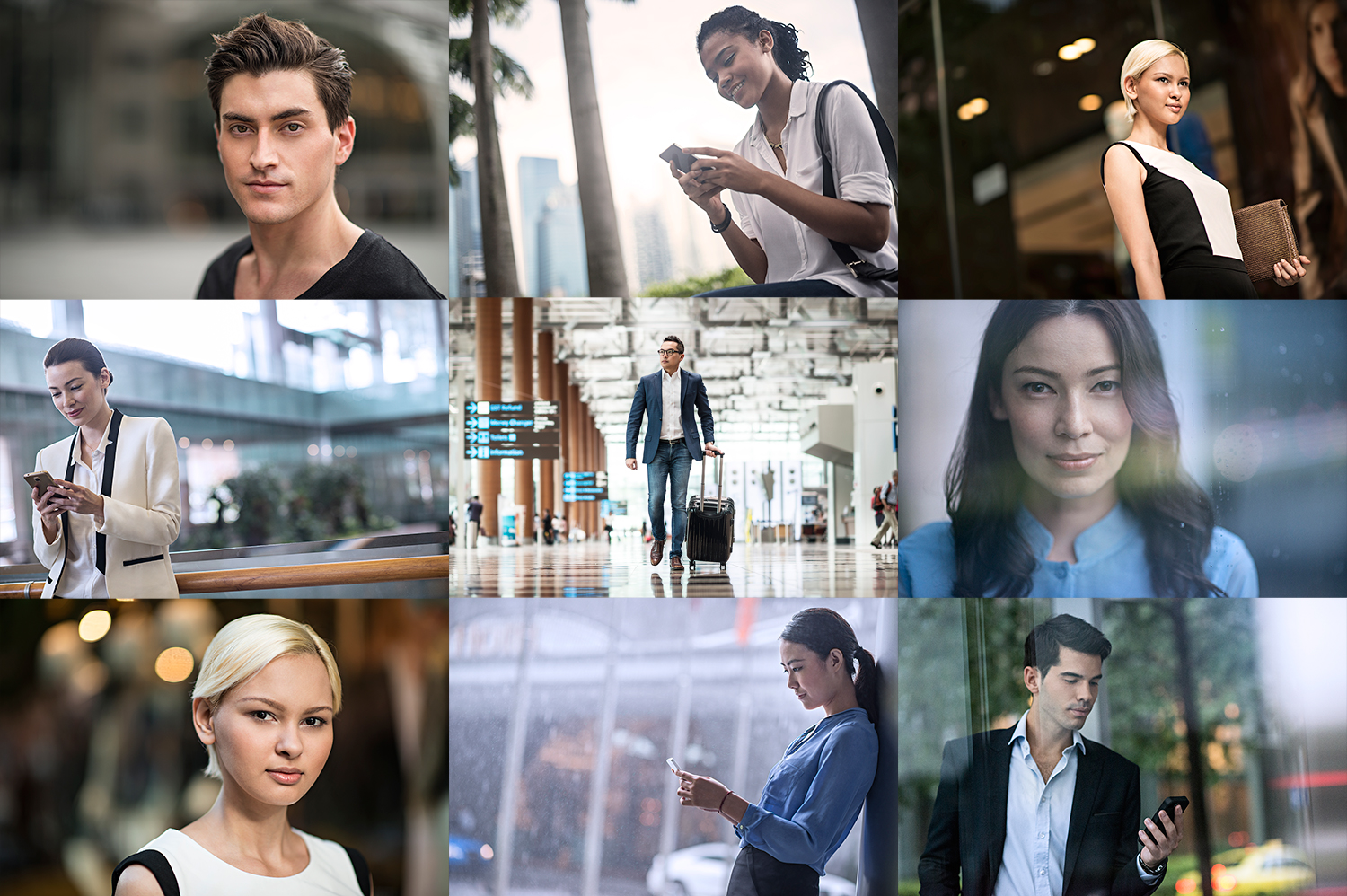 This shoot was one of the biggest project I've worked on. It all started when a US-based advertising agency emailed me asking if they could acquire the license to use one of the images from my Portraits of Strangers project. They wanted to use it as part of an image refresh for their client – a mobile solutions company based in the US. Throughout the negotiation, they also asked me to send more of my photos for consideration, particularly with people of different ethnicities – but I explained that most of my images are of strangers so getting signed releases would be virtually impossible.… Read more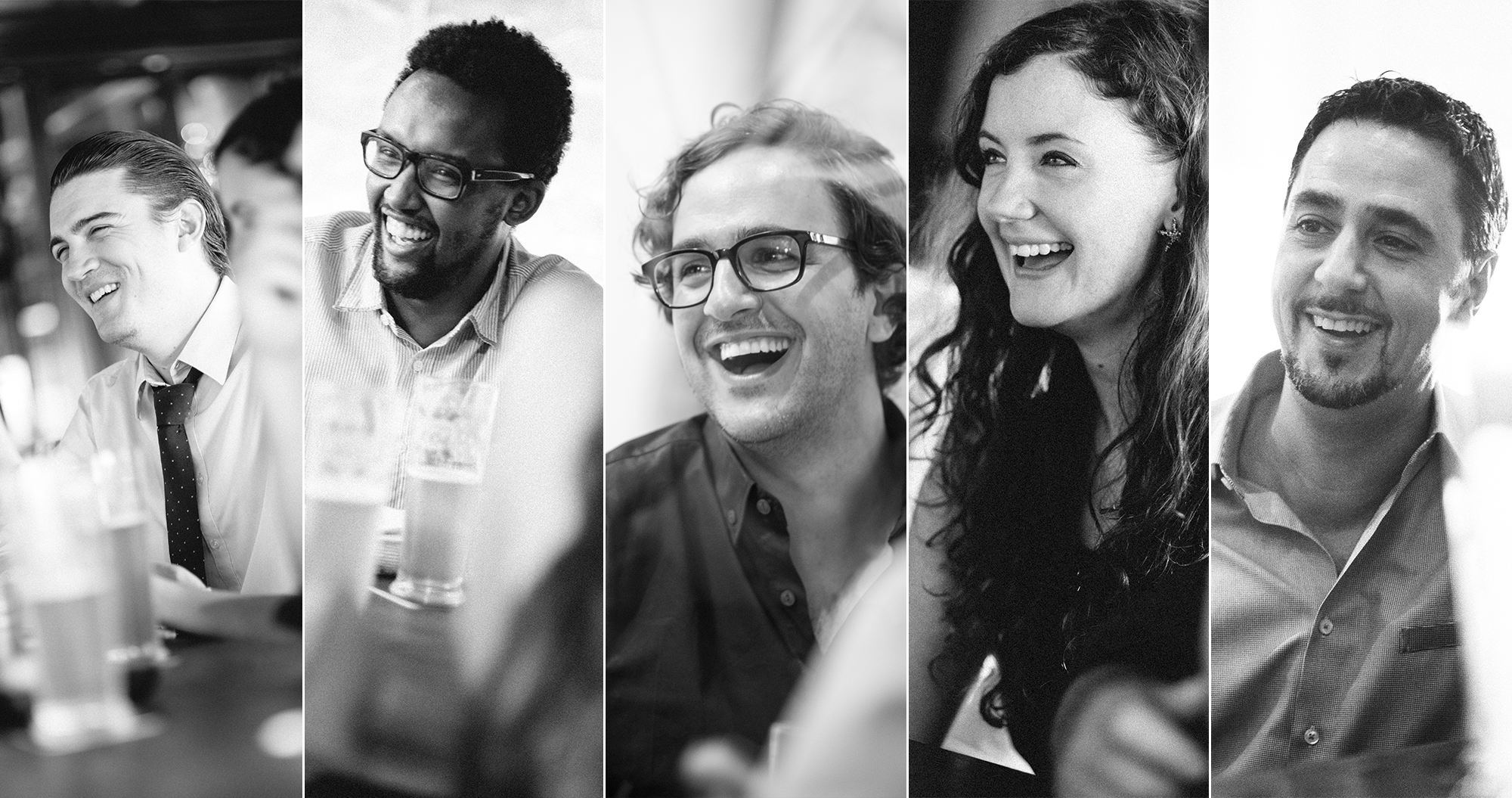 A few months ago, I was commissioned by BBH Asia Pacific to do research test shots on a campaign they were creating for a beer brand. The scenario was a group of friends hanging out in a bar after work, and the look they wanted was relaxed, casual, natural and in classic black & white. So for a day, they brought down a few of their colleagues at work for a couple of hours of drinks and nice conversation. I initially directed where and how they would sit, and let them be – and there I was like a fly on the wall, moving around discretely, looking for a good angle to capture good moments.… Read more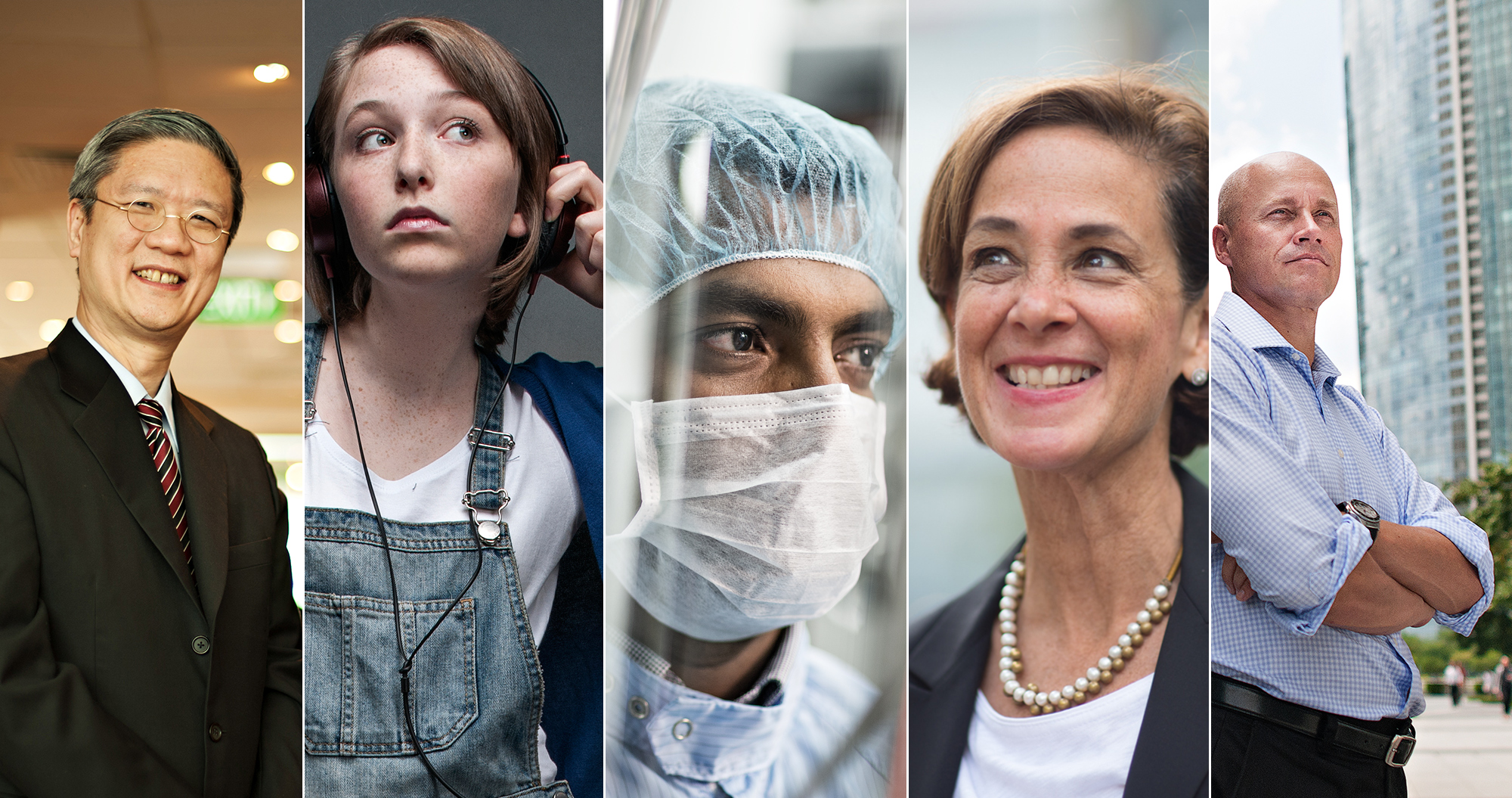 I've had a number of portrait work for clients for the past year – some for business magazines, annual reports, others for corporate publications, and promotional purposes for their websites and portfolio. Most of my portrait work were done on location, in the office or in the streets, while others were taken in a studio – which is something I've started to focus on. From these assignments, I've had the chance to photograph the SVP of Chartis Insurance as well as the Managing Director of Deutsche Bank in Singapore, along with other engaging people – artists, actors, doctors.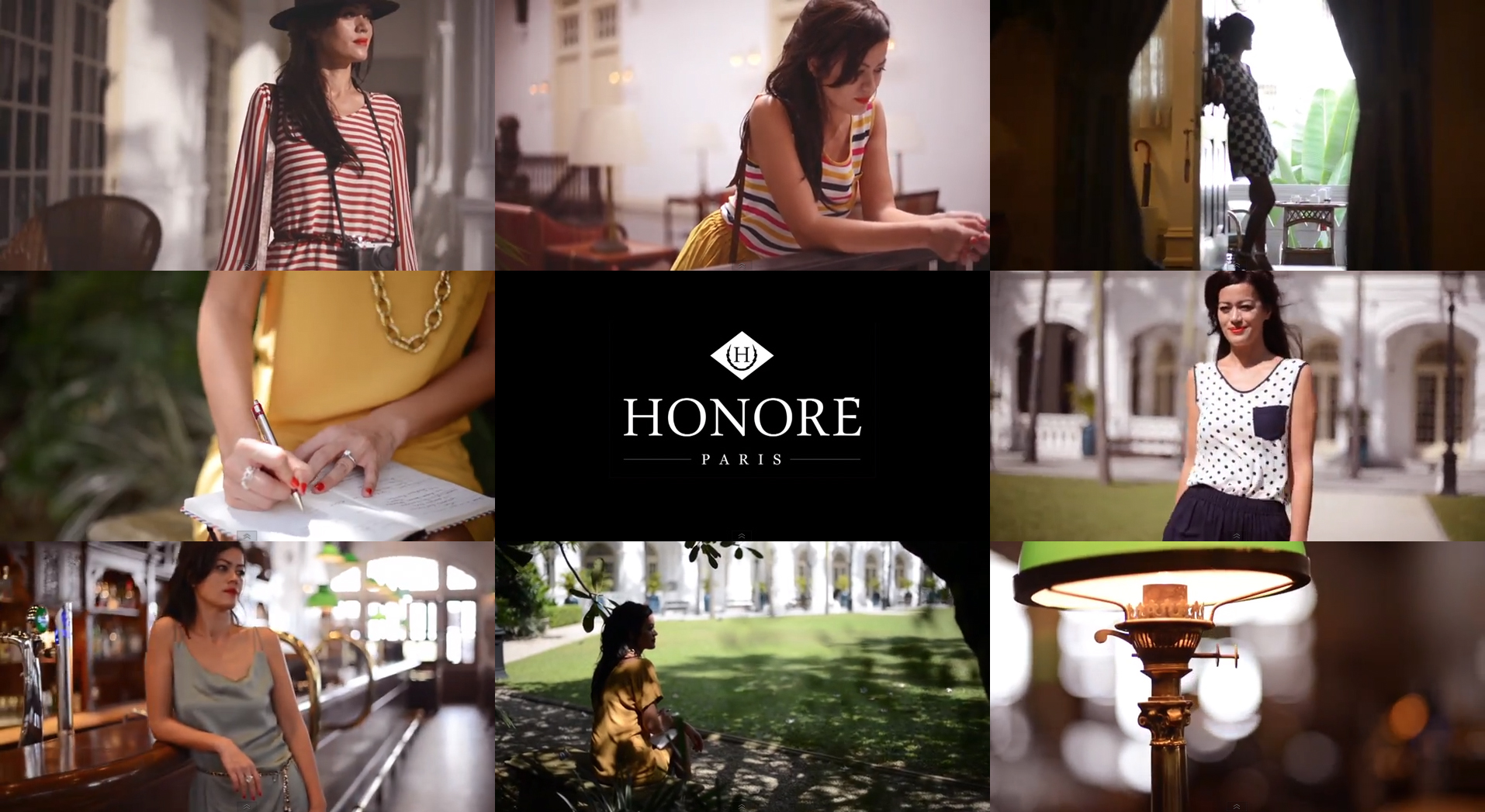 A few months ago, I photographed a lookbook for new fashion label Honoré Paris. They now have a new collection in line and approached me to shoot another lookbook for them… but this time they wanted to include video. I've never really done any video work before, but I always wanted to and thought this was an exciting opportunity to try it out. So yeah, I said to myself… I'll just wing it and see what happens :)
---